No Egrets
U.S. Open 2022: Scottie Scheffler stops for turkey crossing, nails long chip-in for eagle, awkwardly celebrates
It's been a topsy-turvy Friday morning for the World No. 1.
Instead of letting that momentum-killer destroy his U.S Open, Scheffler followed that up on the back nine with a remarkable eagle that needs to be seen to be believed.
It wasn't just the eagle that was magical, but what happened right before it. We've all heard of the bad luck accompanied by black cats, but we rarely discuss the good luck that turkeys have to offer.
Right before Scheffler took his shot, a turkey trotted past the 14th green. The kind man that he is, Scheffler stepped back from his ball and let the gobbler cross. The golf (and fowl) gods must've looked down kindly on this gesture.
But while the shot was perfect, the celebration was … less so. It really goes to show you that even the best golfers still don't know what to do with their hands after a great shot.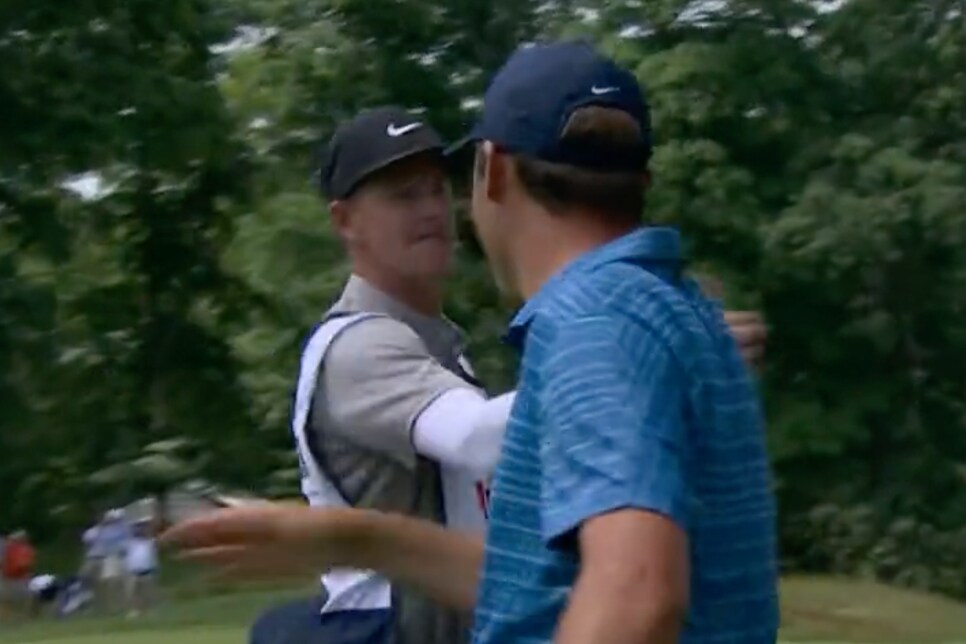 Scheffler isn't at the top of the Official World Golf Ranking due to his high-five abilities, but perhaps this could be something to work on at majors to come.