Apparel
U.S. Open 2020: Why Tommy Fleetwood can pull off the 'Where's Waldo' look, but you definitely can't
Tommy Fleetwood's striped first-round look at Winged Foot is getting a lot of attention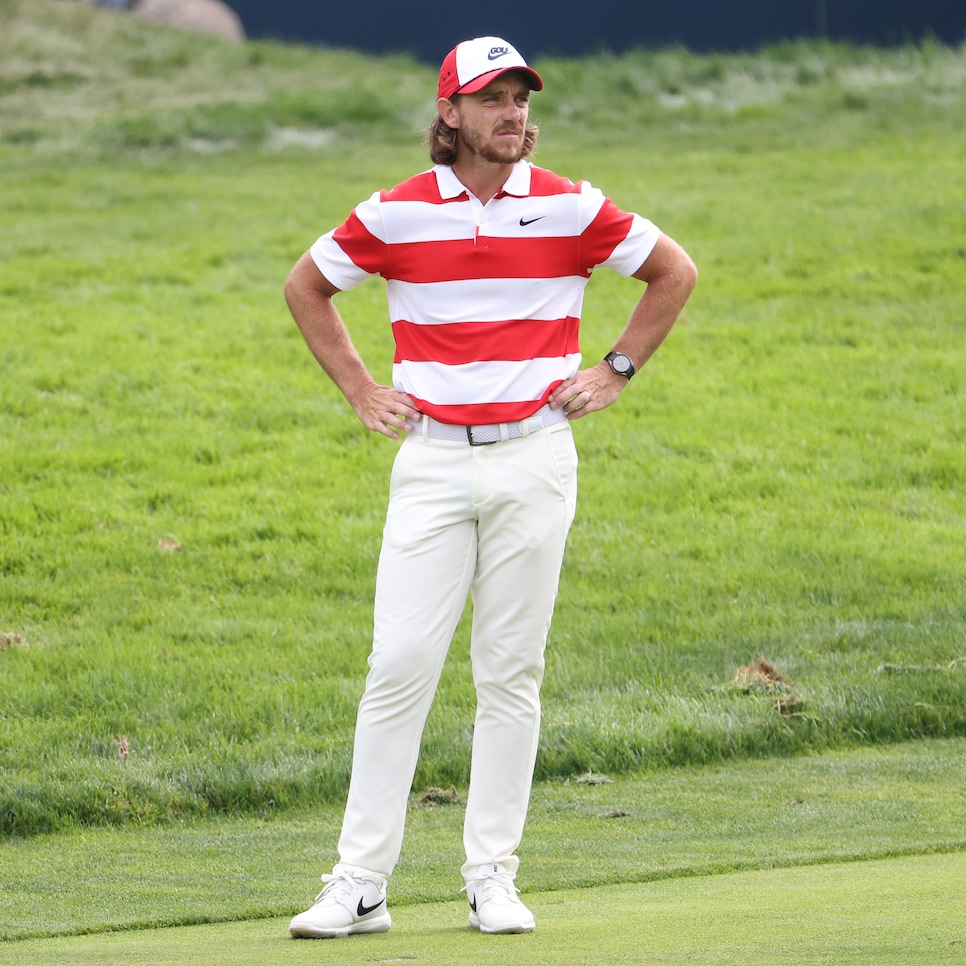 Tommy Fleetwood has a habit of not realizing how much of a stir his golf shirts will create at majors. When he wore the unforgettable Nike Toile print shirt at the 2019 Open Championship that had Twitter all abuzz, his response was "I've had more comments than I thought... I just thought it was normal." We're assuming the same sentiment applies to Fleetwood's bold red-and-white striped look during the first round of the U.S. Open that had social-media buzzing.
Golf Twitter of course jumped on the "Where's Waldo" comparison relating Fleetwood's look to the popular British children's puzzle book character known for his red-and-white striped outfit.
Others likened his look to a character on the Netflix series "Stranger Things" for similarities to one of the characters who also wears a vintage color-blocked cap.
There are a few reasons why Fleetwood can pull this look off. The first being that he's a professional golfer playing in a major without any fans so any on-site taunting is rendered impossible. Style-wise he checked the necessary boxes for pulling off such a bold look in regard to fit and pairing. The athletic stripe pattern is not meant for a slim fit. A relaxed fit suits this shirt and ultra-tailored pants ensure no extra width is added from the stripe motif.
Fleetwood kept the rest of his outfit extremely simple with a white pair of golf pants and shoes to let the shirt shine on its own. He also expertly paired a white belt to match his pants, which shows he already has more style acumen than most golfers who'd dare to wear a contrasting belt.
Fleetwood has never been one to shy away from trying daring looks on the golf course. Just this year we've seen him go from tie-dye to a pink micro print shirt to a bright solid yellow golf shirt without batting an eye. It's a refreshing sight to see new colors and patterns on the golf course beyond your typical navy everything. So Tommy if you're reading this, avoid Twitter and keep doing you.