Apparel
Tiger Woods helped design this new "Tiger Slam" Nike polo that drops this week
This Tiger Woods' golf shirt from Nike is about as vintage Tiger as you can get
From the Tiger Woods "Frank" golf shirt to Brooks Koepka's Brinks Truck-inspired look, the Nike Golf Polo has been a tool for the brand to release commemorative logos around major golf events. Products have become collectors' items for golf fans who can click fast enough to purchase before the limited-edition pieces sell out.

To celebrate Woods ahead of the U.S. Open, Nike is releasing a throwback logo that you may recognize from Woods' original product line with Nike. The Yin Yang-inspired logo was originally released in 1997 along with Woods' namesake apparel and accessory collection.
The red and black color scheme is a nod to his iconic Sunday red golf attire with arrows pointing east and west to honor Woods' heritage. Woods' helped develop the logo, feeling a strong connection to the meaning behind the Yin Yang that represents the union of opposing forces. Nike cites Woods' balance of physical and mental gamesmanship and focused-yet-passionate style of play further supporting the Yin Yang motif.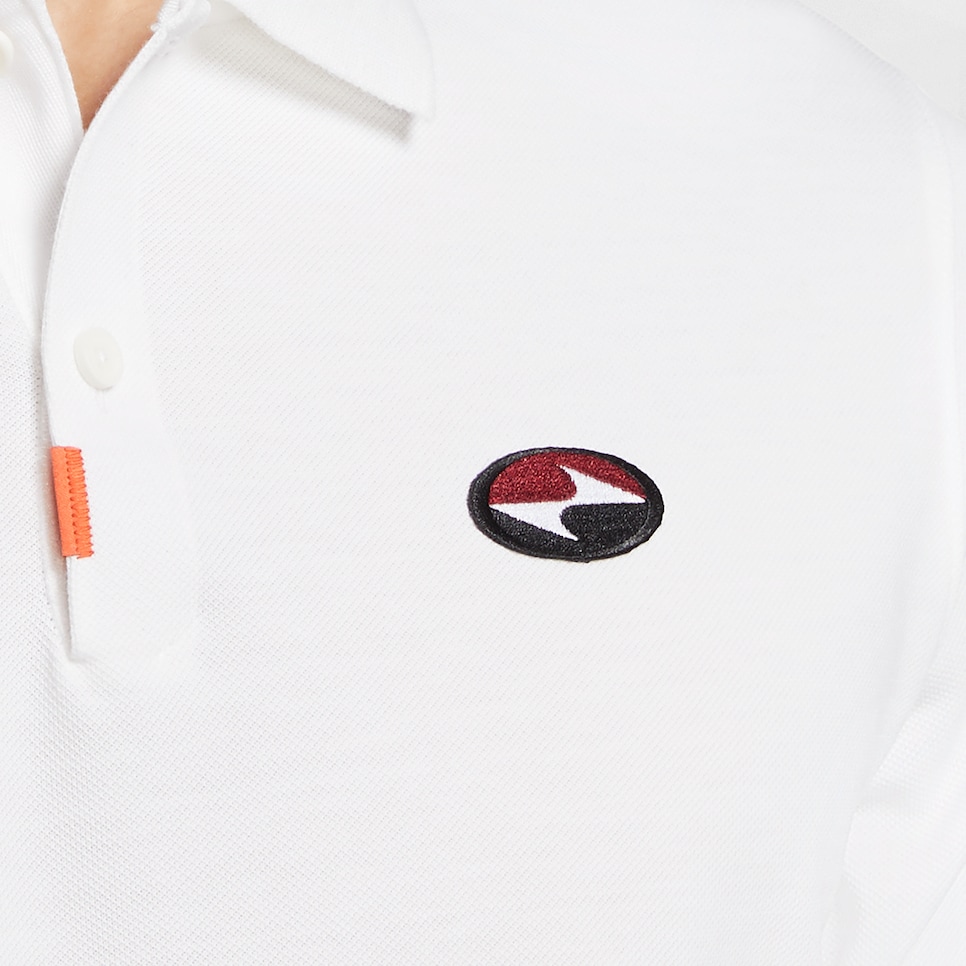 The Tiger Slam Polo will be available September 15 only to those with a Nike Membership (free to enroll) and will retail at $72.

Evidence of the original 1990s apparel collection is sparse, but we did manage to find exactly one shirt floating around on Ebay.