The Loop
U.S. Open 2018: Why all of America should root for Beef (And it's not because of this aggressive towel)
No matter how the affable Brit plays this week, though, he's already won the award for most interesting/aggressive towel at Shinnecock Hills: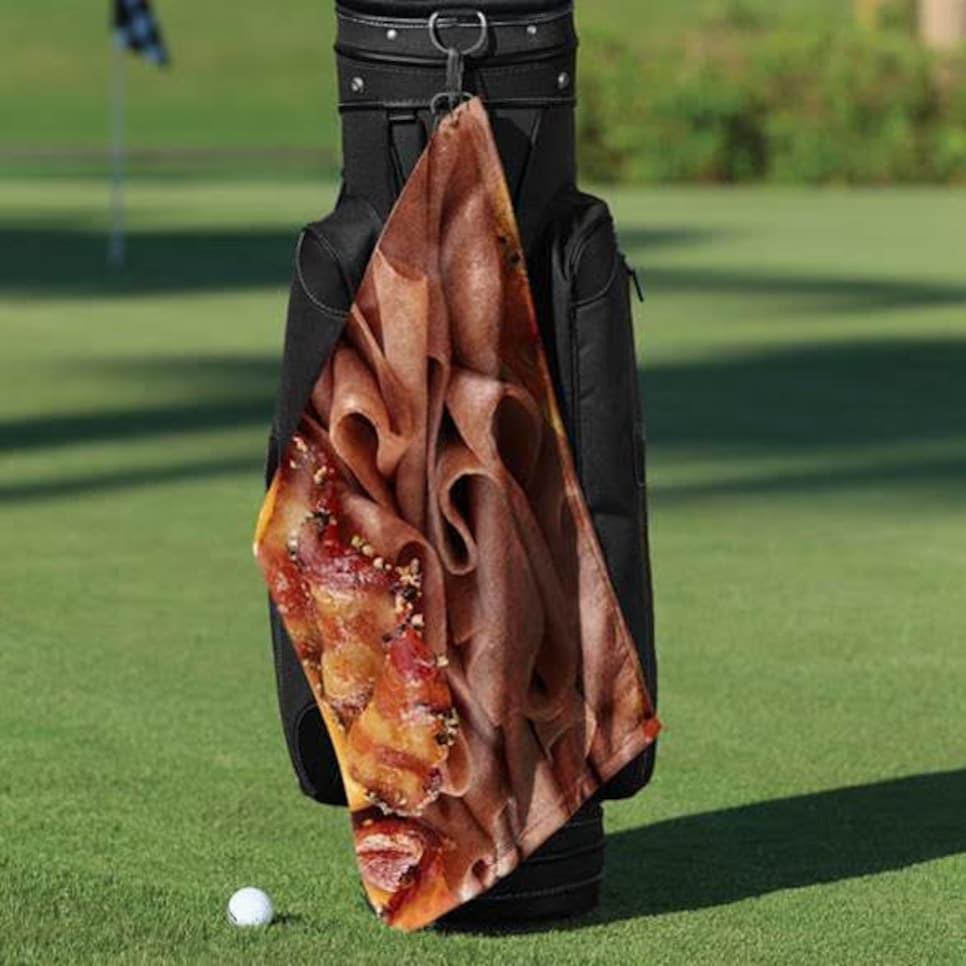 We're getting the meat sweats just looking at that thing.
Anyway, if Beef does pull off the unlikely win this week, Arby's will be handing out free bacon, beef n' cheddar sandwiches on July 4. May the best Beef man win.