News
Andrew "Beef" Johnston qualifies for U.S. Open at Shinnecock Hills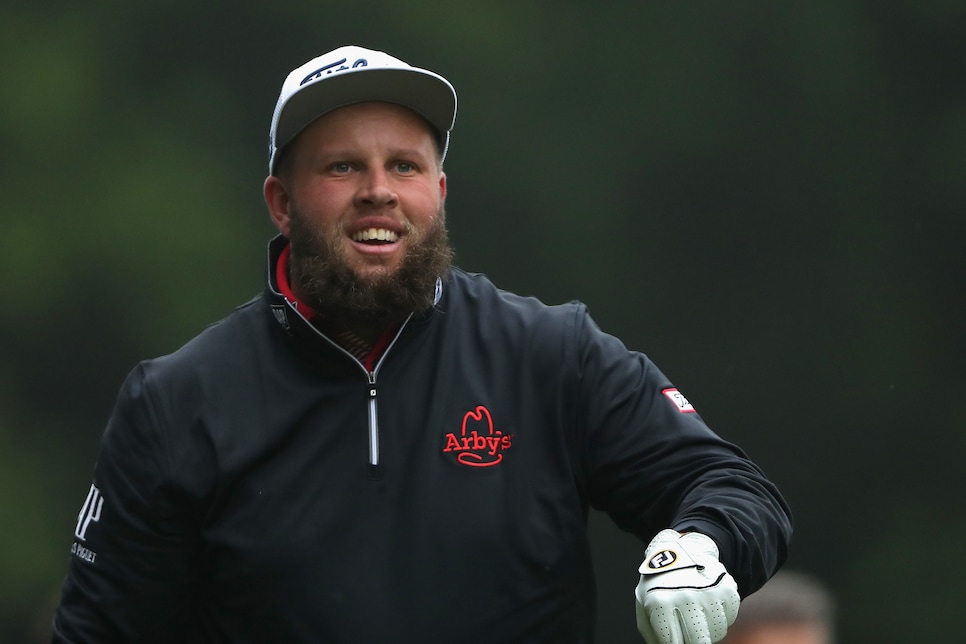 In addition to screams of "Tiger" and "Phil" at this year's U.S. Open, you can expect another name to be yelled far and wide by New York golf fans at Shinnecock Hills: BEEF!
For a third consecutive year, Andrew "Beef" Johnston made it through a sectional qualifier at Walton Heath Golf Club in England. And he punched his ticket for the season's second major with ease, earning co-medalist honors with James Morrison.
Last year, Johnston made three eagles, including a hole-in-one to earn a spot in the U.S. Open. He finished T-42 at Erin Hills after finishing T-54 at the previous U.S. Open at Oakmont.
Good luck to whomever is paired with the affable Brit this time around.