News
U.S. Open 2018: Firefighter continues to enjoy his Cinderella golf summer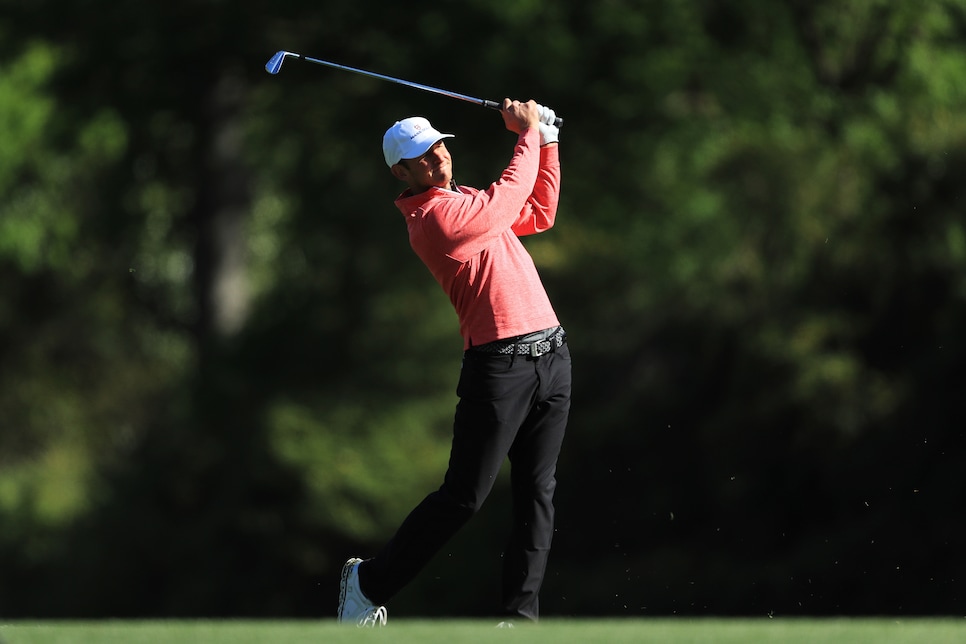 SOUTHAMPTON, N.Y. — To the untrained eye, Matt Parziale looks lost. He is standing outside the player's locker room at Shinnecock Hills, nestled between the driving range and practice green, taking his hat off to wipe his brow as he gazes around for seemingly no one in particular. He's wearing nice attire, but compared to the tailored ensembles flaunted by most in professional golf, he bares closer resemblance to a guy you play with Saturday morning rather than a guy you see at events like this.
Which makes sense. Parziale is the guy you play with on Saturday morning.
Parziale's story—a former mini-tour player turned firefighter—surfaced following his victory at the U.S. Mid-Amateur last fall. His tale stood out in a sport filled with sameness, transforming the 31-year-old into a folk hero by the time he reached Augusta National. And because the USGA awarded the Mid-Am champ a spot in the U.S. Open field for the first time, Parziale gets another cup of coffee in the bigs this week.
But after Shinnecock, Parziale likely will disappear from the spotlight. His Mid-Am win gives him invitation to the U.S. Amateur in August at Pebble Beach, yet—save for diehards—it's not a tournament that resonates with the general public. Parziale knows his 15 minutes of golf fame are probably coming to a close, a return to Ladder Company 1 in Brockton, Mass. imminent.
However, Parziale is not treating this Southampton foray like Cinderella at the ball, the clock about to strike midnight. He understands why people might think that, especially after a disappointing showing at the Masters. But he's not here as some ceremonial, "Rudy"-like figure. There's work to be done.
"I'm always ready to play competitive golf," Parziale said. "I love doing this. I really look forward to getting ready for events. I played some events, local events at home in the New England area, and I played Fishers Island Invitational over this past weekend.
"Going into this week, I know it will be golf from the start. I don't have to worry about the first tee shot or when it's going to turn into—you get over all the nerves."
To be fair, it's not that Parziale is done competing, but he knows this is a unique platform. Stewart Hagestad, last year's Mid-Am champ, was a media sensation for shunning professional aspirations despite becoming the first Mid-Am to make the cut at the Masters. A year later, he's at Shinnecock, earning his spot via sectional qualifying. Yet the camera crews and crowd curiosity are non-existent, at least compared to last summer at Erin Hills. Hagestad is a secondary story at best to the Long Island crowd. The amateur focus is a fleeting attention.
Parziale also acknowledged the reality that awaits. He's been on leave from his department since November, a sabbatical that not only allowed him to prepare for these events, but saved his health. The latter that's a very harsh truth for his profession.
"Guys always have back injuries," Parziale said. "My dad just had a rotator cuff, he tore that. Pretty much anything can happen. You walk into a house, it's pitch black. So just anything goes, really." An existence Parziale knows all too well, suffering a torn meniscus during a training drill. He was sidelined for four months and missed the start of his job.
It explains why, though competition is paramount this week, Parziale is appreciative of the experience. And not just for the individual bounties, like the Fishers Island invite or playing with Tiger Woods at Augusta. Parziale has come to realize his drive has become bigger than him.
"The people from back home that went to the Masters that said they never would have went if they weren't coming to watch me," Parziale revealed. "And when I got home and heard the stories how it was the best week of their life, that's really cool to hear."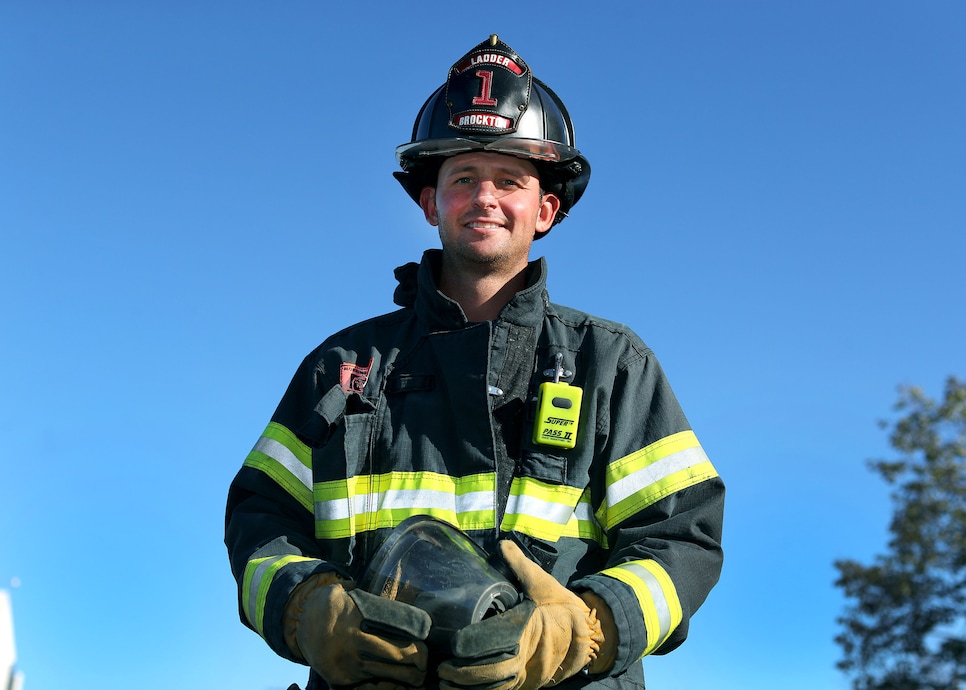 John Tlumacki/The Boston Globe via Getty Images
Parziale said he's expecting the Brockton faithful to be out en mass this week. (Rowdy Boston fans in New York, what could go wrong?) And the party doesn't end after Shinnecock. There's still the Amateur at Pebble, and his wedding will soon follow. The two originally conflicted until Matt's fiancee agreed to move the nuptials.
"I wouldn't say she agreed," Parziale laughed. "It was more of—no."
Speaking of decisions, this year has forced Parziale to confront one of his own. Once upon a time he was a mini-tour pro, but eventually he gave up that dream, trading in his sticks for a helmet. Had this year's success, invitations to the Masters and now his country's Open, the increased attention, made him rethink his call?
"Every decision I make, I don't have any regrets," Parziale said. "I just do what I think is right. I could be wrong. No, I'm still able to play golf and compete, and I enjoy that, and I have a career that I'm able to do, family. I didn't want to miss out on life. I could be 35 years old and never make it happen. Then where do you start?"
Back at the locker room, Parziale put his cap back on and begins to start knocking 30-yard chips to tap-in range. When he takes some full hacks at the range, his swing is as solid as anybody's.
"I'm glad with the decisions I made and fortunate enough to be able to play and be able to have this be my second major," Parziale said. "I still have a lot to play for."
Matt Parziale isn't lost. He knows exactly where he is.