News
USGA to give U.S. Open exemptions to men's and women's U.S. Mid-Amateur and Junior champs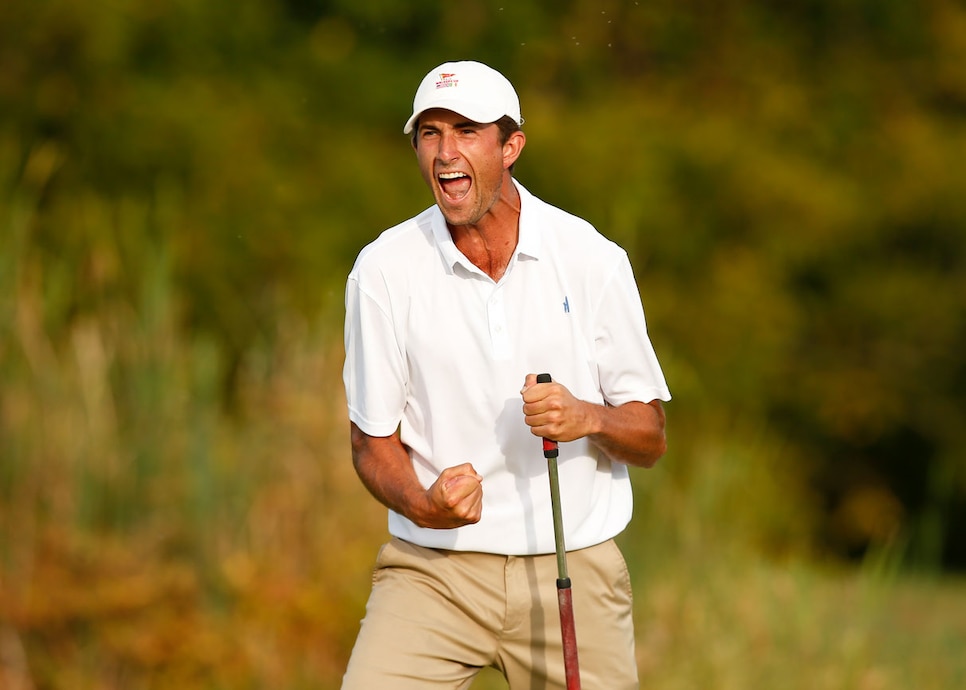 For nearly 30 years the U.S. Mid-Amateur champion has received an awfully big spoil for his victory: an invitation from Augusta National to play in the Masters. Now a victory in the premier amateur event for players 25 and older will come with a second major carrot. During Thursday's evening reception for the 264 players competing in this year's U.S. Mid-Am, which begins on Saturday at Capital City Club in Atlanta, USGA president Diana Murphy announced that the winner will receive an exemption into next year's U.S. Open.
Similarly, the winner of the U.S. Women's Mid-Amateur next month at Champions Golf Club in Houston will get into next year's U.S. Women's Open. Additionally, the winners of the U.S. Junior Amateur and U.S. Girls' Junior this past summer, Noah Goodwin and Erica Shepherd, will get exemptions into their respective Opens as well.
"Amateur golf is central to the USGA's mission," said Stuart Francis, USGA Championship Committee chairman. "Adding these exemptions to both Open championships affirms our commitment while supporting and celebrating amateur golf. The openness of both the U.S. Open and U.S. Women's Open is very important to the USGA, and we feel these exemptions are befitting of national champions."
All the new exemptions will be awarded annually and require the winners to remain amateurs while playing in the Opens. The U.S. Open now will have 17 exempt categories through local and sectional qualifying. The U.S. Women's Open will have 19 exempt categories into the championship.
In recent years, several junior-age golfers have advanced through qualifying to play in the men's and women's Opens, suggesting that quality of play in that competition was worthy of an exemption for the champion. Meanwhile, this past summer both finalists from the 2016 U.S. Mid-Amateur Championship (Stewart Hagestad and Scott Harvey) advanced through sectional qualifying to get into the U.S. Open at Erin Hills. This only helped bolster the argument that the champion deserved an automatic spot, a sentiment that's been lobbied for in amateur golf circles for some time.
Winners of the U.S. Amateur and U.S. Women's Amateur already receive exemptions into their respective Opens.