The Loop
U.S. Open 2018: Tour pro walks away with a 9 after hitting 14th green in three
SOUTHAMPTON, N.Y. — Scott Stallings has qualified for just one U.S. Open in his career, a surprisingly low number for an eight-year veteran that has collected three victories on the PGA Tour. That first appearance came at Merion in 2013, where he finished in a tie for 53rd. He's got a lot of work to do to top that result after what happened to him at the 14th green on Thursday at Shinnecock.
Beginning his round on the back nine, Stallings recovered from back-to-back bogeys at the 10th and 11th holes with a birdie at the par-4 12th, but promptly gave that back with another bogey at the 13th. At the long par-4 14th, Stallings found the green in three and faced a 50-footer for par, needing a solid two-putt to take a "good bogey" on one of the toughest holes on the course. Instead, Stallings proceeded to putt it off the back of the green, a putt totaling 96 feet that left him 45 more feet from the hole. That's where things got really ugly:
Yes, you read that correctly. Stallings walked away with a NINE after hitting the green in three. Fortunately for Scott, there's no video footage, so all we have is this map of the green from USOpen.com that tries to show his ball pin-balling all over the place: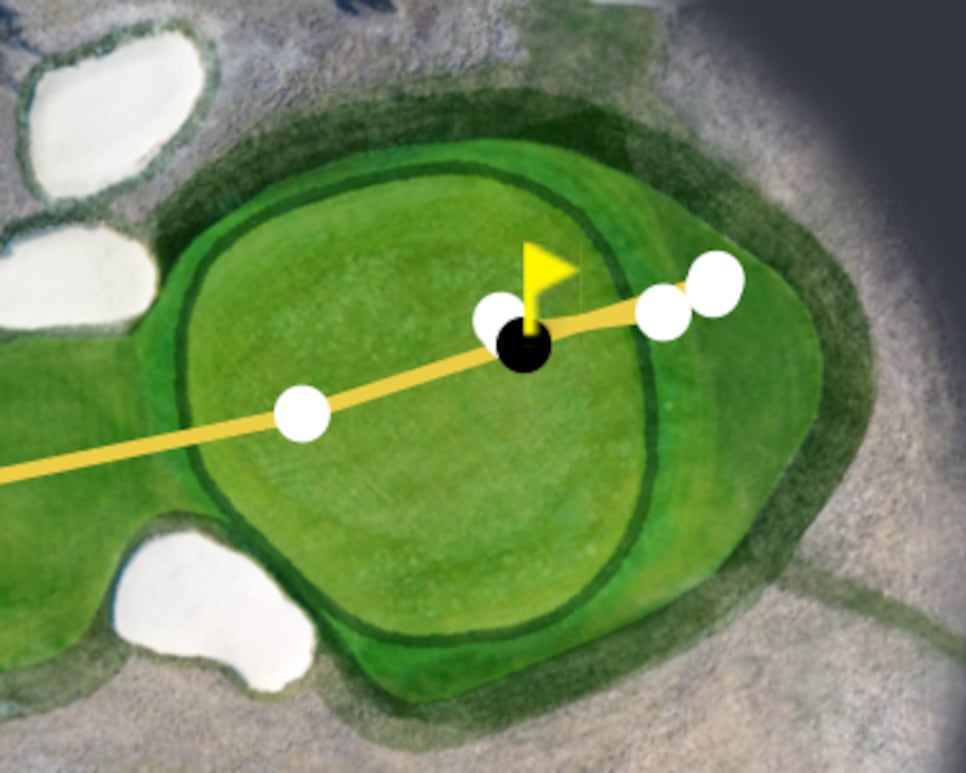 Judging by PGATour.com's play-by-play, Stalling's fifth putt devilishly rolled back towards him, totaling two feet. His sixth went a bit further, still leaving him a 31-footer for triple. After missing that, he blew a three-footer for quadruple-bogey seven feet past the hole, and then banged that one in for quintuple-bogey 9. Clutch make to avoid double digits, and we say that with no sarcasm, because a nine will always look better than a 10 on the scorecard.
Stallings has since recovered, playing his next four holes in even par, including making a birdie at the 620-yard par-5 16th. He turned in seven-over 42 and is eight off the current lead.
UPDATE: Stallings finished the day with a 10-over 80, and talked afterward about his misfortune on 14.
"My ball just barely went past the hole, but it was down wind and then it was down hill. All of a sudden, it was off the green. And then I ping-ponged it a little bit and the next thing you know I have a 9."