News
U.S. Open 2018: Our 10 favorite prop bets, odds, wagers and picks at Shinnecock Hills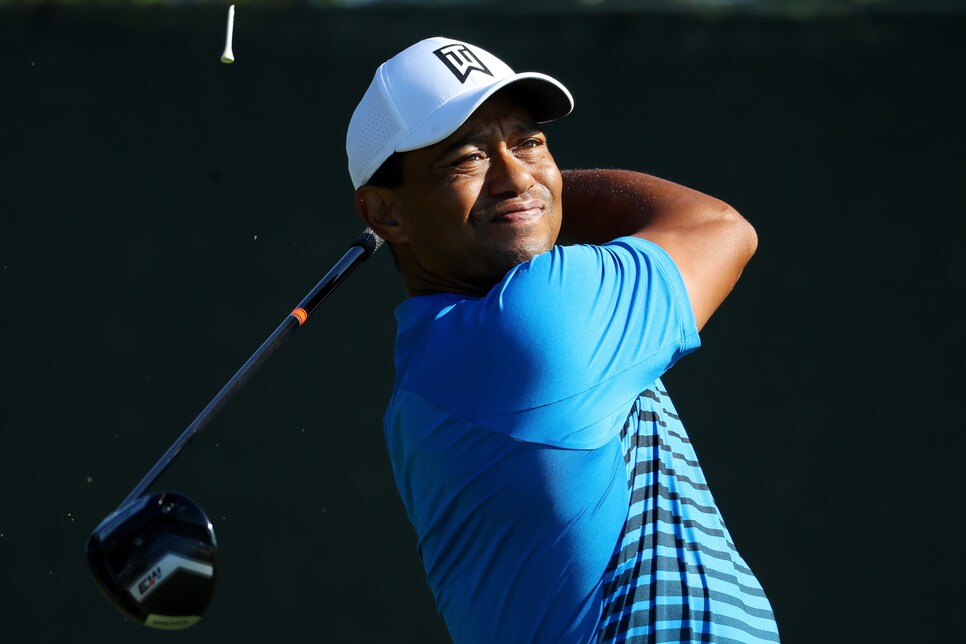 SOUTHAMPTON, N.Y.—Free at last, free at last. Bettors, cry out in one voice: we are free at last. The Supreme Court—those sagacious, beautifully-gowned bastards—finally understood the plight of this great country when it ruled last month to strike down a federal law prohibiting sports gambling. Meaning those who want to put a little action on their favorite athletic proceedings no longer have fly to Vegas or meet their friend Vinny in the back of a coffee shop with bets marked on cappuccino cups. (All anecdotal, of course, Mr. IRS agent.)
And just in time for golf's second major of the season. In honor of gamblers' long-awaited independence, here are 10 of our favorite prop bets, odds, wagers and picks for the 2018 U.S. Open at Shinnecock Hills.
Will Tiger Woods shoot under par in Round 1 at 2018 U.S. Open? (Yes +120, No -150)
Woods, who's won three of these bad boys, has broken par only four times in the first round in 19 U.S. Open appearances, and just once in his last 11 tries. Though his latest comeback has mostly been positive, that's a trend we don't see stopping at Shinnecock, considering the Southampton property puts a premium on finding the short stuff. Even in his prime, this facet was never part of Woods' game, and it's one that's been noticeably absent in 2018 (182nd in driving accuracy, 123rd in strokes gained/off-the-tee). Not saying Woods will have a quick exit, but don't expect to see his name on the leader board on Day 1.
Will Tiger Woods hit fairway on opening tee shot (Round 1) at 2018 U.S. Open? (Yes -145, No +115)
The first hole flaunts less of a fairway and more of an airport tarmac. It's also one of the shorter par 4s on the course, meaning the big stick—or in Woods' case, the Smoke Wagon—will be left in the bag. First-tee jitters aside, expect Tiger's opening drive to hit pay dirt on Thursday.
Top European: Tommy Fleetwood (+1200)
Though he's not our favorite to win, a handful of players and media folks really like Fleetwood's chances this week, with one veteran calling the Shinnecock set-up "very Fleetwoody" on the range. The 27-year-old is not coming in particularly hot (last top 10 was in March) and he struggles to keep the big numbers at bay (133rd in bogey avoidance). However, he did finish fourth at Erin Hills last summer, and brandishes the necessary ball-striking skills to survive the test that awaits. At his price tag, the juice is worth the squeeze.
First Round Leader: Patrick Cantlay (+5000)
Not only does Cantlay come in on a bit of a heater—a fourth-place finish at Memorial, and a T-7 in Hilton Head—the man has owned Thursday, boasting a 68.75 scoring average, third-best on tour. We're a tad concerned that this is Cantlay's first U.S. Open as a professional; conversely, the man has ice veins, and major championship nerves are nothing compared to the hell he's been through. If you ride this train, consider parlaying Cantlay (+5600) as the tournament champ.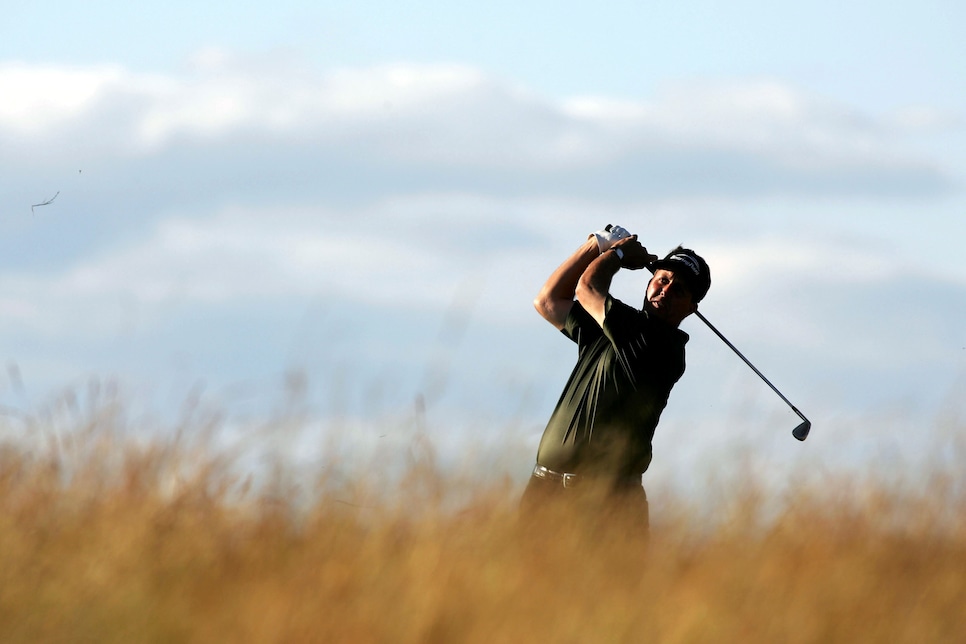 Jonathan Ferrey/Getty Images
Will Phil Mickelson win the 2018 U.S. Open? (Yes +3000, No -3800)
There's no cheering in the press box...but c'mon, who doesn't want to see Mickelson, golf's Charlie Brown, finally kick that elusive football? Given that Shinnecock was the site of one of his six runner-ups, coupled with his rejuvenation in 2018 and New York's affinity for Phil, there's a palpable Mickelson buzz on the grounds.
In that same breath, Mickelson's been extremely erratic off the tee this year (201st in accuracy), and only a gambler, in their infinite optimism, can look at a guy who's been 0-for-26 at a tournament and think, "Hey, 27th time is always the charm." In short, it is okay for your heart and wallet to be on opposite sides of the betting spectrum.
Will Garrett Rank make the cut at 2018 U.S. Open? (Yes +1200, No -2500)
Rank is a hell of a story, a full-time NHL referee and cancer survivor. Betting against a man like that—and make no mistake, Rank is a MAN—seems a fool's errand.
But "fool" and "gambler" are often synonymous, and non-college amateurs don't have the best track record at this tournament. It's not much of a return, yet "No" it's a safe investment.
Winning score at 2018 U.S. Open: (Under Par -150, Even Par +600, +1-2 +500, +3 or higher +400)
The early forecast calls for wind...but not THAT much wind. The fairways are wider than ever at Shinnecock, the rough is not unmanageable, and—though no one is expecting to replicate Erin Hills' scores—there's a discernible confidence that this year's set-up will facilitate its share of red numbers. It's also worth noting that 2004's notorious conditioning still produced a four-under winning score. We're thinking history repeats itself this week.
Lowest 18-hole score (not including playoff) at 2018 U.S. Open: (Over 64.5 -110, Under 64.5 -120)
That would be six under. Over 500 rounds will be played over the four-day tournament, and it's easy to think at least ONE will hit 64. Well, not that easy; there was a reason "63" was so sacred at majors for decades until Branden Grace did his thing at Royal Birkdale last summer. Nevertheless, we think there's a 64 out there, especially with possible rain on Friday.
Highest 18-hole score (not including playoff) at 2018 U.S. Open: (Over 86.5 -115, Under 86.5 -115)
We are going under. If only because we wish 17-over upon no man.
The 2018 U.S. Open winner: (Marc Leishman +5700)
In one regard, not a great pick, as Leishman's never posted anything better than a T-18 at this championship, and perhaps he's publicly cooled after falling apart at the Masters this spring. But Shinnecock's composition is closer to that of the Open Championship than U.S. Open, and that's a disposition that speaks sweetly to Big Leish (three top-6 finishes in the last four years). His approach game has been on point the past three months, and if the weather does turn, few are better at managing wind than the Aussie. Nine of the past 10 major winners were first-time major victors; expect Leishman to continue that trend at Shinnecock.