News
British Open: Ignorance is bliss -- Branden Grace didn't know 62 was a major record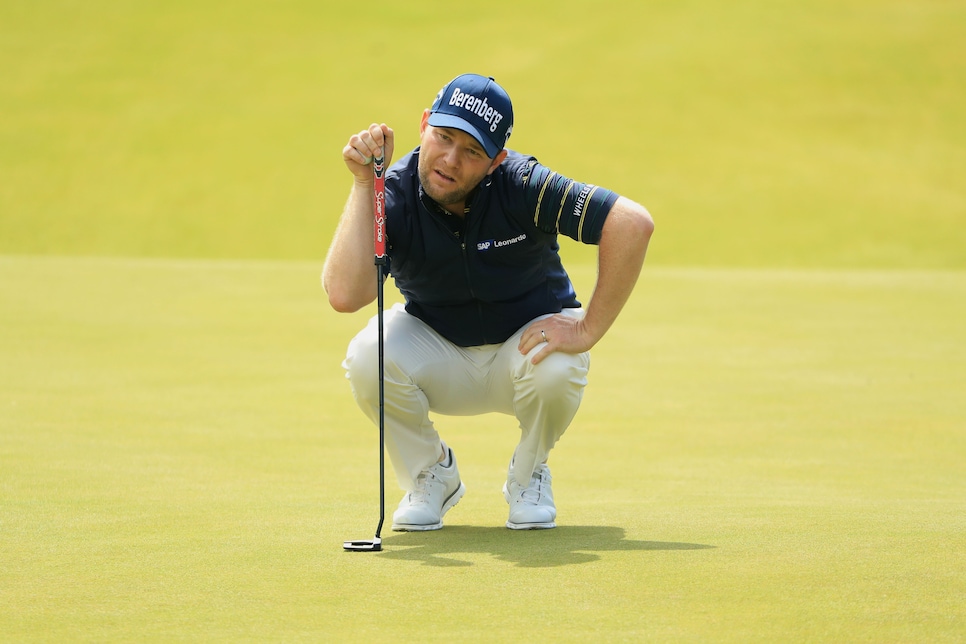 Branden Grace made history at the Open Championship on Saturday, recording the first 62 in major championship play. The 29-year-old toured Royal Birkdale in bogey-free fashion, hitting all but two greens and carding eight birdies on the day. Grace, who began the round at 300-to-1 championship odds, walked off the 18th green just two back of leader Jordan Spieth (although the Texan had yet to start his third round).
After his historic output, Grace talked with the media, where he shared an interesting tidbit: he was unaware of the gravitas that surrounded the moment. Mainly, because the South African didn't know 62 was a record.
How is that possible, especially given all the 63s -- including two at last year's Open -- in recent major proceedings? Apparently one doesn't have to be a student of the game -- or even observant of their surroundings -- to be a stud.
Conversely, given all the near-misses at 62 through the years, perhaps ignorance truly is bliss.