The Loop
U.S. Open 2018: Daniel Tosh is ticked at whoever cost his nephew a two-stroke penalty at the U.S. Open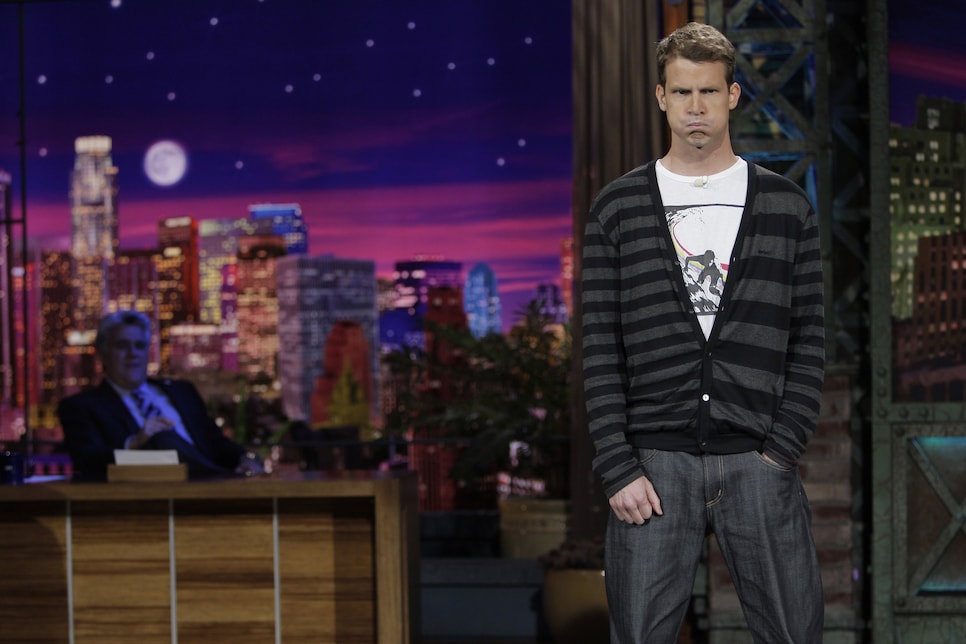 The recent Liberty University grad is guaranteed a paycheck after becoming one of the more unlikely players to make the cut at Shinnecock Hills, both because of his golf résumé (DeMorat never won a college tournament) and the fact he overcame a rare two-stroke penalty in the first round for playing the wrong ball. A penalty which his uncle, comedian Daniel Tosh, was not happy about.
And which he eventually blamed his brother-in-law, DeMorat's caddie:
In fact, Tosh's twitter feed has turned into a non-stop source of updates and info on his nephew. From reminders to Fox announcers on how to pronounce his name:
To taking credit for his success:
To even trying to get him a sponsor since DeMorat is rocking a Liberty University golf bag this week. Talk about a missed opportunity!
DeMorat, T-14 after two rounds, tees off with Russell Knox at 1:09 p.m. ET on Saturday. With a bunch of bigger names ahead of him, he doesn't figure to get much air time. But if you need to know how his round is going, just follow Daniel Tosh on Twitter.