The Loop
U.S. Open 2018: 21 things harder in golf than Shinnecock's Thursday conditions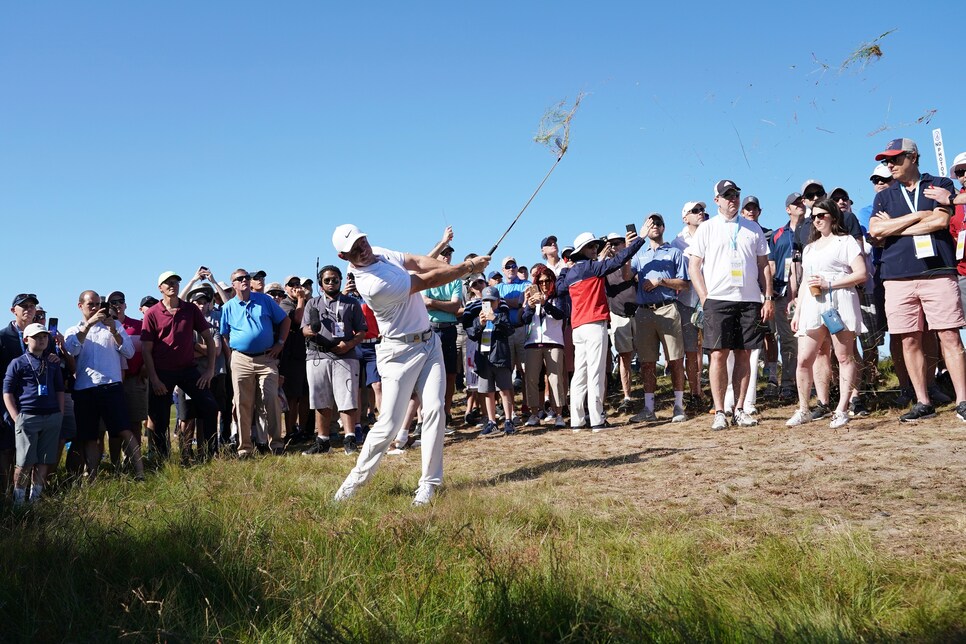 SOUTHAMPTON, N.Y.—It's nowhere near the Massacre at Winged Foot, but whatever comfortability the U.S. Open field enjoyed last summer at Erin Hills has been dumped in the Long Island Sound. The morning wave at this year's championship came out on the business end of Shinnecock Hills in Round 1, with one player making nine after hitting the green in three, another failing to break 90 and the field (as of writing) averaging a whopping 77.4 strokes.
Which makes us wonder: where does it ranking on golf's hardship spectrum? The list is short, but distinguished.
Getting on Augusta National
Making Jason Dufner smile
That one is a stoic bastard.
Outdriving Dustin Johnson
Outdriving any pro not named Zach Johnson
Let's be honest, he'd still fly it a mile by you.
Hitting driver off-the-deck
Hitting a shot that doesn't embarrass you to your core
Playing behind Patrick Cantlay and Jason Day
Unless you enjoy six-hour rounds, that is.
Finding your ball in gorse
Finding your ball in the woods
Finding a ball in your bag after you've already lost a baker's dozen
You won't, making a trudge to the pro shop, the ultimate walk of shame.
Sinking a 5-footer with money on the line
Especially tough when, deep in your soul, you know you have no chance of making it.