News
U.S. Open 2018: Scott Gregory shoots 92; still 65 shots short of all-time high score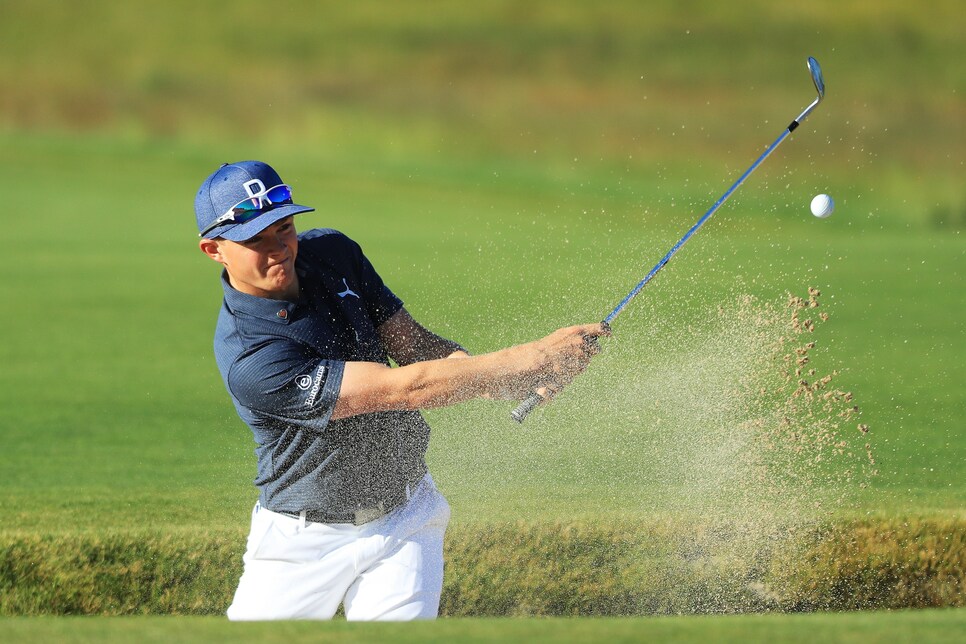 Scott Gregory, welcome to the club.
No, not the club of U.S. Open champions or even first-round leaders. This is a club everyday golfers can relate to. The "other" club—the one of players that have shot 90 or higher in a U.S. Open. Gregory took 92 blows to complete his round.
Not to revel in the agony of others, but Gregory's round is notable for its futility. The 2016 British Amateur champion, who turned pro after last year's Walker Cup, carded a front-nine 47 that put him squarely on track. He "rallied" with three bogeys on the first four holes of the back nine before a triple-bogey 7 on 14 put the 90s in play. A double-bogey 5 on the par-3 17th, however, sealed the deal. For the round he hit a paltry four greens in regulation and made just three pars.
Since World War II, there have been 43 scores of 90 or higher in the championship, including a high of 96 by John Battini in 1955. More recently Felix Casas shot 92 at Bethpage Black in 2002, making him the last player to have scored in the 90s. Three players: Eldon Briggs in 1965, Joe Roccisano in 1958 and Jimmy Cotter in 1955 had multiple rounds in the 90s in the same event.
Of course, all this pales in comparison to the all-time Open record for inefficacy, set by J.D. Tucker in 1898 at Myopia Hunt Club. Tucker took 157 blows in the first round before "rebounding" with a 100 in the second round. W. Collins, in the same event, shot 154 but had the decency to withdraw before his second go-around.
The honor of being the last man to post 100 in an Open belongs to Walter Ratto, who did so in 1941 at Colonial C.C. in Fort Worth. Legend has it that on the first tee Ratto nearly whiffed, but made enough contact to hit a tree, sending the ball back behind the tee box near the clubhouse. His playing companion, Mario Gonzales, with etiquette in mind, is reported to have said, "Excuse me, am I up or are you away?"
Although the 90s Club is littered with names you'd be hard-pressed to remember even if they were your high-school classmate, one name does stand out. Tommy Aaron, who would go on to win the 1973 Masters, shot 91 in 1963 at The Country Club in the third round.
And what about the record for Opens at Shinnecock? Forgetting the 1896 affair (10 players in the 90s with Willie Norton going highest with a 98), the highest scores are John Daly with 88 in 1986, Scott Tyson with 86 in 1995 and Billy Mayfair with 89 in 2004's final round.
Gregory didn't quite catch Norton, but he does join a club no golfer wants to be in.