News
U.S. Open 2018: Tiger Woods says Shinneock's traffic is so bad players might miss tee times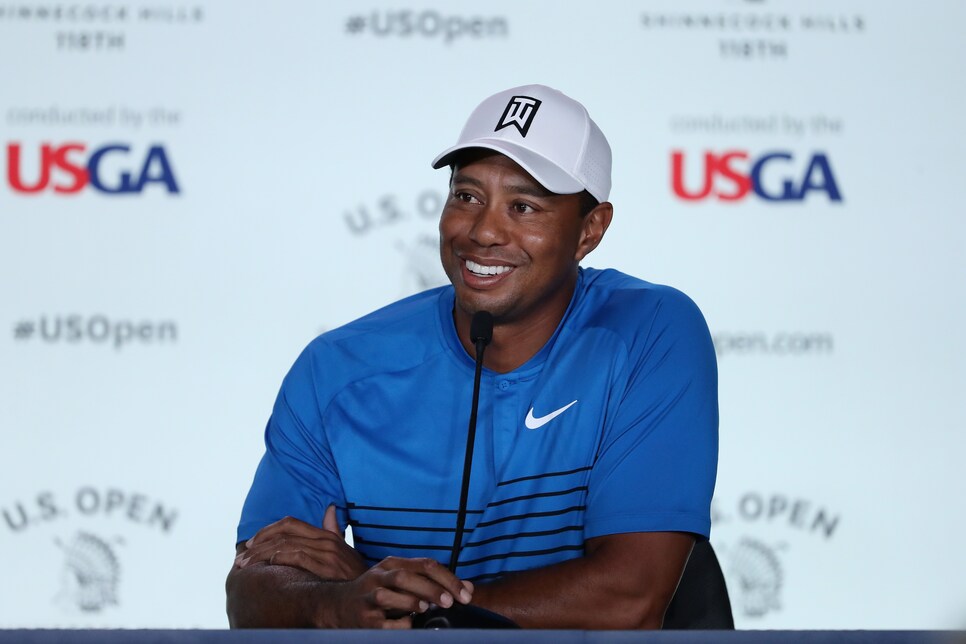 SOUTHAMPTON, N.Y.—Tiger Woods is not one for exaggeration, hyperbole or hysteria. So no need to take his observations on the U.S. Open's traffic nightmare with a grain of salt.
"There are a few guys so far this week have said it's taken them from the hotel 2 1/2 to 3 hours, and, you know, there's a good chance that someone might miss their time," Woods said on Tuesday. "You get a little traffic, you get maybe a little fender bender, it's not inconceivable someone could miss their time."
Through two practice days at Shinnecock Hills, it's been gridlock, not backstop, that has dominated the tournament conversation. Fans and media—tough crowd, that media—have flooded social media with their complaints about the Long Island logistics. The parkways have turned into parking lots, and those who've embraced their inner Magellan on side roads have reported failed expeditions. A pain evident at Shinnecock, as the early morning crowds, if you can call them that, have been sparse.
"People are calling in, asking where is the accident, but there is no accident," a Southampton Town police official told Newsday. "Some people who were commuting to work gave up and went home."
However, for most teeing it up this week, they've been in the clear from the congestion that's surrounded the Southampton property.
"I'm on the other side of the craziness," Zach Johnson told Golf Digest. "About four miles from the course, 11 minutes to get here. I didn't know what it would be like until we arrived. We got lucky."
"Luck." That was a recurring response among those polled at Shinnecock. All heard the horror stories, and were sympathetic to the plights of those coming to watch. They just simply haven't encountered the traffic. To a man, almost all replied in the same fashion:
Shubhankar Sharma: "Not to far away, nothing too bad. It's been easy, compared to what you are hearing about. Only 15 minutes or so."
Tyrrell Hatton: "I'm in Sag Harbor, nothing much to speak of."
Charl Schwartzel: "I've been lucky. Haven't been stuck. Just down the road."
Sebastian Munoz: "Only six minutes away. Very fortunate."
But no one can top the commute of Jason Day, who parked an RV just outside the course.
"I'm 30 seconds away from the parking lot, which is nice," Day said. That sound you just heard was everyone reading this in traffic slamming their horn in disgust.
There have been a few victims. Count Marc Leishman among the proletariat this week.
"We're 12 miles away, which didn't think would be bad, but it took an hour to get in," Leishman said. "Although I know others have it bad, it's not ideal."
Among those "others" is Alex Noren, at least in arriving on Monday. "It was brutal," Noren said. "Took my caddie 3 1/2 hours to get to the course."
However, their cases are the exception. And even with the traffic, it's highly doubtful someone will miss their tee time.
Especially Woods, who's crashing in his $20 million yacht this week.
"Yeah, staying on the dinghy helps," Woods joked.