News
U.S. Open 2020: Jon Rahm is hoping for another "Massacre at Winged Foot"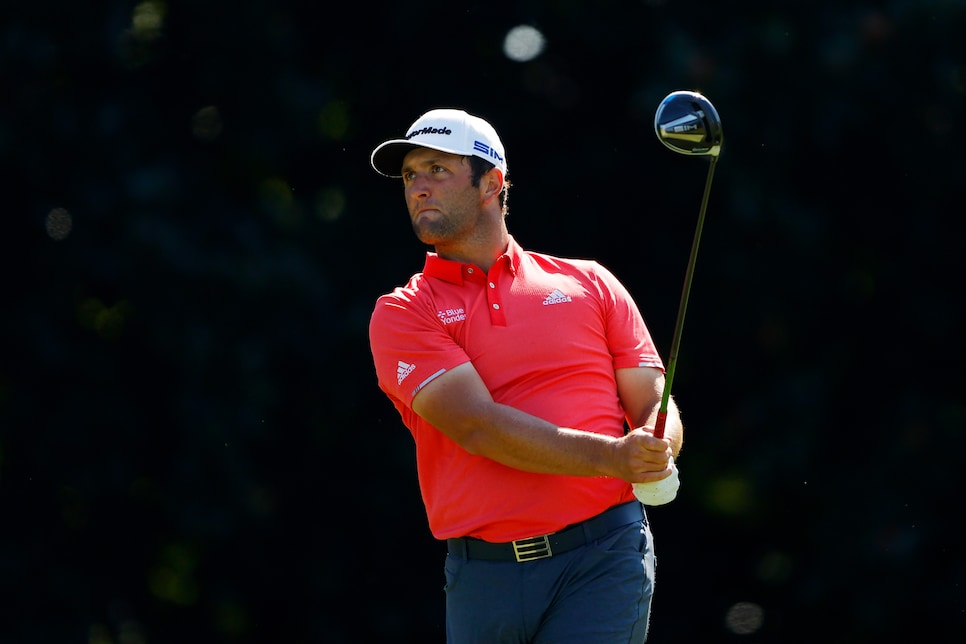 MAMARONECK, N.Y. —Winged Foot is mean as Augusta National is green. Although, true be told, Winged Foot in the fall—or any time, for that matter—is pretty darn verdant, too. Still, in the five previous U.S. Opens conducted at the venerable Mamaroneck course, only two players have finished under par...which shrinks to one when accounting for Greg Norman's 75 in a playoff against Fuzzy Zoeller in the 1984 iteration of this tournament.
In short, expect Winged Foot to put a hurtin' on the field. A prospect that delights Jon Rahm to no end.
"I love coming to events like this one and hopefully becoming a champion on a traditionally difficult and historically tough U.S. Open," Rahm said. "You can call the last two U.S. Opens massacre at Winged Foot 1 and 2, and hopefully this one is No. 3."
No, Rahm is not a glutton for punishment. The more apt description of the Spaniard is "gladiator." The 25-year-old has a sterling track record at brutish venues this summer, highlighted by wins at Muirfield Village and Olympia Fields. When the going gets tough, Rahm gets going.
Rahm credits this success not to his immense power or touch but positive mindset.
"It just comes to mental strength, right, who can endure the most and who can endure until the end. It's that simple," Rahm said. "Having done it in two tough tests like the Memorial and the BMW, I'm excited to start just because I know I can do it."
It's an attitude Rahm will need this week. Rahm called Winged Foot "the longest golf course I've ever played" and predicted the winning score will be over par. He asserted it can be especially devilish since there are no hidden traps.
"It's one of those golf courses that's just good. It's right in front of you. There's no real trick to it off the tee," Rahm said. "You see what you have, really difficult greens, and that's when the difficulty comes in, the length of the rough plus those tricky greens. There's no surprise after coming here that some of the winning scores in the past have been so high."
Despite only playing the course once, Rahm is confident, particularly coming off a strong finish to the season. And the wise men in the desert agree, as only Dustin Johnson has lower odds to win this week.
Conversely, Rahm is well aware how quickly that conviction can turn.
"It's sort of like in boxing where Mike Tyson said everybody has a plan until they get punched in the face. It's the same thing here," Rahm said. "We all have a plan, but if you hit it sideways, you got to figure it out."