News
Tyler McCumber has a crazy story about getting stuck outside the U.S. as coronavirus surged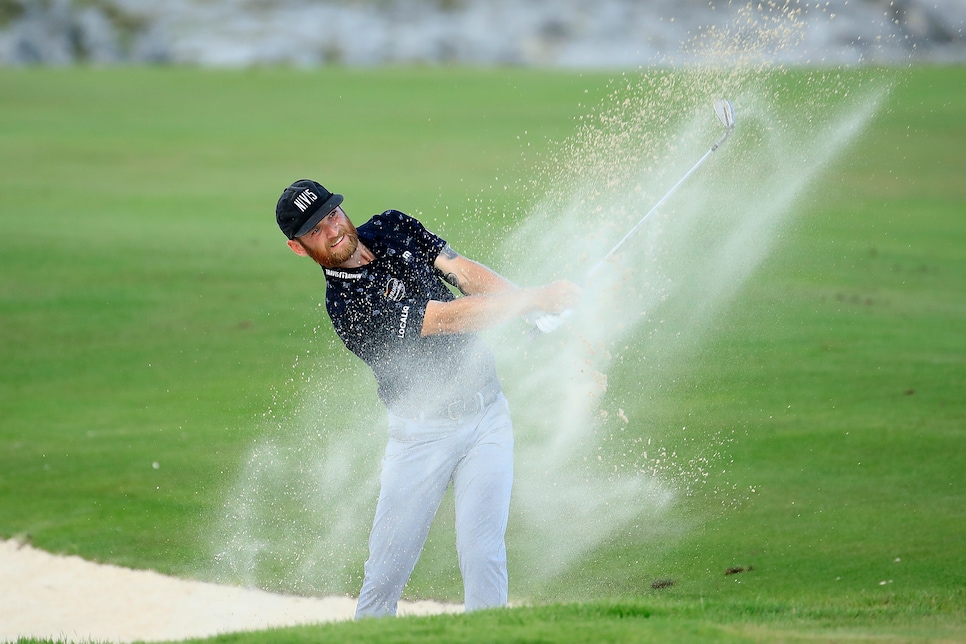 Tyler McCumber plays his second shot on the eighth hole during the first round of the Corales Puntacana Resort & Club Championship.
Andy Lyons
You might say that Tyler McCumber has an affinity for tropical locales and water. The 29-year-old is an avid surfer, and some of his best results on the PGA Tour have come while being surrounded by surf and palm trees.
McCumber didn't, however, expect to get "stuck" in one of those slices of paradise. For a month, no less.
On Friday, after he shot one-under-par 71 following an opening 65 to get into the weekend hunt at the Corales Puntacana Resort & Club Championship in the Dominican Republic, McCumber recounted his strange experience of having to stay in Costa Rica for a month at the outset of the coronavirus pandemic.
"There were no flights out of Costa Rica. They kind of shut down the borders, so I spent over a month down there with a buddy who has a place in Tamarindo," McCumber said. "So I was surfing quite a bit.
"A good place to get stuck," he concluded.
Still, it was bizarre to be so far away from home at a time when life as everyone knew it was being rapidly turned upside down.
"The whole evolution of the COVID pandemic really happened while I was down there," said McCumber, the son of 10-time PGA Tour winner Mark McCumber. "I mean, my mind was racing like crazy, calling everyone I know. 'What do you think? What should I do?'
"Where we were, there were a low amount of cases and everyone was really wearing the masks, taking the precautions and doing the right thing, and I felt safe being down there. The only trick was sort of when the tour would start back up, so that's when I had to get back."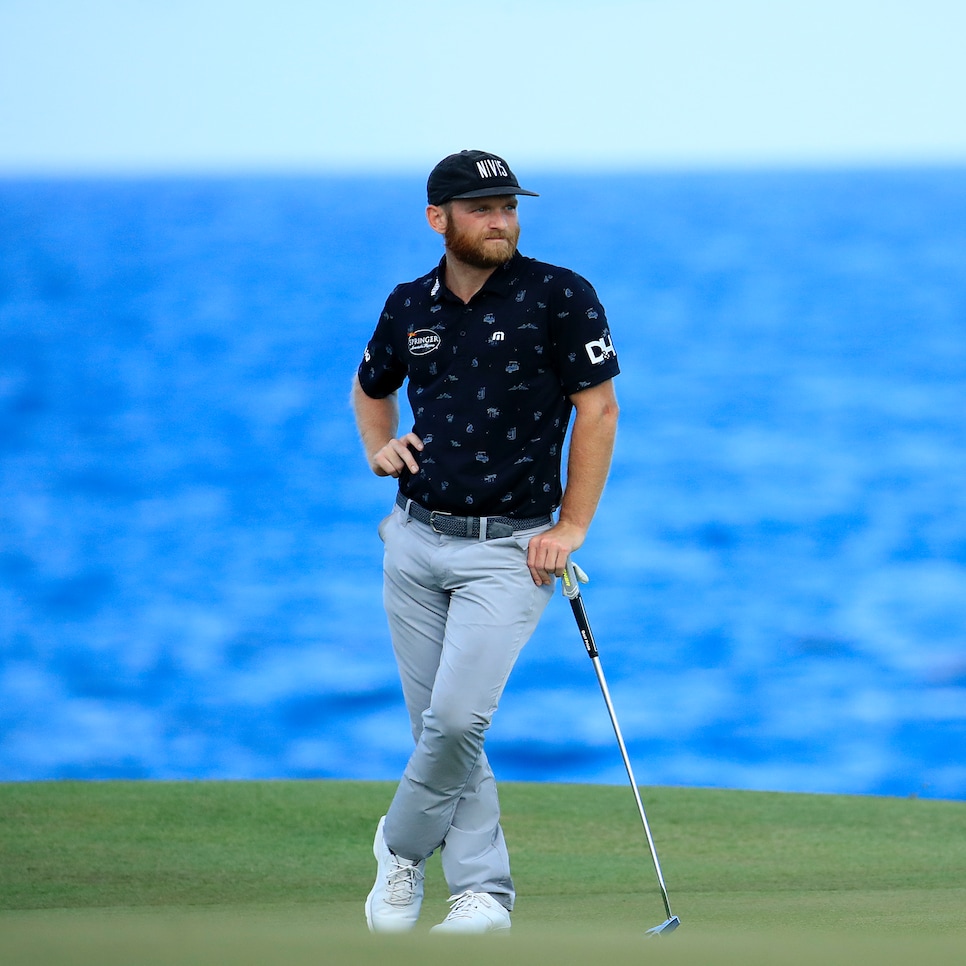 Tyler McCumber prepares to putt on the ninth green during the first round of the Corales Puntacana Resort & Club Championship.
Andy Lyons
McCumber eventually got home to Jacksonville, Fla., and there was very little to do. He hunkered down for a while before eventually heading out on a camping trip with friends in Ashville, N.C.
When the tour returned in June, so did McCumber, though his results have been disappointing. He made the cut in one of only seven starts and missed the weekend at the 2020-'21 season opener, the Safeway Open.
But, as noted, he plays well with the surf roaring in his ears. In 2018, he Monday qualified for his first PGA Tour event, the Puntacana, and surged into the Sunday final group. He faded with a closing 75, but the T-19 remains McCumber's best tour result. His next-best placing came in the 2020 Puerto Rico Open, where he tied for 20th.
McCumber earned full-time status on the PGA Tour this past season with a 22nd-place finish on the Korn Ferry Tour points list in 2019.