Bauer Hour
Trevor Bauer just got wrecked by a 53-year-old dad from Wisconsin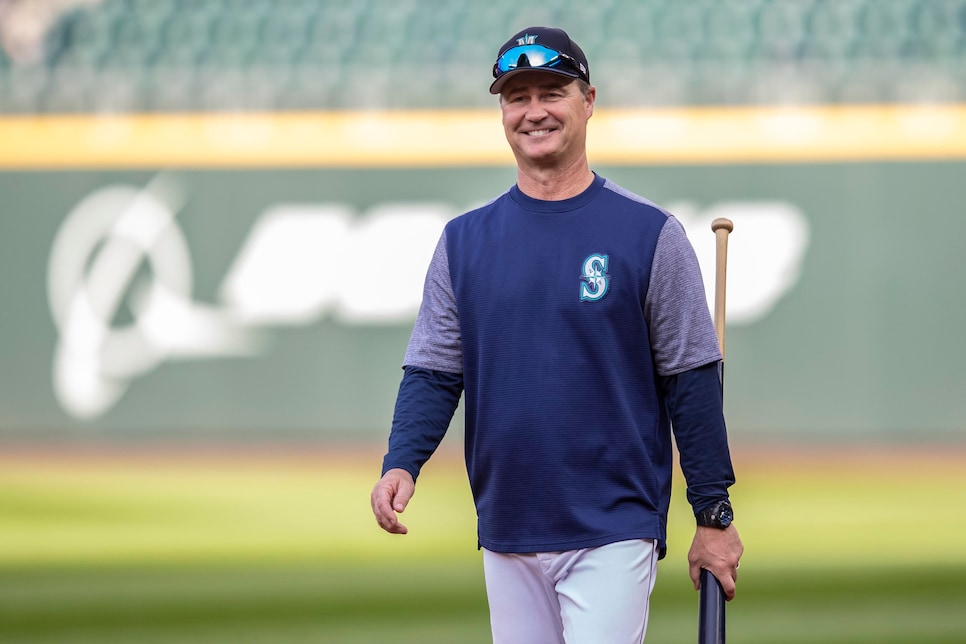 Raise your hand if the Trevor Bauer schtick has gotten really old, really fast. Oh, wow, that's like the whole imaginary room. In the span of just a few months, Trevor Bauer, reigning NL Cy Young and new Los Angeles Dodger, has gone from fun outlaw to annoying class clown. Perhaps it's the "big market" factor, or perhaps the bit has simply worn thin. We're not sure, but there is one thing we know for certain: Following Monday's game against the Dodgers in which Bauer goofed around with his new one-eye gimmick and responded to giving up three homers in the fifth inning by saying he "wasn't really trying," Mariners manager Scott Sevais officially joined the Bauer Haters Club. By the sound of things, he'll be an honorary member in no time.
Ouch. It's a tough look for Bauer, getting beaten with a rubber hose by some Volvo-driving, Steely Dan-listening 53-year-old dad from Wisconsin, who had this to say about his team's strategy with Bauer on the mound . . .
"I just want everybody to know, we weren't trying the first four innings. We decided to try in the fifth inning," he told reporters after the game. "Our guys were hitting with one eye shut and trying to breathe through our eyelids because we are focusing on different things that will help us throughout the year."
You may question the logic of anyone within the Mariners organization—owners of the longest active playoff drought in the majors whose president just resigned in disgrace after some thinly veiled xenophobia—taking pot shots at anyone else, but in this case we'll let it slide. Servais' deadpan is just too good to deny and Bauer's ego too distended not to pop. Here's hoping this is the pinprick that does it, otherwise it's going to be a long, loud season in La La Land.