Well Played
Tour pro conquers "Chase The Ace" challenge, gives fantastic—and NSFW—reaction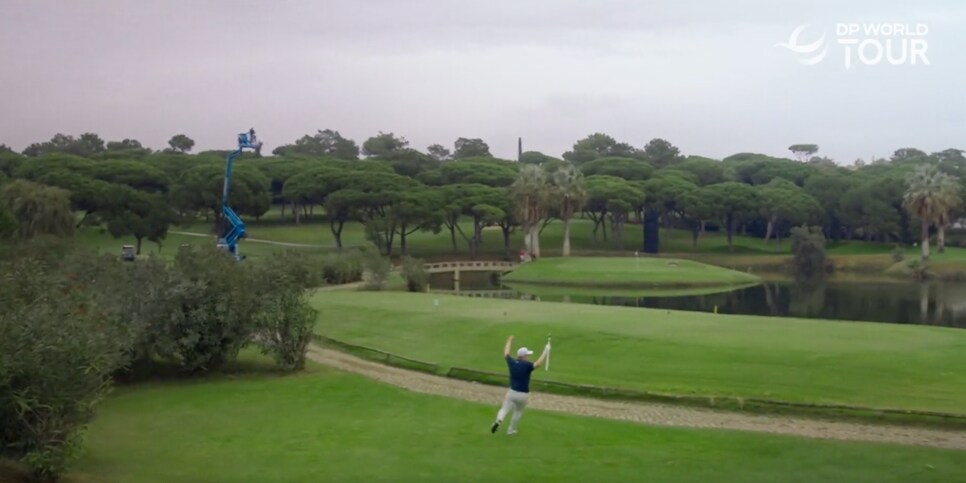 It's been a ton of fun watching the evolution of the "Chase The Ace" challenge through the years. Although, there hasn't been much of an evolution other than the European Tour changing names to the DP World Tour. No matter who the subjects are—even superstars like Rory McIlroy and Justin Thomas—the results are always the same.
No one makes a hole-in-one. And those involved are driven to the brink of insanity. But one man has finally broken the curse. And his name is Robert MacIntyre. (UPDATE: Make that "Almost no one makes a hole-in-one." As we were reminded on Twitter, Andy Sullivan did it in 2019. Say what you will about Elon Musk, but Twitter is still the King of social media apps.)
The Scottish tour pro was the latest brave soul heart to take on the challenge, and he actually conquered it. Playing a 142-yard par 3 at Pinheiros Altos Golf Club in Portugal and getting the typical 500 attempts, the 26-year-old spun one back into the cup on ("only") his 103rd try.
And after the perfect golf shot, the two-time Euro Tour winner (he should be credited with a third win for this) provided the perfect mix of excitement and relief. Check it out:
After initially running around in celebration, MacIntyre delivers this line: "Ohhhh, thank f--- for that!"
Well played, Bob. And even better said. And let's all hope this isn't the end of "Chase The Ace."