FIRE PIT COLLECTIVE
Ranking the 10 biggest Monday qualifying success stories in recent memory
Editor's Note: This article first appeared in Fire Pit Collective, a Golf Digest content partner.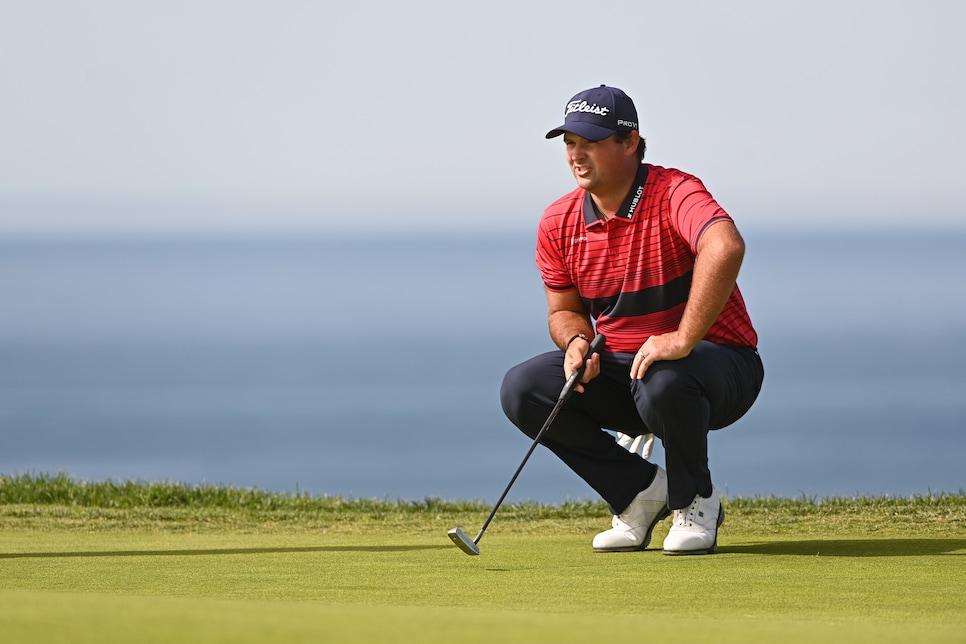 I often get asked about the players who have changed their careers through a Monday qualifier, so I have compiled a list featuring some of the more recent success stories. A couple of major champions, a winner of the U.S. Amateur, grinders young and old, all with one commonality: One of the most important days of their careers came on a Monday.
Monday Q scores: Vogel Monday-qualified eight times in 2018. In those eight starts, he shot a 63, two 64s, two 65s and three 66s. It is an unreal streak. And although he didn't change his career, I will never compile a Monday Q top-10 list without his name on it.
Event results: Vogel made just three of eight cuts with a best finish of T-16 that season. Although he didn't take full advantage of the opportunities, he did play well enough to pocket $110,021.
What it meant to his career: Although he didn't earn any status as a result of his run, Vogel gained the confidence that he belonged. The following season he earned and kept his Korn Ferry Tour card, and he has been a member ever since.
Where is he now? Vogel won for the first time on the KFT last season and narrowly missed earning his PGA Tour card.
Monday Q score: In 2018 Seiffert fired a back-nine 30 at Ellington (Conn.) Ridge Country Club, longtime host of the Travelers Championship Monday Q. His 63 was the best score of the day by three and marked the second year in a row he had Monday Q'd for the Travelers.
Event result: Seiffert's Sunday 64 was the third-best of the day behind Stewart Cink, who shot a closing 62, and winner Bubba Watson's 63. Seiffert moved up to T-9 after his 6-under round.
What it meant to his career: It undoubtedly changed it. Seiffert turned pro in 2013 and hadn't held status on a major tour prior to the Travelers Monday Q. The T-9 gave him enough points to earn a spot in the Korn Ferry Tour finals as a non-member. He earned status on the KFT Tour and graduated to the PGA Tour the following season.
Where is he now? Seiffert struggled last season on Tour, finishing 169th in points. However, he returned to the final stage of KFT Q school and finished T-3 and will have full Korn Ferry status in 2023. He has almost $2 million in career earnings on the PGA Tour.
Monday Q score: I was at the 2019 Rocket Mortgage Monday Q, and there were murmurs that Redman was going low. Those murmurs proved accurate when his 62 was posted (on a handwritten scoreboard). Redman had flown in from the West Coast on Sunday night, arriving around midnight. Despite never having played the course, he made two eagles and seven birdies, including on the last four holes, to win the qualifier by two.
Event result: The good news was that Redman entered the final round at the Rocket Mortgage in second place. The bad news was that he trailed Nate Lashley by nine shots. The only real drama was whether Redman could play well enough to earn temporary PGA Tour membership. He did just that, thanks to a closing 67, which allowed him to hold onto second.
What it meant to his career: Redman was soon fighting for a spot in the game. The 2017 U.S. Amateur champion had missed at KFT Q school and LatinAmerica Q school leading into the 2019 season. Although he had a solid season in Canada, getting through that Monday was monumental. He has made more than $4 million on the PGA Tour since then.
Where is he now? Redman finished 140th in points last season on the PGA Tour and is playing out of the conditional category in 2022-23. He will need to take advantage of the limited starts he does get.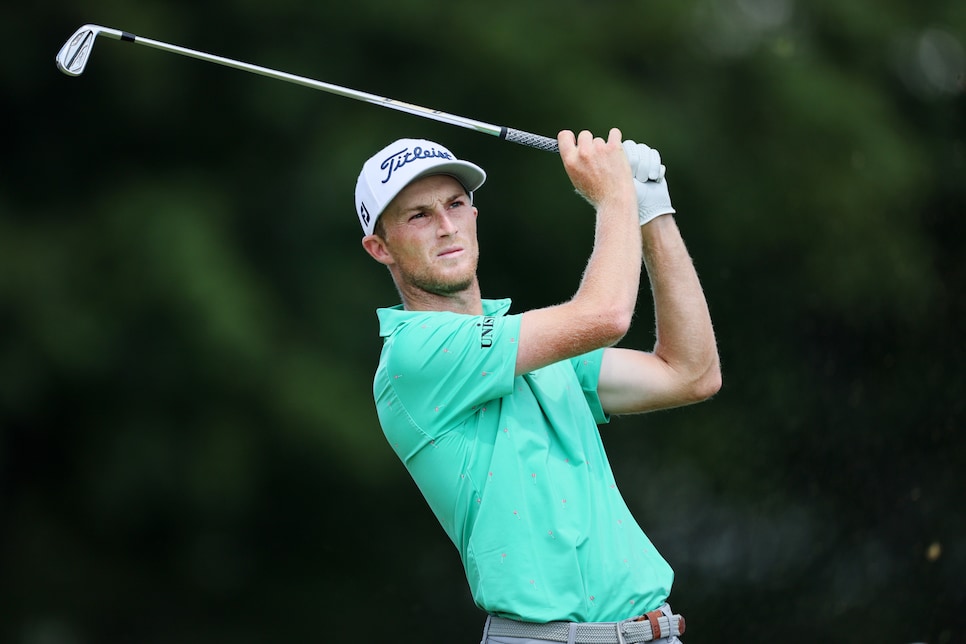 Monday Q scores: It is easy to forget that Zalatoris started his career on the Monday Q grind. In 2019 he qualified for the Panama event on the KFT with a 64, and just a month later qualified for the Savannah event with a 66.
Event results: A T-41 in Panama gave Zalatoris some confidence, but it was the T-12 in Savannah that jump-started his career. That finish earned him a spot in the following week's KFT event, where he finished T-10. He never looked back.
What it meant to his career: Zalatoris has been one of the best players in his age group since he was about 12. He was an All-American at Wake Forest and has always been a ball-striking machine. Nothing was going to stop him, but the Monday success sped up the process.
Where is he now? Sidelined by a balky back. Nevertheless, less than three years later, Zalatoris is No. 7 in the World Golf Ranking. Last week he married longtime girlfriend Caitlin Sellers. How was your 2022?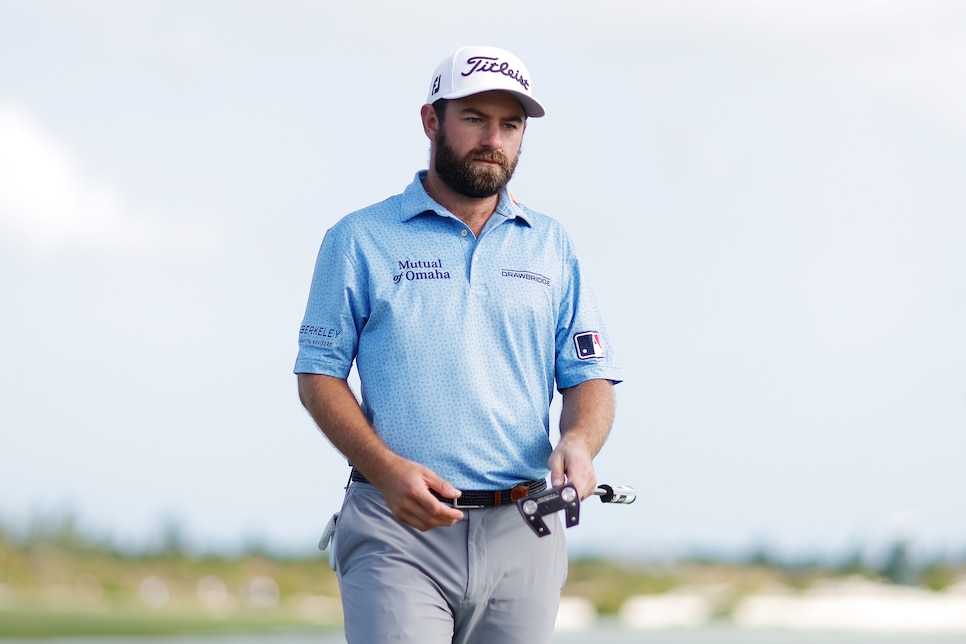 Monday Q score: He only needed one Monday Q. Young shot a bogey-free 64 to Monday-qualify for the KFT event in Nebraska in 2020. It's safe to say that'll be the only Monday Q he will ever play.
Event result: Despite a final-round 73, Young finished T-11 in his first KFT event, earning a spot in the following week's tournament, where he finished T-14. Young never looked back, becoming a member two events later with a T-2 and then winning back-to-back events later that season.
What it meant to his career: See Zalatoris. Young appeared destined to be a star, but the Monday Q and subsequent finishes accelerated the timeline.
Where is he now? Probably getting a more significant offer from LIV. Young was open about leaving for LIV Golf before ultimately deciding to stay on the PGA Tour, so you have to believe the Saudi-backed circuit is pursuing the 16th-ranked player in the world even harder now.
Monday Q scores: Barron made a last-minute trip to England to try to qualify for the Senior Open Championship in 2019. He turned 50 on the last day of practice rounds and fired a 67 the next day to get through. Three weeks later, he shot a bogey-free 66 to earn a spot in the Dick's Open on the Champions Tour.
Event results: He took full advantage of both qualifying successes. In England, he shot a final-round 67 to finish T-5. Back in the States three weeks later, he held off a charging Fred Couples to win by two, becoming the first Monday Q since 2012 to win on the Champions Tour.
What it meant to his career: Considering the trials and tribulations Barron went through, it meant the world. He had a heart issue, and in 2009 he was suspended from the PGA Tour after testing positive for a banned substance — the Beta blockers he had been prescribed. Barron sued the Tour and the case was settled out of court, but it basically signaled the end of his Tour career. After that, he gave lessons and worked for a credit card processing company before grinding on mini-tours in preparation for the Champions Tour.
Where is he now? Still cashing big checks on the Champions Tour. Barron won again in 2021, and this season he finished 14th in points. The $3.7 million he has piled up on the Champions Tour exceeds by more than $1 million the money he earned in 238 PGA Tour starts.
Monday Q scores: Reed had an insane run in 2012, Monday-qualifying for six events, including a stretch of three in a row and four of five. Not only that but three of those qualifiers came with no practice round and after traveling from the previous Tour event the day before. To play a course blind and fire scores ranging from 64 to 66 is exceptional.
Event results: Reed made seven of 12 cuts that year (he received six sponsor's exemptions along with the six Mondays Qs) with a best finish of T-11. All of those came with future wife Justine on the bag.
What it meant to his career: Although he didn't collect enough points to receive temporary membership, he did earn enough for an exemption into the final stage of Q school. There he finished T-22 and secured his PGA Tour card for the 2013 season. Keep in mind that 2012 was the last year players could earn PGA Tour cards through Q school. So had Reed missed, it would have been at least two more seasons until he made it to the PGA Tour, Monday Qs aside. He won for the first time in 2013 and three more times over the next two seasons.
Where is he now? Living it up on the LIV circuit as a former Masters champion and Ryder Cup villain. And perhaps on the phone with his attorney.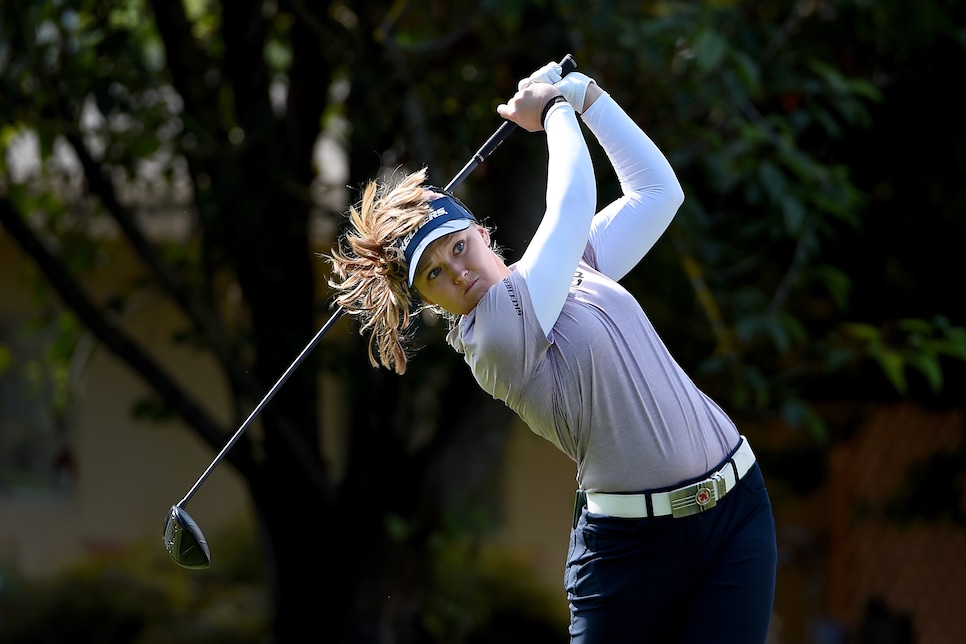 Monday Q score: It is tough to find old Monday Q scores, especially going back to 2015, but Henderson told me, "I think it was a 68 or 69."
Event result: Some may have forgotten that Henderson applied for an age waiver to become an LPGA Tour member when she was 17, only to be denied. Because of that, her only way into an event was through a Monday Q or a sponsor's exemption. In Portland, after a successful Monday Q, she destroyed the field, shooting 21 under and coasting to an eight-shot win.
What it meant to her career: Like Young and Zalatoris, I'm betting things would have turned out just fine had she not won in Portland. She now has a dozen LPGA wins, including a pair of majors. However, she became an LPGA member by virtue of her victory and at the very least, sped up her meteoric ascent. Also, winning an LPGA event at the age of 17 is remarkable. But by eight? Astounding.
Where is she now? Playing pond hockey, I'd assume. Isn't that what all Canadians do in the winter?
Monday Q scores: Conners, who was playing out of the conditional category in 2019, shot 66 to get into the Sony Open early in the year. Three months later, he shot a 68 and won a six-for-one playoff at the Valero.
Event results: He shot 64-64 on the weekend at the Sony to finish solo third, effectively locking up his PGA Tour card for the season. He was even better in San Antonio, making birdie on three of the last five holes to card a 6-under 66 and win by two. "No more Monday qualifying," said Conners, who earned a spot the following week in the Masters, where he made the cut.
What it meant to his career: Everything. For starters, Conners became just the fourth man to win a PGA Tour event as a Monday qualifier. As evidenced by his success since then, he most certainly would have found success, but PGA Tour wins are hard to come by. He hasn't won again, but that will change in April when he slips on the green jacket.
Where is he now? Ranked 34th in the world and probably playing pond hockey.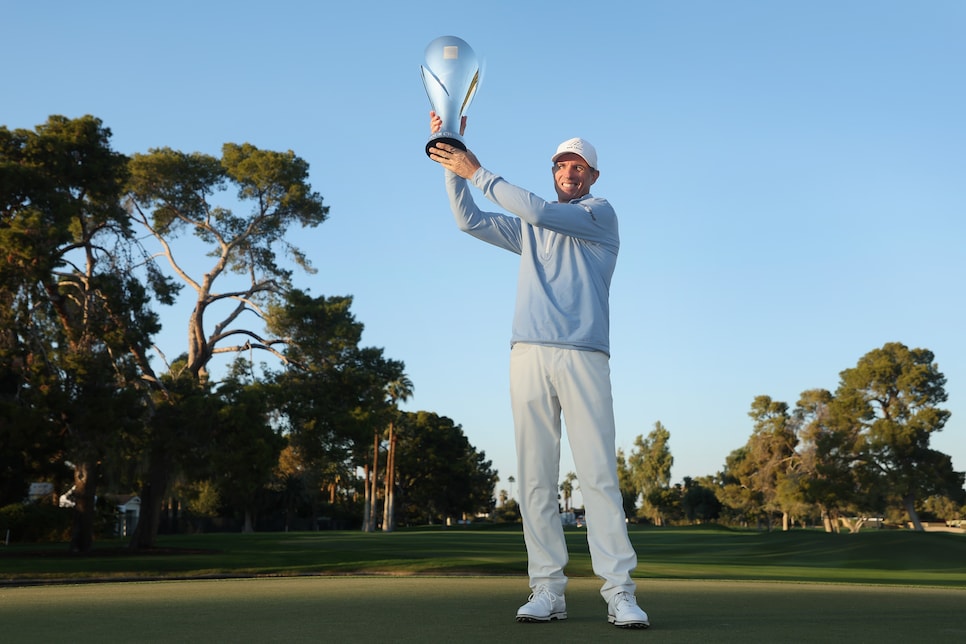 Monday Q score: Alker shot a 68 in August 2021 to tie for second at the Boeing Classic Champions Monday Q.
Event results: He shot 67-73-67 to finish T-7 in his Champions Tour debut, thereby earning a spot in the following week's event. He then rattled off six consecutive top 10s before a season- worst finish of T-16 in the final event of his season. He amassed enough points to earn full status for 2022.
What it meant to his career: I have Alker No. 1 because I believe his success, based on that single Monday, changed not only his career but also his life. Alker grinded like crazy all over the world, and now at the age of 51, has reached the pinnacle. In 2010 he didn't make a cut in 21 starts on the Korn Ferry Tour. Yet his wife, Tanya, and other family members stood by and supported him throughout it all. Alker made 38 career cuts on the PGA Tour, earning less than $900,000. In his year and a half on the Champions Tour, he has won five times (all this season) and earned close to $5 million. He is also your 2022 Charles Schwab Cup champion. It all started on a Monday in Washington.
Where is he now? Hopefully having a beer. He's earned it.