News
Doug Barron Suspended For Performance-Enhancing Drugs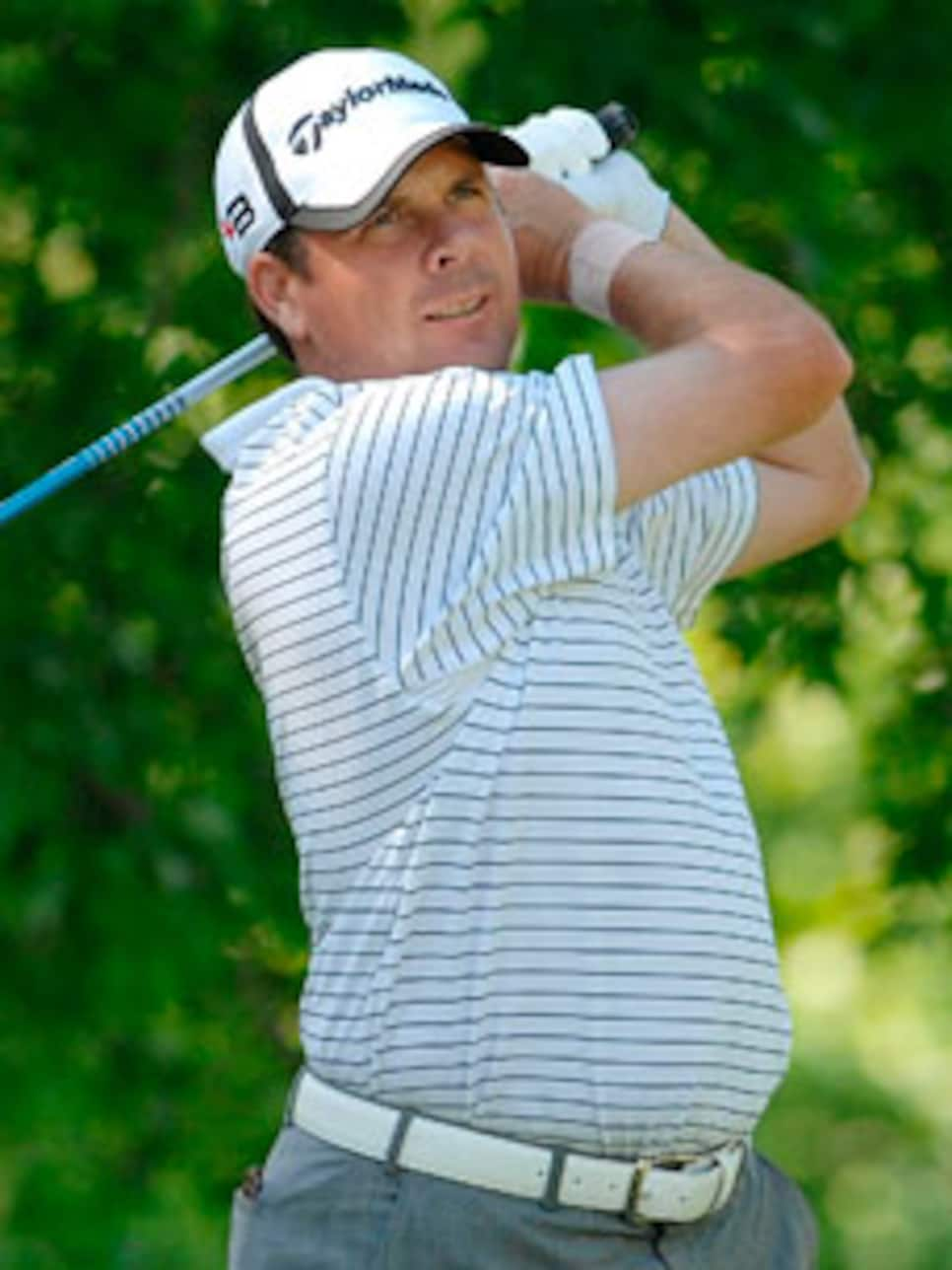 Doug Barron was a member of the PGA Tour in 1997-01, 2003 and 2005-06.
SHANGHAI (AP) -- Doug Barron, a 40-year-old journeyman who lost his tour card three years ago, became the first player to be suspended by the PGA Tour for testing positive for a performance-enhancing substance.
Barron has been suspended for one year. He played eight full seasons on the tour, with his best finish a tie for third at the Byron Nelson Championship in 2006.
"I would like to apologize for any negative perception of the tour or its players resulting from my suspension," Barron said in a statement released by the PGA Tour on Monday. "I want my fellow tour members and the fans to know that I did not intend to gain an unfair competitive advantage or enhance my performance while on tour."
Barron could not be reached for comment, and his agent did not immediately respond to a voicemail.
The news was greeted with shock at the HSBC Champions, a World Golf Championship event in China that has attracted several of the world's best players.
"I'm surprised to hear that," British Open champion Stewart Cink said. "I know him a little bit. He's taken medicine in the past for a lot of different reasons. I would think that has a lot to do with it."
Barron has acknowledged struggling with severe panic disorder, admitting in 2003 that he took beta blockers -- which is now among the tour's banned substance -- to combat the symptoms. Under its doping policy, the tour announces a suspension but does not disclose what substance a player used. The tour did not start random testing until July 2008, which includes its second-tier Nationwide Tour.
"I hate talking about medicines because people read it and think that's what I'm doing to play golf," Barron told the Memphis Commercial-Appeal. "For me to feel normal right now, that's what I need. I take a very minimal amount."
Barron played a full Nationwide schedule last year, making only five cuts in 17 starts to earn $33,446. He played four times on the Nationwide Tour this year, and his lone PGA Tour start came at the St. Jude Classic, where he missed the cut.
The tour, which announced the suspension about two hours before the World Golf Hall of Fame induction ceremony, said it would have no further comment.
That left players wondering what Barron took that was on the list of banned substances, although they were skeptical it was anything to give him any kind of an advantage.
The last time Barron made news was in 2006 at what is now the Transitions Championship outside Tampa, Fla., where he removed his shirt to play a shot out of the water on the 16th hole at Innisbrook. He exposed an ample belly on television, drawing jokes from players.
"I don't believe it," Rod Pampling said. "Doug Barron? Look at the man. Tell him to take his shirt off and ask anyone, 'Do you believe he's on performance-enhancing drugs?'"
Barron's most recent tournament was in September at the Mexico Open, co-sanctioned by the Nationwide Tour, where he missed the cut.
Jerry Kelly said he has known Barron for years and also said he had several health issues.
"My big question is whether he was doing something to make himself feel better and did not get the therapeutic use exemption," Kelly said. "I mean, this guy had health problems. I was shocked when I heard, but I also understand knowing that he was trying to feel better."
The tour stated clearly that Barron was the first player to be suspended - not necessarily the first to receive a positive test. The tour is not required to suspend or announce any punishment for recreational drugs.
Pat Perez was stunned to hear a player had been suspended, although he thought the fact it was a player who had not been on the PGA Tour in three years would ease the perception of golfers.
"It's not like it's a top-20 player who was trying to take steroids to catch Tiger," Perez said. "In a way, it matters. And in a way, it doesn't. He's not really on the PGA Tour."