News
Tony Romo receives sponsor's exemption for PGA Tour event in March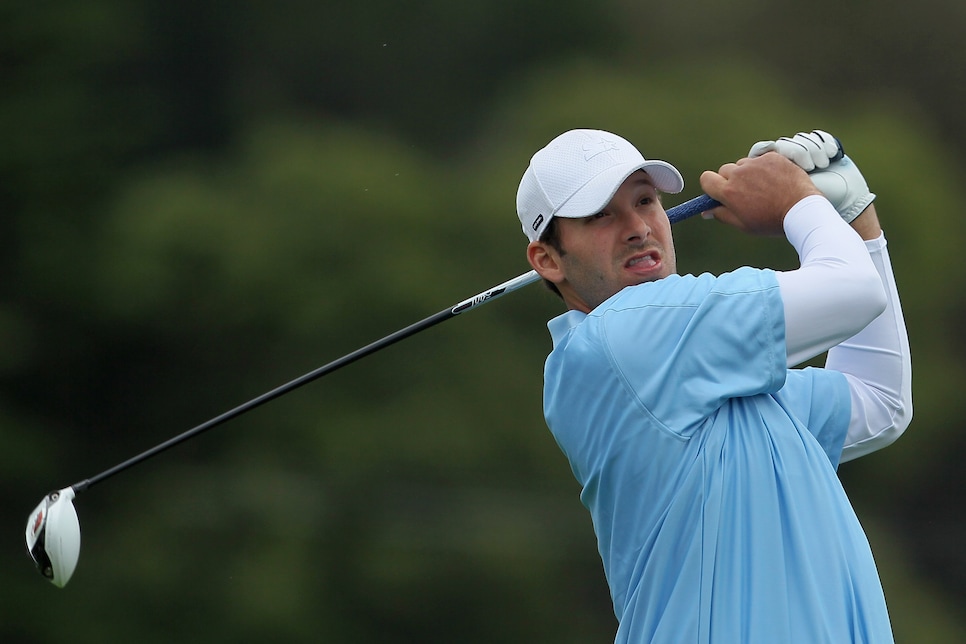 Tony Romo is used to facing criticism. No position in sports grabs as much attention, and all the good and bad that comes with it, like quarterback. That he was the field general for America's most popular team only brightened that spotlight. And, for the most part, Romo handled that pressure with aplomb. A good thing, as a new, and slight different, wave of judgement is likely heading in his direction.
Romo, who resumed his pursuit of competitive golf following his NFL retirement, has received an invitation to play in the PGA Tour's Corales Puntacana Resort & Club Championship on March 22-25. The tournament is an alternate event, one that sits opposite the WGC-Match Play.
"As a professional athlete, the love and thrill of competition never entirely leaves you," Romo told the Fort Worth Star-Telegram. "Outside of my family and football, golf is one of my greatest passions. So, playing and competing in a PGA Tour event is a dream come true. I am grateful to the Corales Puntacana Resort & Club Championship for giving me an incredible opportunity to test my skills against some of the best on Tour."
Speculation over Romo's invite began in January when broadcast partner Jim Nantz revealed a sponsor's exemption resided on the former Pro Bowler's horizon. Nantz's forecast drew aspersion, with some believing Romo's credentials fail to warrant an invitation. A tournament manager for the Dean & Deluca Invitational said Romo didn't qualify for an exemption under the "Mark Rypien Rule," although PGA Tour vice president of communications Joel Schuchmann explained to Golf Digest that unrestricted sponsor's exemptions (spots that don't have to be used for other PGA Tour pros) can be granted to any amateurs provided they have a USGA handicap of 0.0 or better. Romo currently owns a +0.3 handicap.
NBA star Steph Curry was also ridiculed for playing in a Web.com Tour event last summer, although ultimately proved his mettle by turning in a pair of 74s. Romo is in this week's AT&T Pebble Beach field, albeit competing as an amateur.