DP World Tour
Somehow Tommy Fleetwood just pulled off a 'repeat' win AND ended a three-year victory drought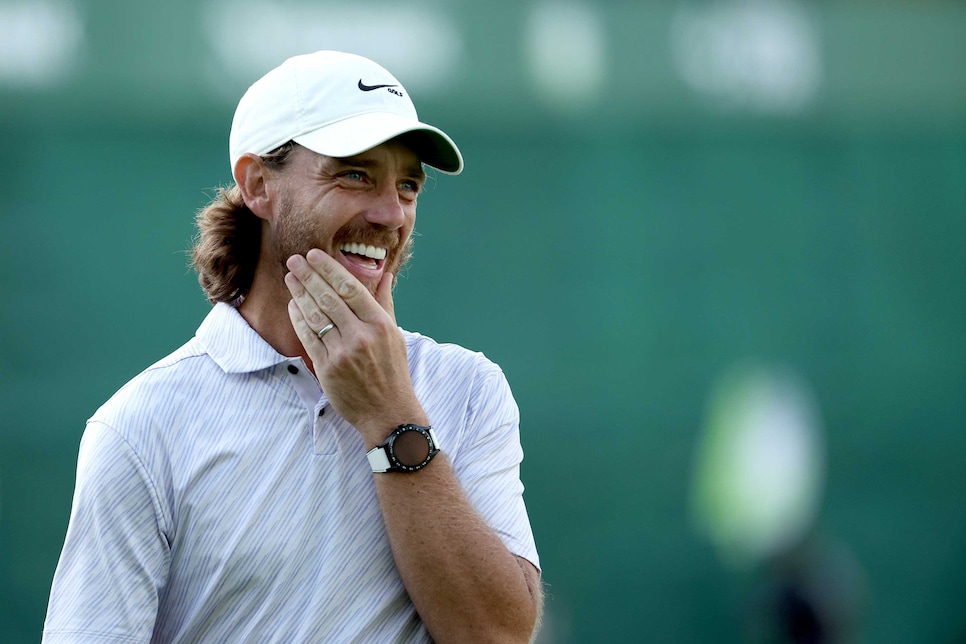 Tommy Fleetwood successfully defended his title at the Nedbank Golf Challenge on Sunday. That simple sentence, though, hardly does justice to his accomplishment in the DP World Tour's penultimate event of the 2022 season.
For starters, there was no Nedbank Golf Challenge in 2020 and 2021, COVID-19 causing the cancellation of the event in Sun City, South Africa. Fleetwood's defense traces back to his playoff victory over Marcus Kinhult at Gary Player Golf Club in 2019.
As it turns out, that was the last time the 31-year-old Englishman won any golf event, a victory drought that had become a source of growing frustration for a player who felt he was in his professional prime—he was ranked 10th in the World Ranking after the win but fell to 50th earlier in 2022.
It partially explains the tears in Fleetwood's eyes after posting a five-under 67 that left him at 11-under 277 for the week, one clear of Ryan Fox.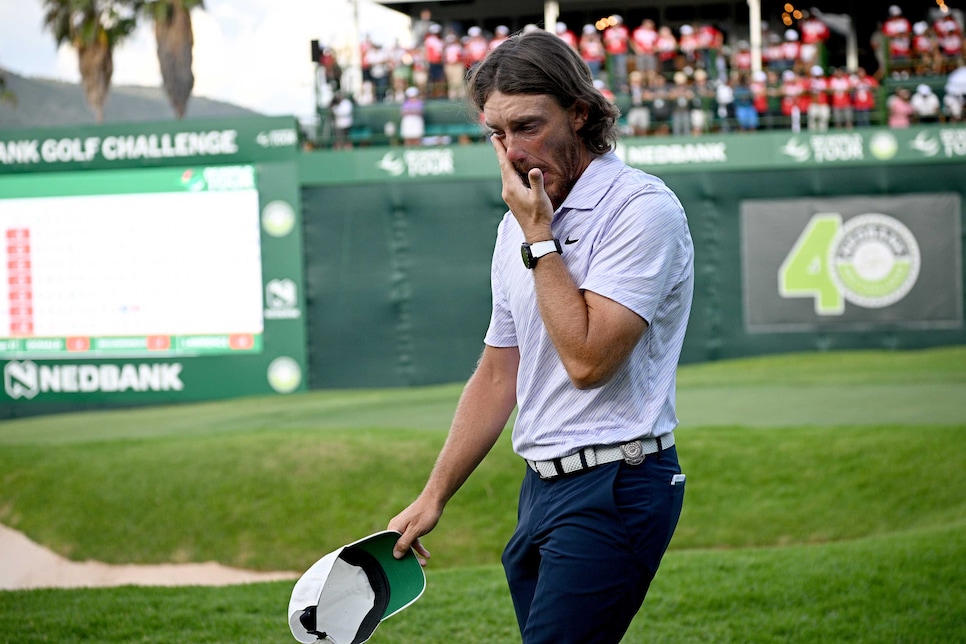 Fleetwood's play of late has improved, but here also was getting over the loss of his mother, having sat out the PGA Tour's FedEx Cup playoffs in August.
Meanwhile, there was also the fact that Fleetwood seemed to be in no shape to do anything but wallow in bed on Wednesday night. Fleetwood was suffering from a stomach ailment, according to broadcast announcers, which made a withdrawal look far more likely than a victory.
"Without the doctor here, there was no chance [I'd have played]," Fleetwood said afterward. "I gave his son the winning ball. Thank him so much. There was not a chance on Wednesday night I thought I could tee it up on Thursday."
But Fleetwood played on, shoot three straight two-under 70s that left him within three of the lead with 18 holes to play.
Come Sunday, Fleetwood made four birdies on his first nine holes, playing alongside Ryan Fox and Shubhanker Sharma in the third-to-last group. The threesome managed creep to the top of the leader board, leaving behind third-round leaders Rasmus Hojgaard (75) and Thomas Detry (77).
Complicating matters, bad weather in the area forced a three-hour delay after Fleetwood's threesome had played the eighth hole. When they returned to the course, Fleetwood made the birdie on the ninth, but appeared to have cooled off, making a bogey on the 12th to fall behind Fox. Then he caught a break on the par-5 14th hole. After hitting his second shot into a greenside bunker, and commentators questioned how close Fleetwood could realistically get his third to the hole, Fleetwood pulled off a bit of magic.
The eagle 3 tied him with Fox, who made birdie on the hole, and the two remain knotted on the 18th hole. There Fleetwood made a steady par, nearly holing a 30-footer for birdie. After a poor tee shot, Fox, trying to win for the third time this season, missed the green short right and couldn't get up and down to save par and force a playoff.
Despite his bad health, Fleetwood tried to stay optimistic at the start of the week and he felt like that allowed him to make the most of the circumstances.
"I just told myself, if I can just keep toing one hole at a time. You didn't know what the weather was going to do like, if we were only going to play two rounds, three rounds, four rounds," Fleetwood said. "If I just keep walking, just keep moving. I always had that in my mind. If I can just keep going, you never know what happens at the end of the week."
Fleetwood's win was the sixth career title on the former European Tour and moved him to fourth in the DP World Tour standings entering the DP World Tour Championship. Rory McIlroy leads, followed by Fox and Matt Fitzpatrick. But with the win, Fleetwood positions himself unexpected with a chance to take the year-long title.