Random Daggers
Tom Hoge had the perfect comeback for some dope criticizing his national title game trip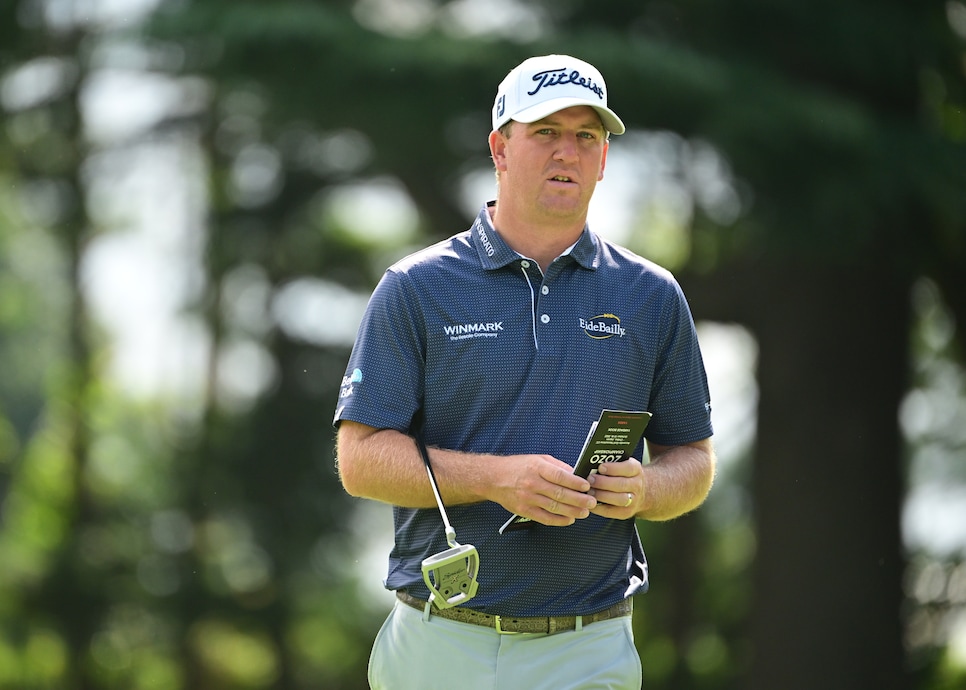 By now, Tom Hoge has heard all your jokes about TCU getting blown out in the National Championship Game. Heck, he was getting roasted by fellow PGA Tour pros before he took quite a side trip to watch his beloved alma mater in action.
But the Horned Frog doesn't regret going out of his way to see that 65-7 thrashing at the hands of Georgia (Hey, it was a heckuva run by TCU just to get there). And he's certainly not about to shoulder blame for the demise of the planet because of it.
That's what someone on Twitter (kinda) tried to pin on Hoge, guilting him about his "carbon footprint" in making that journey to L.A. in between golf tournaments in Hawaii. But Hoge had the perfect comeback:
Did that guy think Tom Hoge was flying private? I mean, the guy has been cleaning up lately, including $840K for finishing T-3 the day before the title game. But we're talking Tom Hoge here.
Love this dude. So let's all promise to leave Tom Hoge alone about his Horned Frogs, OK? And don't come after him on Twitter because he plays better defense there than TCU did against Georgia. Whoops. Sorry, Tom. Starting . . . now!