Ryder Cup
Ryder Cup 2021: Harry Potter actor carted off following medical emergency during celebrity match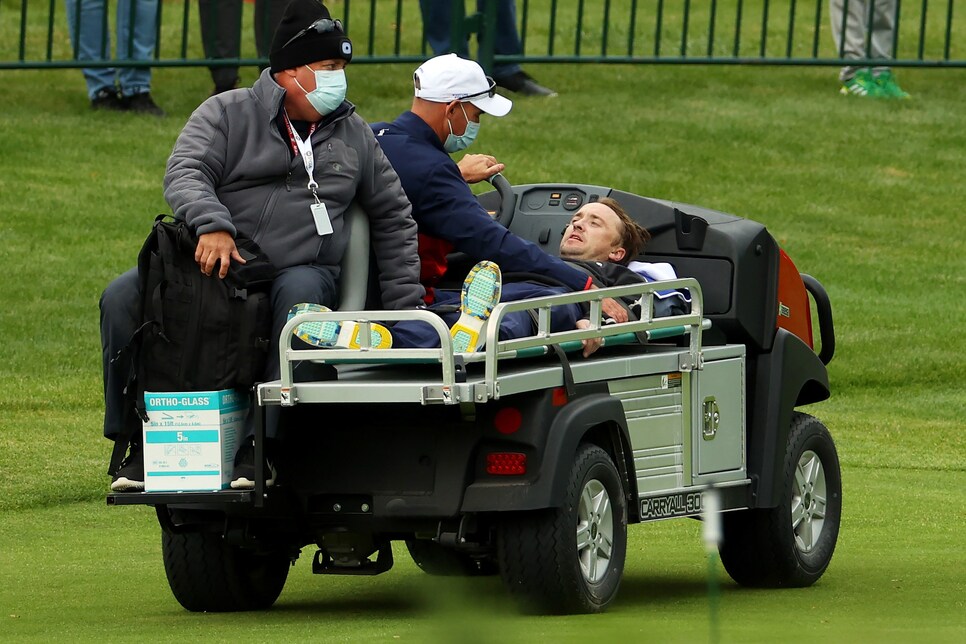 Tom Felton is carted off the course after collapsing during Thursday's celebrity matches ahead of the 43rd Ryder Cup.
Andrew Redington
HAVEN, Wis. — Actor Tom Felton was carted off Whistling Straits during the Ryder Cup's celebrity match Thursday due to a medical emergency.
Felton, an English actor best known for his role of Draco Malfoy in the "Harry Potter" film series, collapsed on the 18th hole. Felton was playing with former NHL star Teemu Selanne, 1980 U.S. Olympic Hockey captain Mike Eurzione and Olympic speed skater Dan Jansen.
Fans and photographers captured Felton being treated by medical personnel before being carted off the course.
"In today's Ryder Cup Celebrity Match, actor and musician Tom Felton experienced a medical incident on the course while participating for Europe," the PGA of America said in a statement. "He was transported to a local hospital for treatment. No further details are available."
In addition to the "Harry Potter" films, Felton appeared in the movie "From the Rough," which told the story of the first woman to coach a men's Division I golf team.
Felton celebrated his 34th birthday on Wednesday.
MORE RYDER CUP PREVIEW STORIES FROM GOLF DIGEST