The Match IV
Tom Brady says Charles Barkley ripping on his golf game was 'one of the worst insults I could ever imagine'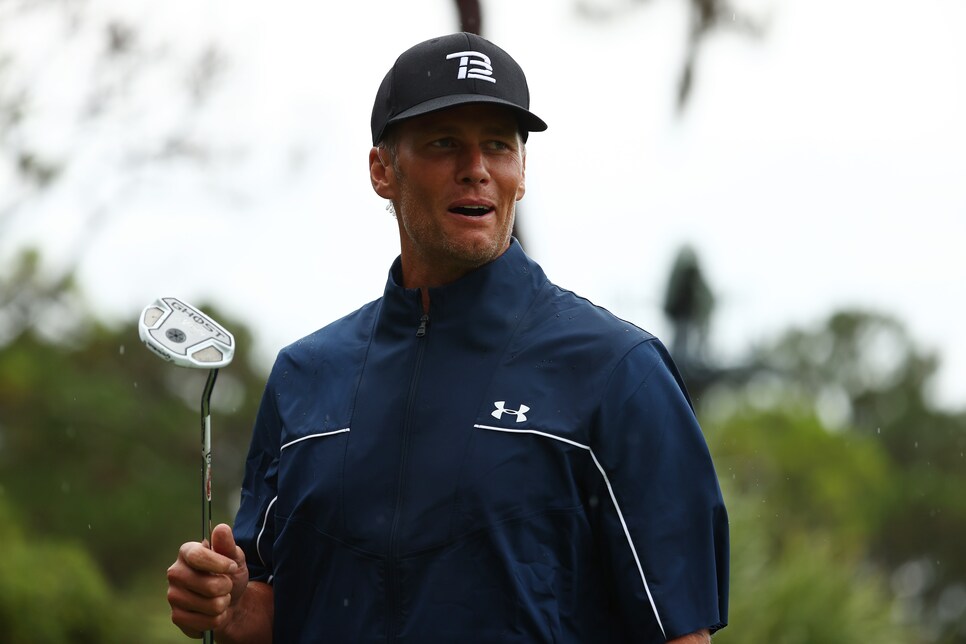 Tom Brady has a chance at redemption at Tuesday's match with partner Phil Mickelson. The duo fell to Tiger Woods and Peyton Manning in May 2020—and now they'll face a new pro/quarterback tandem, Bryson DeChambeau and Aaron Rodgers, in the fourth edition of The Match.
One of the more memorable moments for viewers from The Match II last May was the smack talk that Charles Barkley spewed while Brady was struggling with his swing. For god's sake, Brady was struggling so bad with his game, he was asking Barkley for some pointers in between shots. That's low…
But apparently the critiques from Barkley lit a fire under Brady, the quarterback said on Monday on a call hosted by Turner Sports to promote The Match 4. The seven-time Super Bowl champion stepped up his game after he heard Barkley's commentary on TV threw his headset—and that wasn't just a coincidence.
"I hope he starts talking trash on the practice range, because that definitely lit a fire under me," Brady said Monday. "Any time your golf swing gets insulted by Charles, you gotta take that to heart. I had a lot of insults, that was probably one of the worst insults I could imagine: Charles Barkley insulting my golf swing."
Of course viewers will remember Brady holing his shot from the fairway on the seventh hole—going from lost balls and pure golf demons to talking smack back to Barkley.
Brady says he looks forward to seeing Barkley—who will again be calling the action for Turner Sports during coverage of The Match on July 6—so he can give him some more smack.
Mickelson, of course, teamed with Barkley during the last edition of The Match, when he and Chuck defeated Stephen Curry and Manning. So Barkley should be ready to dish out some heavy trash talk. He even said on the Dan Patrick Show on Monday, "I don't think Tom can beat me in golf. I really don't. Not right now he can't."
"The smack talk will be coming in on a high because Charles is coming in hot," Mickelson said on the call Monday. "But you know what, I don't think anybody can shut [Charles] up like Tom can shut him up."