Fair Trade
The only thing the guy who gave back Tom Brady's 600th touchdown ball wants is to play a round of golf with the GOAT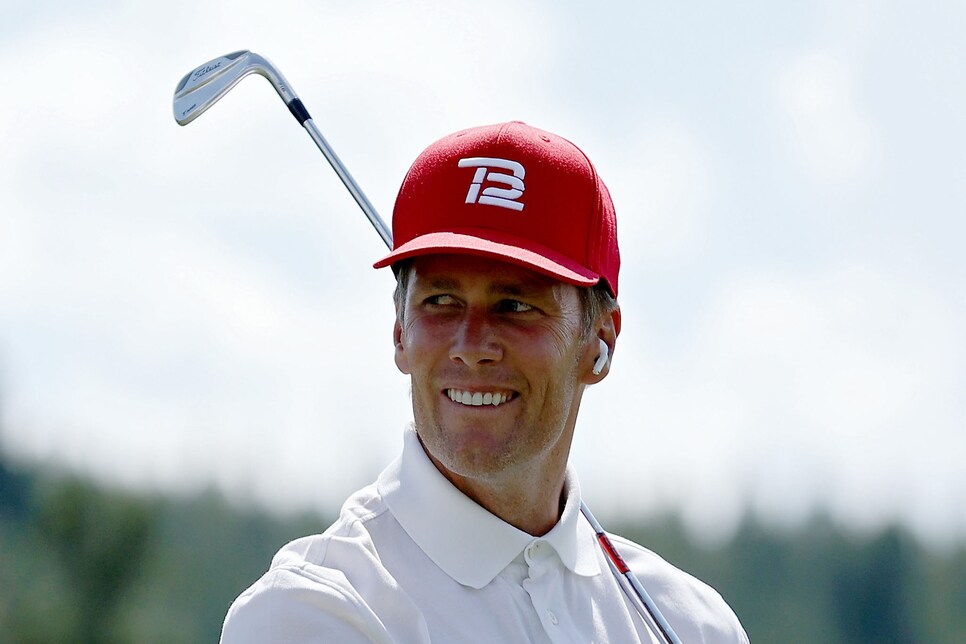 Late in the first quarter of Bears vs. Buccaneers on Sunday, Tom Brady took the snap from the Bears nine-yard line, dropped back, and found receiver Mike Evans up the seam for six. It was the Bucs' third touchdown of the opening frame, and with plenty more seemingly on the way, Evans took the ball and tossed into the stands. No harm. No foul. The only problem? That innocuous touchdown, one of Brady's four on the day, just so happened to be his 600th all time, an NFL benchmark unlikely to ever be eclipsed.
The Buccaneers immediately got to work tracking down the missing piece of NFL history, eventually identifying 29-year-old Byron Kennedy as the lucky recipient. Kennedy agreed to return the ball—believed to be worth nearly $500,000 at auction—and took home the following haul in exchange:
Not too shabby, but as Kennedy, a resident of internal medicine at Largo Medical Center, explained to NFL Network on Monday, there is only one thing he really wants in return: To play a round of golf with The GOAT himself.
"Renegotiate, no," Kennedy said when asked if he would like to reconsider his arrangement. "But play a round of golf as repayment? That'd be pretty cool."
Whether or not Kennedy gets his wish remains to be seen, but we like where his head is at.