The Loop
Today in questionable golf attire: Tiger Woods' sleeveless T-shirt and gym shorts
But this was different. This was Woods in a muscle T and Oakland Raiders shorts on some semblance of a golf course (more on that in a second). And one can't help but wonder if Woods' massive style influence, which once spawned a mock turtleneck golf-shirt phase, might inspire a new straight-from-the-bench-press motif at your local club.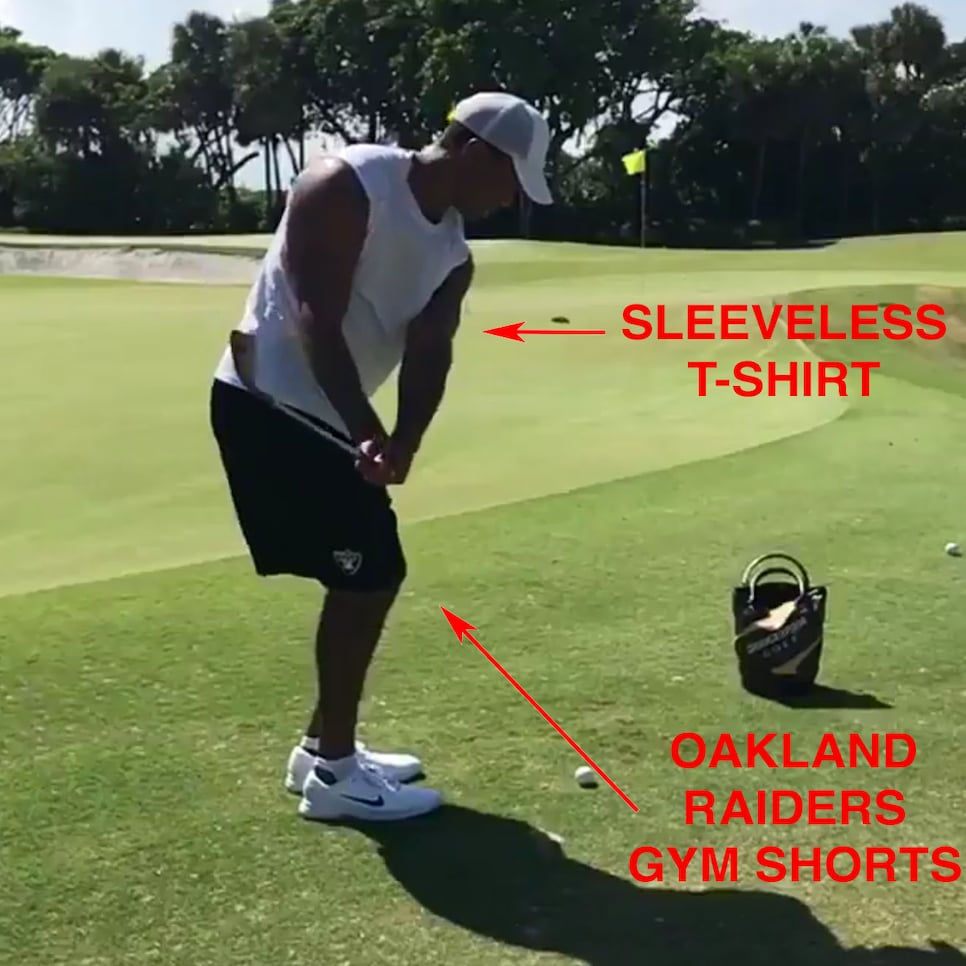 Eh, probably not. For starters, although Woods has done much of his real practice as a member of Medalist Golf Club near his Jupiter Island, Fla., home, this video appears to have been taken on his backyard practice area, where he could presumably practice in a Speedo and goggles and no one could say a word.
Plus, even if it was at a real golf course, Woods would have the distinct excuse of being Tiger Woods, which is probably good enough to shut up everyone from an uptight greens chairman to rival Denver Broncos fans. The rules are indeed different for some people, so let's review when this look might be appropriate for you.
A) When you've won 14 major championships.
B) When it's in your backyard.
C) When you once dominated the sport and have now resumed hitting measly half wedges for the world to dissect in painstaking detail.