Photo: Tiger Woods' new home and golf course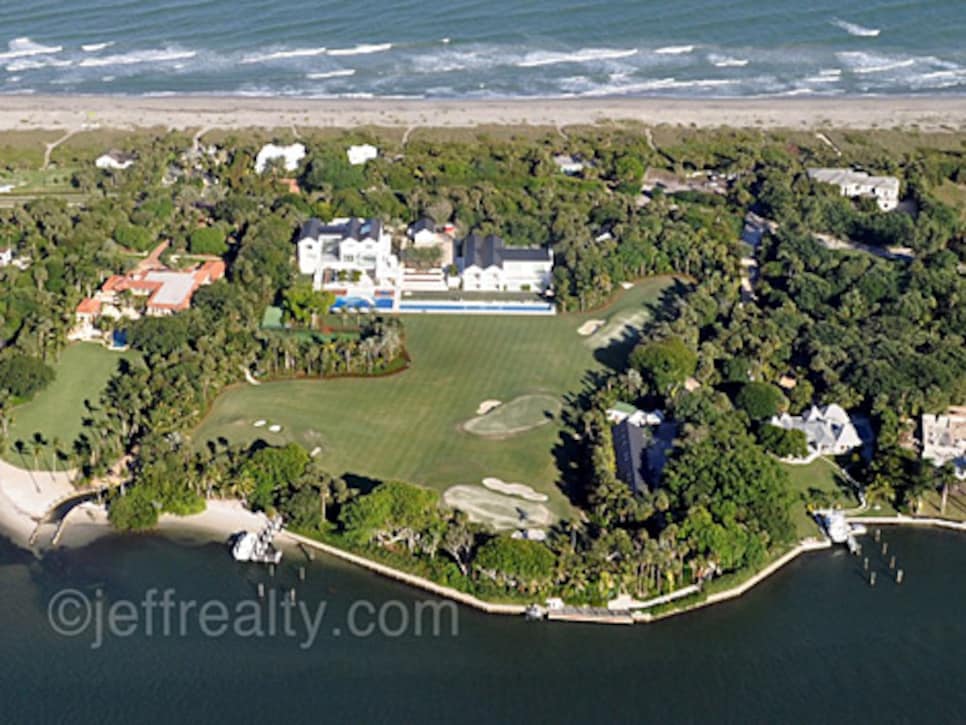 Realtors Jeff and Cary Lichtenstein have provided an exclusive look at Tiger Woods' new digs on Jupiter Island, Fla. As Cary, an avid player and course rater has pointed out, Woods has room to hit full drivers at one end of the complex, and will have four different greens to which he can hit mid- and short-irons, and practice his short game. Lichtenstein also noted that Woods set up the course so he can practice shots accounting for different types of winds.
We insist on nothing less for our own backyard golf courses.