News
Reports: Tiger Woods nude pics have golfer, former girlfriend threatening legal action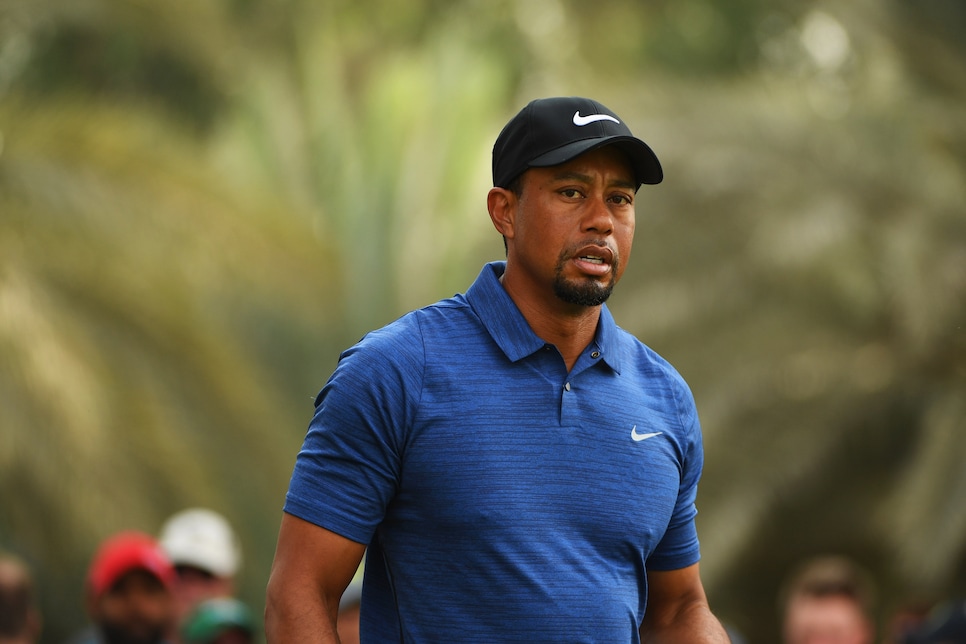 Tiger Woods and ex-girlfriend Lindsey Vonn are contemplating legal action against a tabloid website after the publication released nude photos of the former couple, according to multiple reports.
Vonn, an Olympic skier who dated Woods for three years, was a victim of a phone hack, which is believed to be the conduit for how the site obtained the pictures.
"It is an outrageous and despicable invasion of privacy for anyone to steal and illegally publish private intimate photos," a spokesperson for Vonn said to People.
Woods' lawyer, Michael Holtz, has threatened to sue the site if the photos aren't removed, according to multiple reports. When contacted by Golf Digest, Woods' agent, Mark Steinberg, referred to this as a personal matter and that he and the golfer had no comment.
This is the latest incident in a forgettable summer for Woods, who was arrested in May for driving under the influence.
"As I previously said, I received professional help to manage my medications," Woods said in a recent statement. "Recently, I had been trying on my own to treat my back pain and a sleep disorder, including insomnia, but I realize now it was a mistake to do this without medical assistance."
The 14-time major winner remains sidelined from golf as he recovers from his fourth back surgery.
—Additional reporting from Tim Rosaforte