Hard Goodbyes
The Tim Tebow tight end experiment is dead, long live the Tim Tebow tight end experiment
On Tuesday morning, one game into 2021 NFL preseason, the Tim Tebow tight end saga in Jacksonville came to it's inevitable end. It lasted longer than many expected and ended just as many imagined it would, with Tebow lovers and haters clashing on Twitter following the former Heisman winner's poor showing against the Browns on Saturday. When the Jaguars' 85-man roster cut came down a little over 48 hours later, Tebow announced that he was one of the casualties.
But as Tebow himself would tell you, it's not the end result that matters, it's the memories we made along the way. So join us as we look back on three unforgettable months of Tim Tebow, tight end.
The journey began at Jaguars minicamp back in May...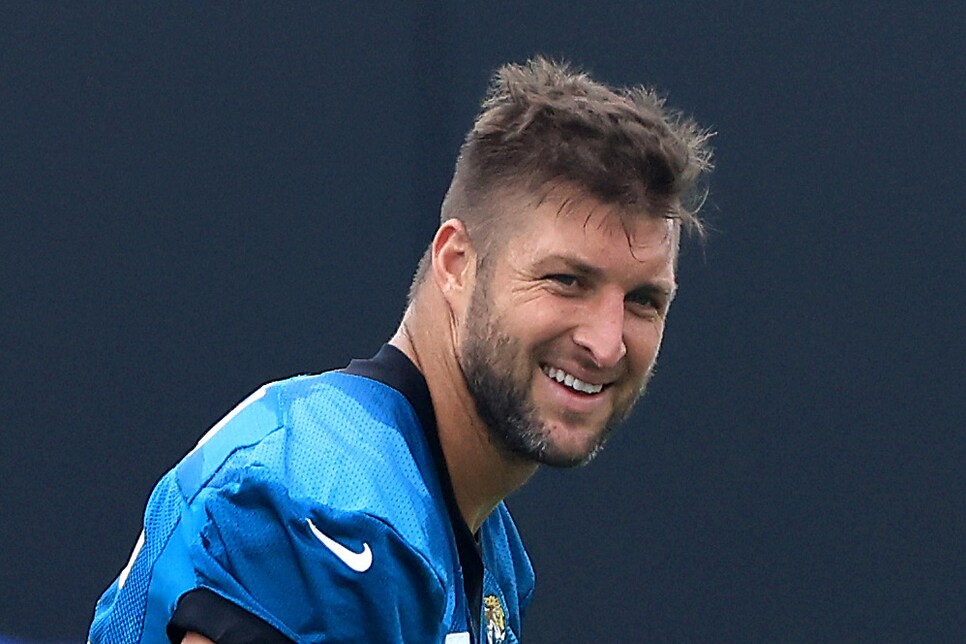 But unfortunately it was all downhill from there, culminating in viral infamy instead of glory, as has become the Tim Tebow way ... post college, at least.
Love him or hate him, we can all agree that's tough to watch. You can't keep a good man down, though, so we're sure Tebow will be back on his feet in no time. In fact, we hear the Mets could really use a bat ...