News
Tiger Woods' Washington D.C.-area PGA Tour event can't find a sponsor, won't be played at Congressional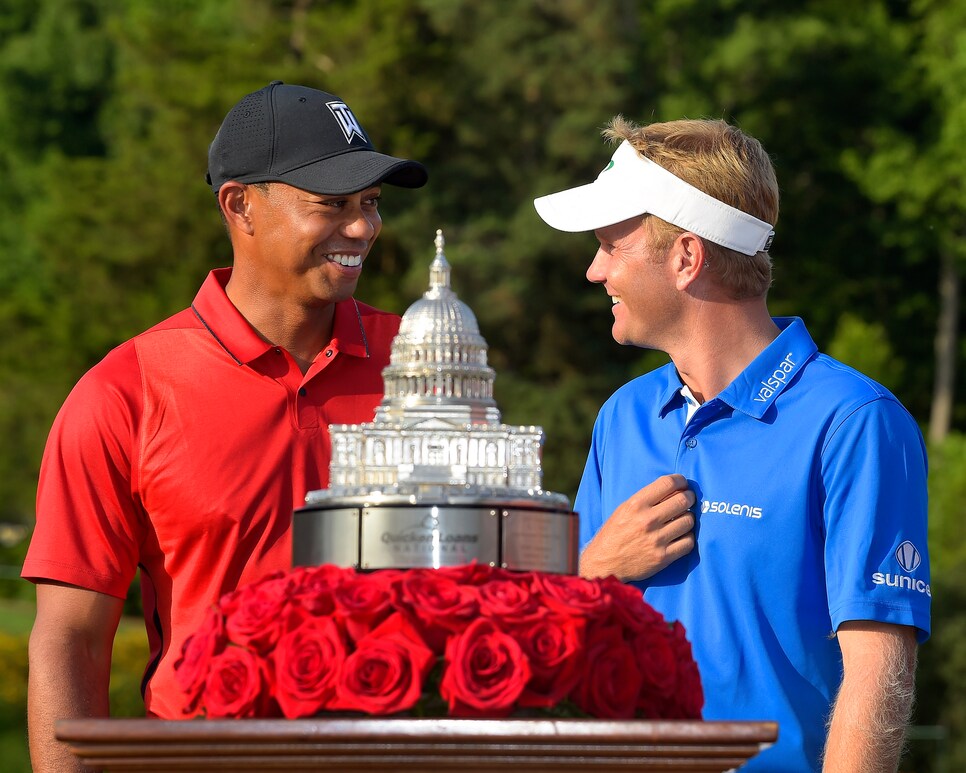 Tiger Woods' Washington D.C.-area PGA Tour event won't be played at Congressional Country Club next year as planned. Now, it's a matter of whether the tournament that's in search of a title sponsor will be played at all.
As first reported by CSN Mid Atlantic's JP Finlay, the PGA Tour has terminated its contract with the Bethesda, Md., course—news that was shared with members through a letter from club president Richard Sullivan, Jr.
"The Tiger Woods Foundation currently has no title sponsor for their PGA Tour golf tournament," Sullivan wrote. "Because of that circumstance, the PGA Tour has exercised its right to terminate our facilities agreement with them for 2018 and 2020, while they seek a title sponsor for The National."
"Without a sponsor, the event would be a significant drain on [the Tiger Woods Foundation] resources, instead of a source of funds," the letter went on to say.
The Tiger Woods Foundation also runs the Hero World Challenge and the Genesis Open. Quicken Loans sponsored the event—the Quicken Loans National—for the past four years, but that deal ran out this year.
Congressional, which has been the tournament's venue seven times since the inaugural event in 2007, was scheduled to host the annual PGA Tour stop in 2018 and 2020, with 2019's location up in the air. It was last played at Congressional in 2016 when Woods presented Billy Hurley III with the trophy.
Woods won the event at Congressional in 2009 and 2012. Kyle Stanley won this year's event at TPC Potomac at Avenel Farm.
UPDATE: Golf Digest contributing editor John Feinstein said the following about the situation on SXM PGA Tour Radio on Monday afternoon:
"I don't think corporations are lining up to make a deal with Tiger Woods right now. He's damaged goods."
"PGA Tour golf is probably gone from Washington for a long time," Feinstein added.
You can listen to Feinstein's full comments here: