News
Tiger Woods will begin his latest "comeback" at the Presidents Cup, says Steve Stricker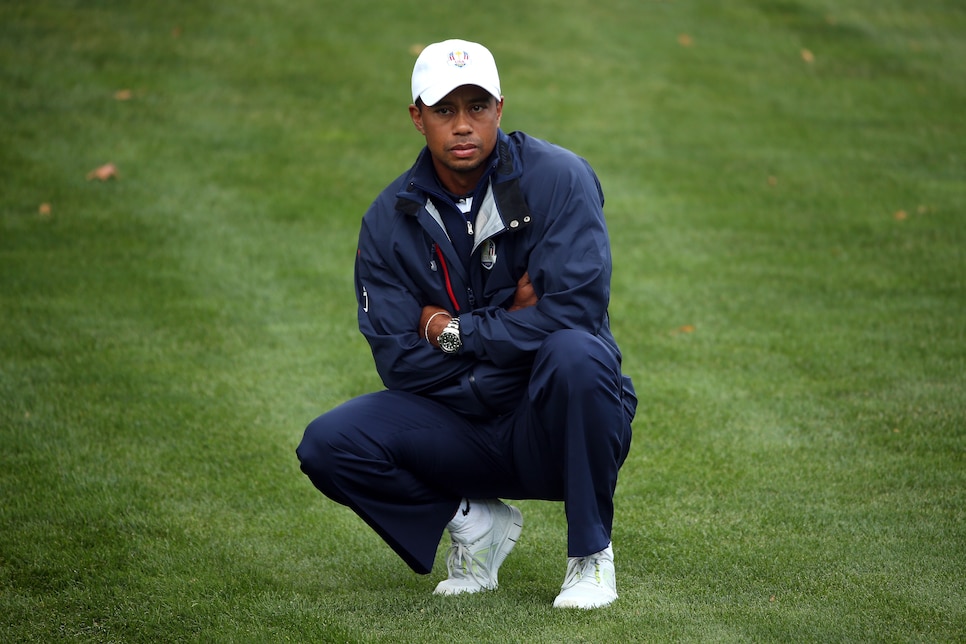 Tiger Woods has made headlines for a variety of things not related to golf the past few months, but that will change in September, says friend Steve Stricker. On Thursday, the Presidents Cup captain told Golf Channel that the 14-time major champ will be at Liberty National for the biennial event as an assistant captain. And even though that still leaves golf fans with no idea of when Woods will actually play again, Stricker sees this as a positive start to his latest comeback.
"It will be good to have him there. Guys are looking forward to it and I know he's looking forward to it as well," Stricker told Golf Channel after shooting an opening 74 at the Northern Trust. "He wants to get back in the mix, and I know he's itching to get back out here, and this will be a first step for him."
Woods was one of Davis Love III's vice captains during last year's Ryder Cup at Hazeltine National, where he seemed to really get into the role. That was backed up by Stricker saying in January that Woods was already calling him with ideas for the Presidents Cup. How that excitement translates to Woods' return as a player remains to be seen, but in the meantime, at least we're talking about Tiger in terms of golf.