For He's A Jolly Good Fellow...
This thread of ridiculous Tiger Woods stats is the perfect way to celebrate the Big Cat's birthday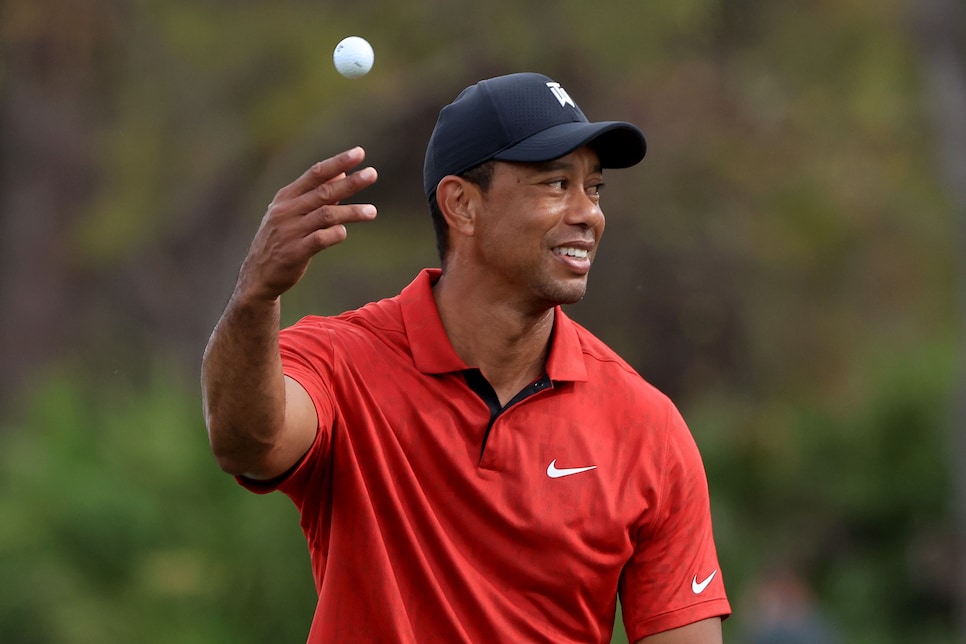 Today is December 30th. You know what that means. No, New Year's Eve eve isn't a holiday now. It's Tiger Woods' birthday; the day the universe decided to grace this tiny speck of dust in the sky with the greatest golfer it has ever seen. This year, Woods turns 46. He's no spring chicken anymore, and 2021 in particular came with its own unique set of ups and downs, but there's still plenty of cause to celebrate. So join us as we ring in another year of Tiger with this super-thread of his most ridiculous, barely believable stats over the years. What were you expecting? Cake?
Excellent work by Justin Ray. We commend you for your service, sir. That European Tour DP World Tour anecdote is particularly hilarious, but each defies logic in its own unique way. Here's hoping by the time the Tiger clock strikes 47 next December, that he's added one or two more milestones to the list.