The Loop
This Tiger Woods story involving great white sharks is amazing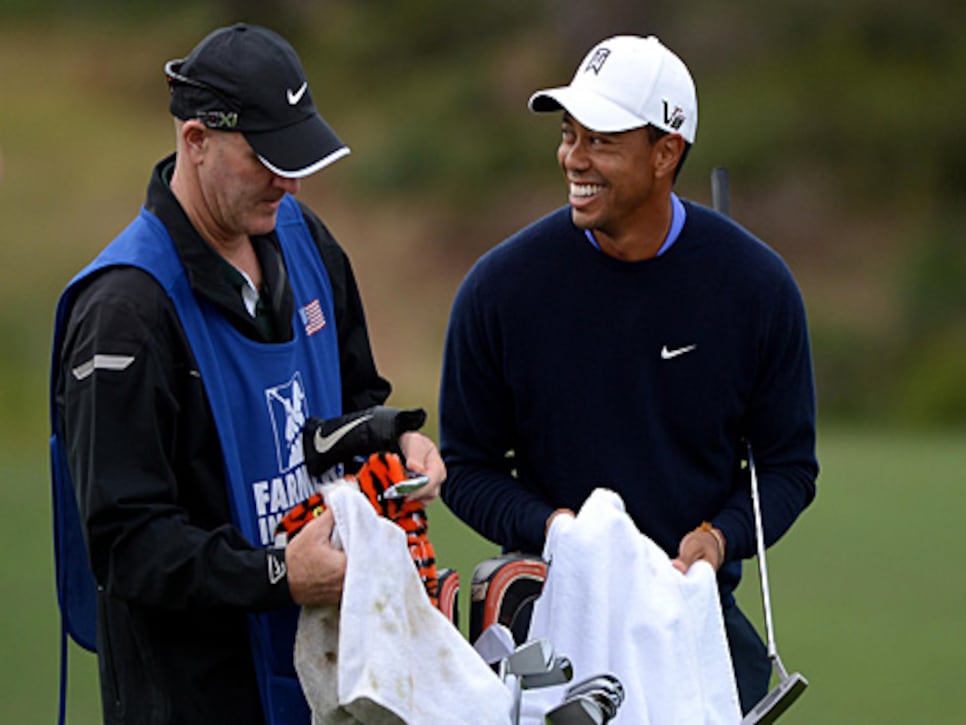 Tiger Woods' intimidation factor was often considered a big part of why he won so often. But how did Woods achieve that powerful aura? Well, it helped that he wasn't scared of the big moment -- or big, dangerous fish.
A new Sports Illustrated cover story on Tiger Woods by Alan Shipnuck features anecdotes about the 14-time major champ from a variety of sources across a variety of time periods. You should read the entire story, which tries to answer the question of what's gone wrong for Tiger in recent years, but one of those stories from Woods' prime stood out.
Woods and then girlfriend Elin Nordegren went out on a boat off the coast of South Africa with Charles Howell III and his wife before the 2003 Presidents Cup. Woods had hoped to go cage diving among great white sharks, but wound up making an even riskier excursion on his own. From Shipnuck's story:
"We chummed the water for seven or eight hours, but there's not a shark to be seen," Howell recalls. "Tiger is bored out of his mind. He's wearing a wet suit to dive into the cage in case any sharks come, and suddenly he just jumps into open water. He's decided to swim over to the island and get up close to the seals. The guys on the boat are going nuts, shouting for Tiger to come back, but he just keeps swimming, through all the chum. The seals start hopping around and hollering like they do. Tiger is having a great time. After what seems like an eternity, he swims back and casually gets on the boat." Howell pauses for a moment, lost in the story. "He's just different from normal people," he adds. "Completely fearless."
So Woods wasn't afraid of potentially being eaten alive by one of Jaws' friends? Yeah, we could see how holding a lead at a major championship wouldn't seem that daunting then.