The Loop
This is by far the most mind-blowing Tiger Woods stat you didn't know existed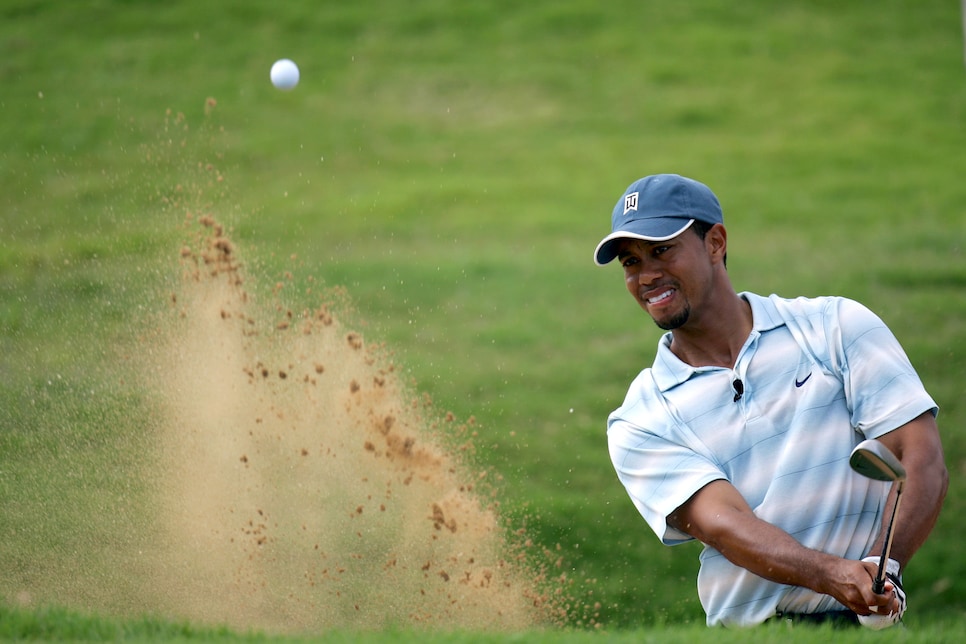 Is that headline a bit much? When the discussion is about mind-blowing Tiger Woods stats, there are a number that could be in the conversation for top-billing. In December of 2015, when Woods turned 40, we did a list of seven of our favorites, and each is more mind-blowing than the last. So, again, it's tough to designate only one of them as the MOST mind-blowing.
But we're going to go ahead and do just that with the one you're about to see, which was pointed out by GOLFTV's Director of Social Media Jamie Kennedy. Kennedy was responding to a tweet from ESPN SEC Network studio anchor Peter Burns, who posed this question on Wednesday morning:
Folks, this is how you gain maximum #engagement. Naturally, the responses are flying in. Some of my favorites - Oakland A's outfielder Khris Davis had a batting average of .247 in four straight seasons, Stan Musial had 1,815 hits at home and 1,815 on the road, Andre The Giant drank 119 beers in one sitting, Eli Manning won two Super Bowl MVPs, etc.
But this Tiger Woods stat from Kennedy wins. Cancel the favorite random sports stat competition, it's over. Insert Vince Carter GIF:
Welp, here's the thing - it is true that Woods only holed out once in the 2005 PGA Tour season, which put him literally dead effing last on tour, which is mind-blowing on its own. But it's unlikely that that once was one of the most iconic shots in golf history. Here's a screengrab from someone who goes by @MidwesternGator on Twitter:
As you can see, it says he holed out only once, but notice the disclaimer at the bottom, which states that shots from the fringe do not count, nor do ones not measured by laser. Back in the ancient days of 2005, the Masters was still far away from embracing analytics, so it's not likely that that "one" hole out from Woods was the Masters chip given it was not measured. Plus, this came from the fringe:
In case you're wondering, yes I came to this realization as I was writing this and it became too late to turn back. I will say, it's still mind-blowing he holed out only once in 2005, a season in which he won six times and ranked fourth on tour in strokes-gained: approach. It's not like his iron game was off, though his short game was (128th in SG: around the green that year). Still, we're talking about peak Tiger, a guy who could hole out from off the green with the best of them, and he did it just once. That's golf, as they say. And now we need to figure it what that one hole out was....
Frank Lickliter and Andrew Magee led the tour in hole-outs that season with 18 each. LOL.