News
Tiger Woods leaves L.A. hospital, returns home to South Florida to continue recovery from car accident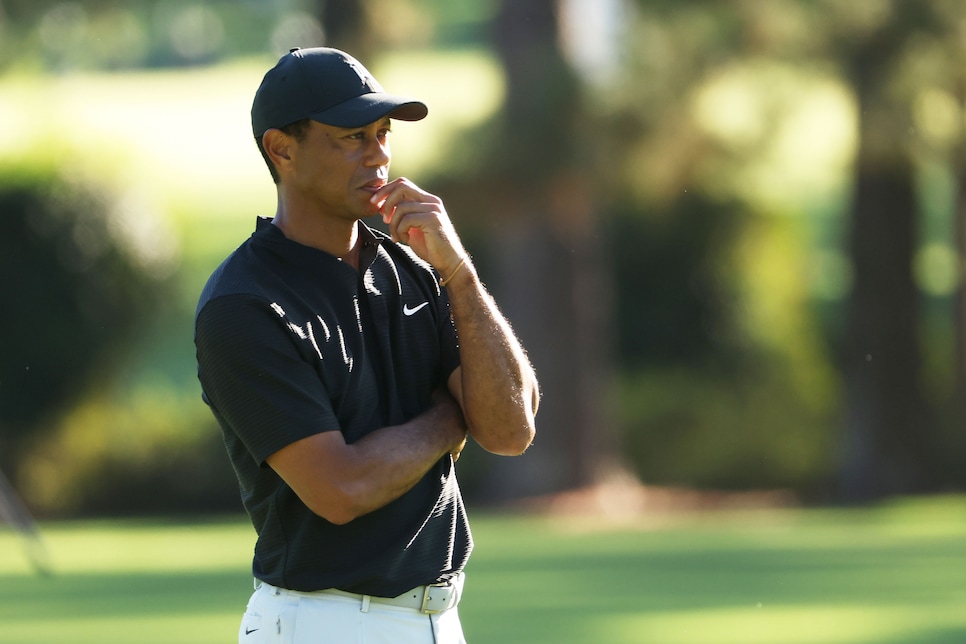 Tiger Woods has returned to his South Florida home to continue his recovery from leg injuries suffered in a single-car accident outside Los Angeles on Feb. 23.
"Happy to report that I am back home and continuing my recovery. I am so grateful for the outpouring of support and encouragement that I have received over the past few weeks," Woods said in a statement. "Thank you to the incredible surgeons, doctors, nurses and staff at Harbor-UCLA Medical Center and Cedars-Sinai Medical Center. You have all taken such great care of me and I cannot thank you enough.
"I will be recovering at home and working on getting stronger every day."
After initially being treated for his injuries at Harbor-UCLA Medical Center, the closest Level 1 trauma center to the site of the accident, Woods was subsequently transferred on Feb. 26 to Cedars-Sinai Medical Center in Los Angeles to undergo "follow-up" procedures on his right leg.
The 15-time major champion and 82-time PGA Tour winner suffered comminuted open fractures to both the tibia and fibula bones in his right leg after he lost control of the vehicle he was driving on a windy stretch of road in Ranchos Palos Verdes, Calif. He had a rod inserted into the tibia to stabilize the fractures, as well as screws and pins inserted into his foot and ankle. Additionally, trauma to the muscle and soft-tissue of the leg required a surgical release of the covering of the muscles to relieve pressure due to swelling.
Woods was in California after hosting the Genesis Invitational at Riviera, and he was scheduled to participate in a GolfTV/Golf Digest shoot at Rolling Hills Country Club the morning of the crash.
The accident took place in close proximity to the golf course at roughly 7:12 a.m. local time., when Woods' car crossed onto the wrong side of the road before tumbling onto a hillside. According to an affidavit provided to the Los Angeles Sheriff Department, a bystander found Woods unconscious after the incident, but Sheriff Department personnel said Woods was lucid and calm when they arrived on the scene.
There has been no indication that Woods was impaired while operating the vehicle. The Sheriff Department has executed a search warrant to retrieve data from the "black box" in the Genesis GV80 Woods was driving, with the goal of obtaining additional detail into what exactly happened before the accident.
It was the fifth operation Woods had on his back and the first since a spinal fusion in 2017. He has also had four procedures on his left knee.