Perspective
'Oh God, what now?': Tiger Woods' car crash adds a cruel twist to an unreal saga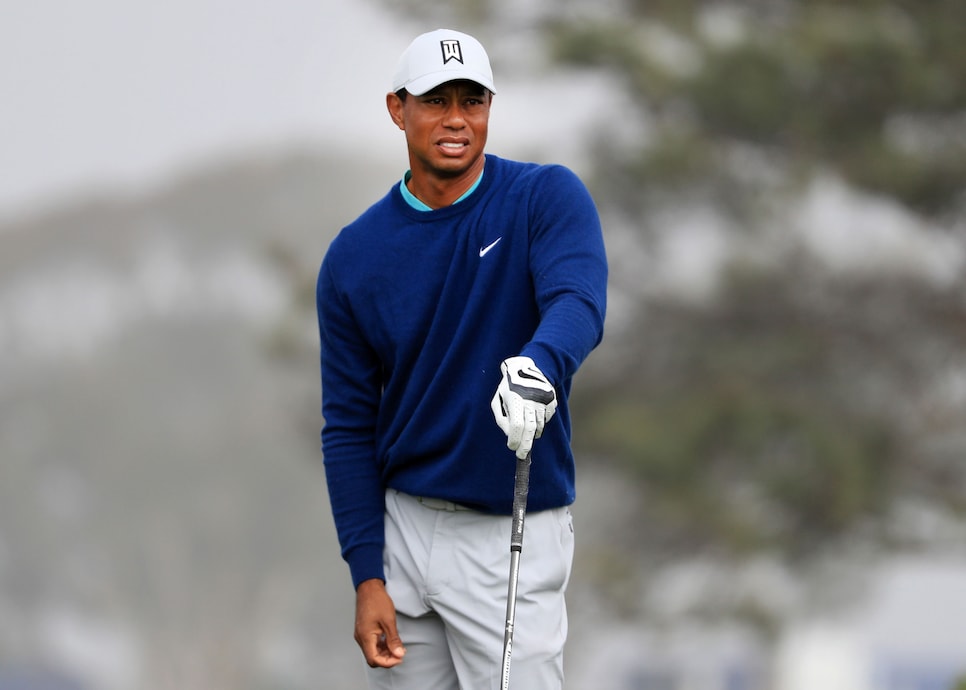 Photo By: Sean M. Haffey/Getty Images
I walk into the house, early afternoon, the TV still on a channel usually reporting politics, and I hear, "Breaking news. Golf pro Tiger Woods …" and I think, Oh, God, what now?
It's a one-car rollover accident. I see Tiger's car. It seems to have rolled up a long, rocky, barren hill. At what speed, by what turn of fate, does the car wind up on its side with its front end crumpled? Rushed to a hospital. Injuries "moderate to critical, or moderate to severe." Surgery on Tiger's legs.
And now? A one-car rollover up a rocky hill. Legs busted up, probably crushed against the engine wall. An airbag and seat belt are helpless to protect a man's bad back against the forces of a car cartwheeling downhill.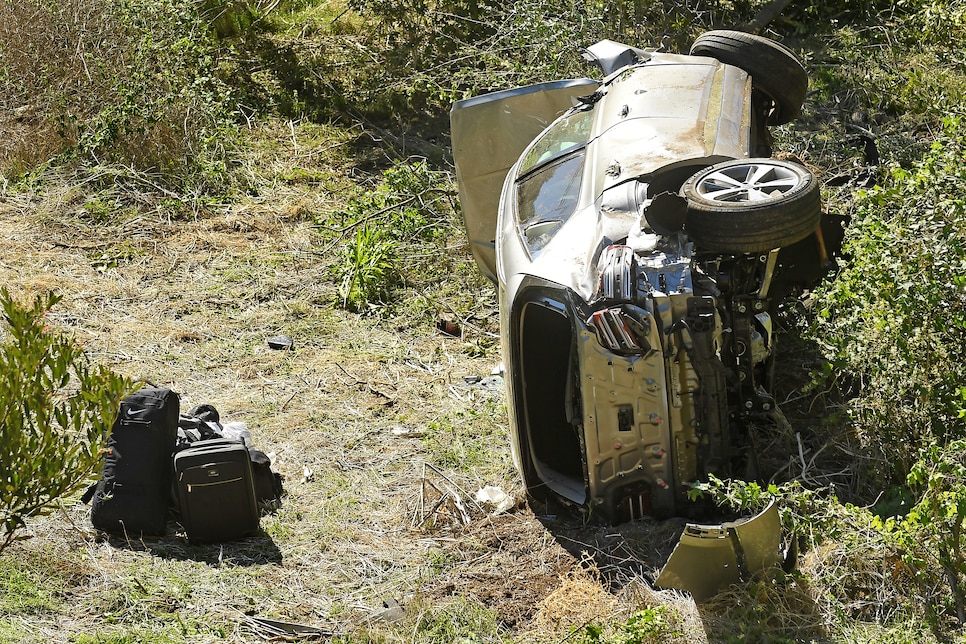 Tiger, Tiger. He won his 15th major in April two years ago, winning the Masters. It was his first victory in a major in 11 years. It came after a divorce, after the surgeries, after the revelation of extramarital affairs. It was a victory so implausible that only he dared imagine it possible. Even those critical of Tiger the man stood in tribute to Tiger the golfer, and the kindest of his critics saw in him, after that Masters, suggestions that he wanted to be a better guy.
Only three months ago there he was with his small son, Charlie, Charlie a mini-Tiger, Charlie with Tiger's DNA in a long, sweet swing, father and son playing together in a tournament on national television. Now, if you're Tiger Woods, maybe you shouldn't expose your 11-year-old son to the expectations the public will pile on him. It is, after all, what Tiger's dad did to him and look what happened. But there is also this. Maybe, if you're Tiger Woods trying to be a good man, you decide it's worth the daddy-dearest risk in an effort to be the best father you know how to be.
Maybe, too, this is one of those times to remember a line by the novelist J.M. Barrie: "Be kinder than necessary because everyone you meet is fighting some kind of battle." A battle we may know nothing about. We knew nothing about Tiger and women. We knew nothing about his failing marriage. We knew his life had come apart in battles lost and won and lost again.
Again, Oh, God, what now? Again, trouble. This time, trouble of a kind that Tiger the golfer is unlikely to overcome and that Tiger the man will need help to overcome. I thought again, as in other times of Tiger's pain, of the costs that come with gifts of extraordinary talent. More than once, Tiger showed us he was the greatest golfer who ever lived. He was 19, not yet a major champion, when veteran pro Mark O'Meara said, "The kid hits shots no one has ever hit before."
I think of William Blake's poem, "The Tiger."
Tiger, tiger, burning bright
In the forests of the night,
Could frame thy fearful symmetry?
Only later did we see the cost of Tiger's immortal gifts. No one gets everything.