News
Tiger Woods pleads guilty to reckless driving, will enter pre-trial diversion program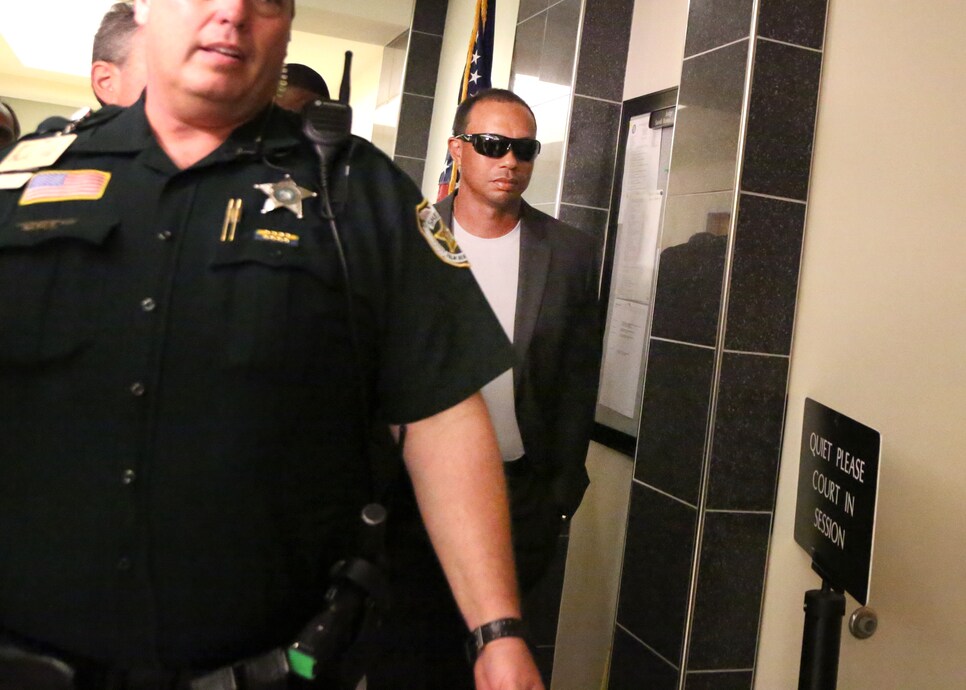 The news surrounding Tiger Woods of late has been mostly positive, as he continues to update the golf world on his progress in making a return to the PGA Tour. On Friday, the latest update on his situation had little to do with his potential comeback, as Woods plead guilty to a charge of reckless driving during a hearing in a Palm Beach County, Florida courthouse.
The 14-time major champion agreed to enter a pre-trial diversion program, which requires him to attend a DUI school, a DUI workshop, pay a $250 fine, and complete 50 hours of community service. If he completes the program, the state will drop the DUI charge to the lesser, reckless driving charge.
Woods was arrested in May for driving under the influence after police found him passed out inside his Mercedes at 2:03 a.m. on Memorial Day, 15 miles from his home in Jupiter, Florida. A toxicology report revealed that he had five drugs in his system, including Vicodin and Xanax, which he told officers he was taking to cope with a fourth back surgery he underwent the previous month. No alcohol was found in his system, something Woods stated soon after the incident.
There has been no word on when he will make a possible return. Woods last played in February in Dubai, withdrawing due to back spasms.