News
Tiger Woods made his first hole-in-one in 20 years in a round with Fred Couples over Thanksgiving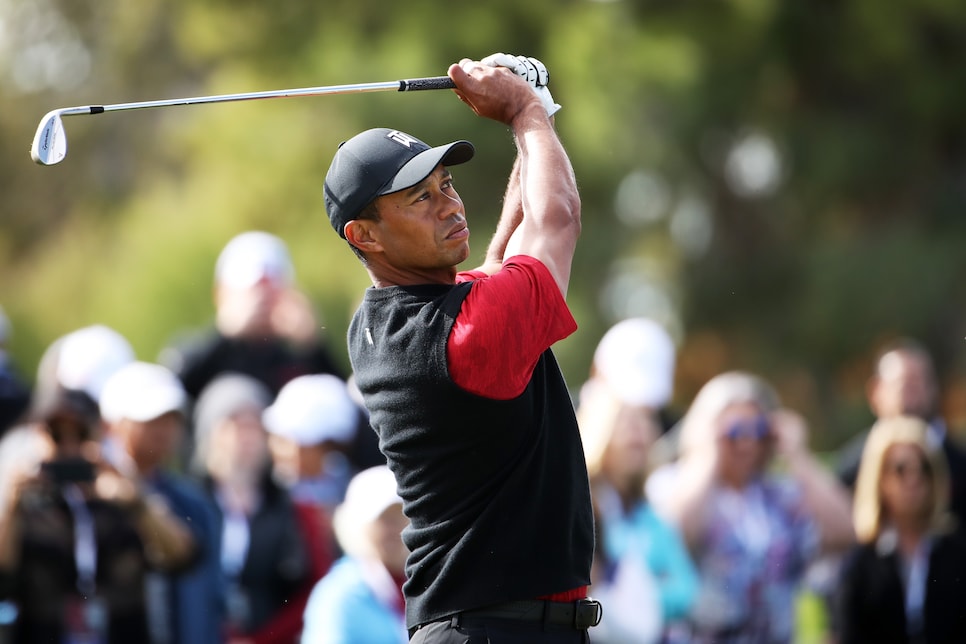 Tiger Woods' game failed to produce fireworks in his match with Phil Mickelson at Shadow Creek, showing the rust one would expect from a soon-to-be 43-year-old who hasn't played inside the ropes in two months. However, according to the 14-time major winner, the real show happened before the match began.
Speaking to ESPN's Bob Harig at this week's Hero World Challenge, Woods relayed that he made his first hole-in-one in 20 years during a practice round with Fred Couples.
"Some of the best years of my career and I never made one,'' Woods told Harig.
Woods recorded the ace at the par-3 second hole at the Madison Club in La Quinta, Cali., hitting a 5-iron from 210 yards. Along with Couples, Tiger's son Charlie was on hand for the pre-Thanksgiving trek. (Also of note: Mav McNealy broke the Madison Club course record that afternoon after shaking Woods' hand on the driving range.)
That two-decade gap is somewhat astounding, given Woods has been the statistically-best iron player in golf during that span. Conversely, Woods said it was his 20th-career ace. Not a particularly paltry total.