News
This staggering stat shows just how good of an iron player Tiger Woods is — and always has been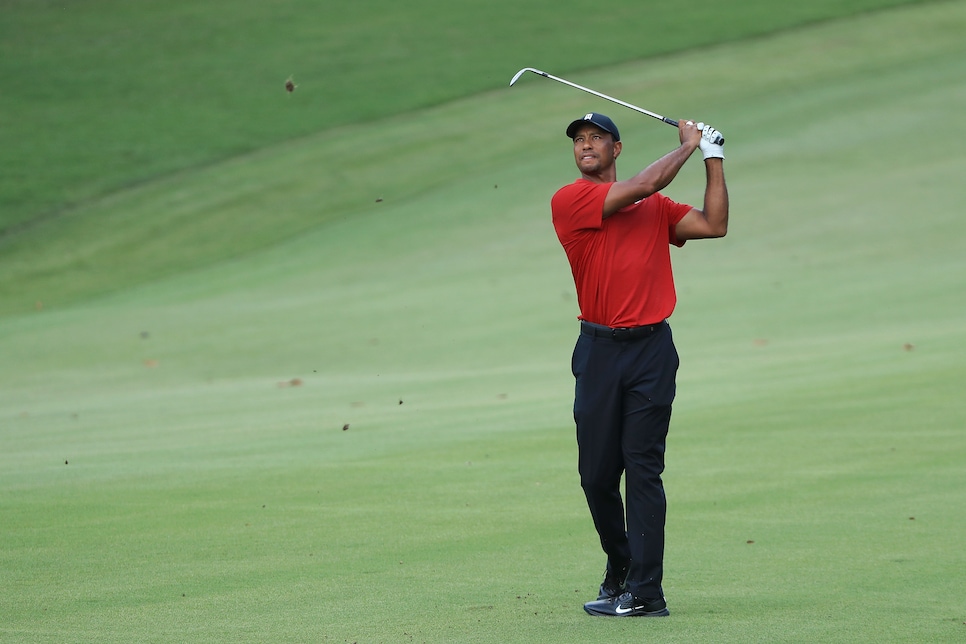 Before Tiger Woods reestablished himself as a PGA Tour winner on Sunday, he'd already reclaimed his throne as the game's best iron player. Coming into the Tour Championship, Tiger led the tour in strokes gained/approach-the-green, and his performance at East Lake didn't do anything to change that. Woods will end the season at No. 1 in that metric at .938, meaning that he averages picking up nearly a full shot on the rest of the field during each round.
Of course, Woods leading the tour in any stat is a surprise considering how far he's come in the past year. But if he were to regain his peak form in any category, it makes sense that it's this one.
As you can probably imagine, Tiger's iron play has always been a huge part of his success. And nothing proves that more than this staggering stat from the PGA Tour's Sean Martin:
The stat goes back to 2006, when Woods, then working with Hank Haney, won eight times, including the Open Championship and PGA Championship. But it also spans two other swing coaches and now this current reboot in which Woods hasn't been working officially with any teacher. Put simply, the guy is pretty good when he's got an iron in his hands.
Actually, at East Lake, Woods was "only" 14th in this stat at .289, and he ranked higher in strokes gained/around-the-green (ninth), stokes gained/off-the-tee (sixth), and strokes gained/putting (second), while finishing first in strokes gained: total. In other words, a typical week of iron play by Woods would have netted an even wider margin of victory in what was already a wire-to-wire to win. Just something else for his opponents to think about heading into next season.