The Loop
Tiger Woods drops the mic, an underdog makes history, and a parking lot sucker punch
Welcome to another edition of The Grind, where the only royal wedding we care about is whenever Dustin Johnson and Paulina Gretzky finally tie the knot. The (former) World No. 1 golfer marrying the heiress to the Gretzky throne tops the sixth in line to England's crown marrying an actress most famous for her role in a USA show. And Windsor Castle has historic charm, but give me House Gretzky (or is it Wayne Manor) — the one the hockey legend just bought back — as a wedding venue any day. It's got great golf course views. Plus, the upkeep is a lot more manageable.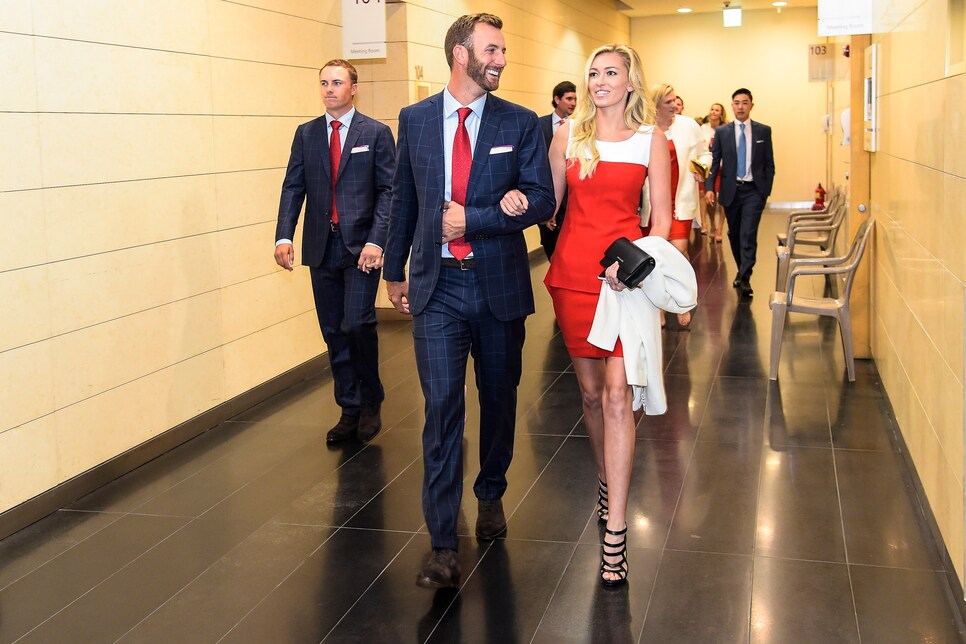 But while we wait for golf's most famous couple to set a big day that will probably cost Wayne less than the $45 million dropped on Harry and Meghan's nuptials, there's plenty else to discuss. Let's get to it.
Aaron Wise: Just a couple weeks removed from an impressive runner-up at Quail Hollow, Wise tamed Trinity Forest for his first PGA Tour title. The 21-year-old bombs it, stays cool under pressure, and even picked up his mom from the airport the night before. What a sweetheart.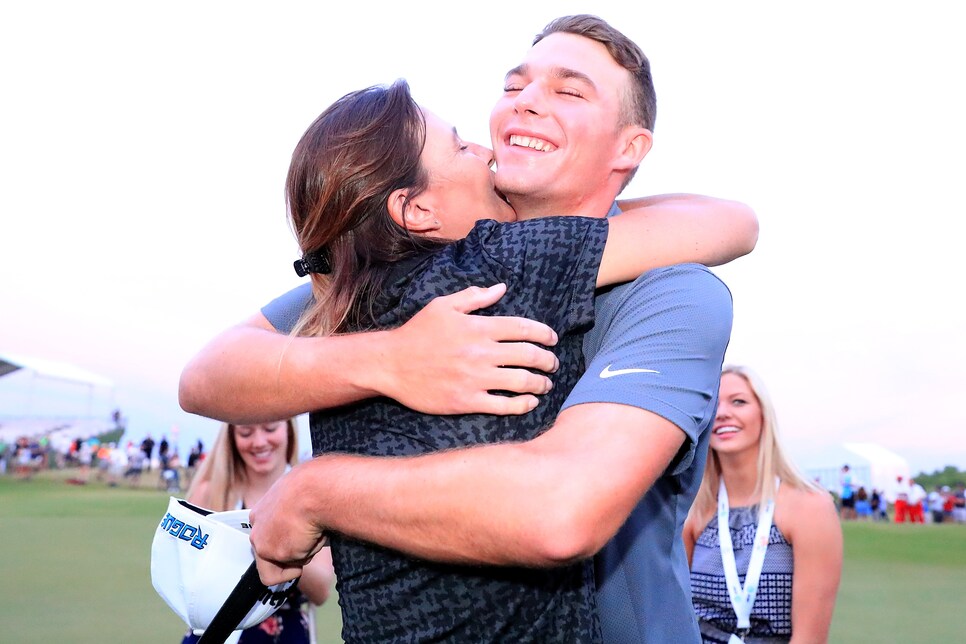 The sky seems like the limit for this kid, but keep in mind that thriving on the PGA Tour is tough. So tough, in fact, another recent NCAA champ, John Peterson, is about to quit the game before turning 30. Aaron Wise could very well be a budding superstar, but let's let him enjoy his quick success before we saddle him with expectations by calling him the next Rory McIlroy.
Trinity Forest: I learned more about golf architecture last week than I had in my entire life, and it all revolves around one word: ANGLES. If you ever want to impress your friends with your golf course knowledge, just talk about angles and how a hole is great if it makes you think about said angles and not so great if it doesn't provide ample angles. But seriously, Trinity Forest was a nice change of pace and seems like a great course. With great angles. I don't want all the architecture gurus coming after me with their pitchforks plows.
And he made a bit of world ranking history in the process:
Now a man who has made one PGA Tour start in his entire career will likely earn his tour card for next season. Pretty cool.
Miguel Angel Jimenez: The Mechanic finally won an elusive major title, taking the Regions Tradition by three shots over a trio of players. Considering this 54-year-old can still hang with the young guns on the European Tour, I'm amazed it's his first senior major. But boy, did he do it in style with this swashbuckling celebration:
And how about this claret jug-esque trophy?
The Rioja was flowing out of that thing Sunday night.
Jordan Spieth's putting: It's been a struggle on the greens all season for Spieth (he ranks 190th on the PGA Tour in strokes gaine/putting), but this miss from about 10 inches was particularly gruesome:
It's also a reminder that us non-pros pick up way, WAY too many putts.
Florida Mid-Am finish: The Sunshine State is known for its bizarre stories, and apparently, that includes what happens on its golf courses. Or golf course parking lots. Golden conceded an all-square championship match after filing a police report claiming his opponent's caddie sucker punched him during a weather delay. It also sounds like Golden called an absurd penalty on the caddie during the match. Just to clarify, we don't condone either of these things.
Oregon high school DQs: Another weird story from the amateur ranks involves a group of 12 high school golfers who were disqualified from the state tournament after learning they'd played from the wrong tee on a par 3. The kids went by the scorecard instead of a marker and reportedly got confirmation from a volunteer working the tournament. Tough break. Fortunately, no punches were thrown, though.
The PGA Tour leaves a new venue and heads back to a classic one, Colonial Country Club, for the Fort Worth Invitational. How refreshing to see a tournament these days that hasn't sold out for a sponsor! Oh, wait. It couldn't get a sponsor and it will be called the Charles Schwab something or other next year? Never mind. . .
Random tournament fact: Jordan Spieth has finished in the top two in each of that past three seasons. And that's without players giving him putts.
RANDOM PROP BETS OF THE WEEK
— Wesley Bryan will win the Fort Worth Invitational: 250-to-1 odds (Actual odds)
— Pre-season line for the Las Vegas Golden Knights to win the Stanley Cup: 500-to-1 odds
— Phil Mickelson has a piece of that action: LOCK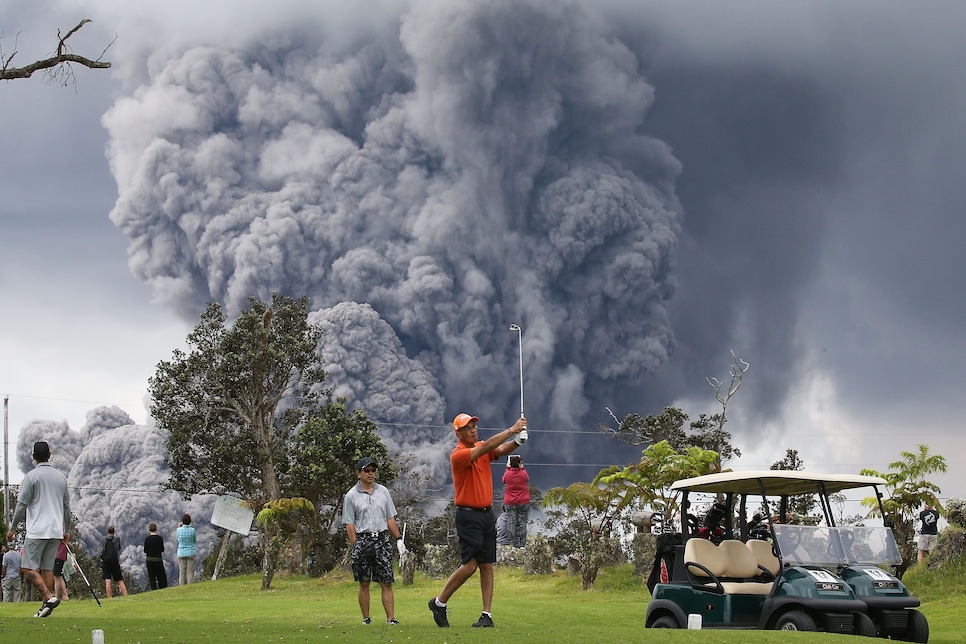 Playing golf with a volcano erupting in your backswing? That's dedication right there.
VIRAL VIDEO OF THE WEEK (ON-COURSE DIVISION)
Tiger Woods decided to challenge World Long Drive competitor Troy Mullins to a long drive contest at his annual Tiger Jam, smoked one, walked away, and even gave a drop-the-mic reaction:
Tiger Woods is feeling good, people. And getting my back fused just keeps getting more tempting.
VIRAL VIDEO(S) OF THE WEEK (KIDS DIVISION)
Poor kid. And poor Ben. He takes bad things happening to his Aussie golfers hard. Speaking of taking things hard, though, how about this dad?
I've got a lot to look forward to getting my daughter into golf!
THIS WEEK IN PGA TOUR PROS-WAGS PUBLIC DISPLAYS OF AFFECTION
Or "sort of" PDA. We're not really sure what happened here with Aaron Wise and his girlfriend. . .
And how about Danny Lee? It seems like just yesterday everyone was concerned with finding him a girlfriend and now he's married with a baby on the way?!
RIDICULOUS STAT OF THE WEEK
Adam Scott's streak of playing in 67 consecutive majors is in danger of coming to an end after he barely missed cracking the top 60 in the Official World Golf Ranking. That's the second-best current mark after Sergio Garcia's 75, but we're pretty sure neither is ever going to match Jack Nicklaus' record of 146! That's nearly four decades in a row of playing in golf's four biggest tournaments. Unreal.
"I think it's best said under the lesson 'if you don't have anything nice to say, don't say anything at all.'" -- Matt Kuchar on Trinity Forest. Clearly, Kuchar doesn't have the proper appreciation of ANGLES.
Ariya Jutanugarn won at Kingsmill by birdieing the 18th hole twice in a playoff. Well done, Ariya. Having played that hole myself, that is no small feat. . . . Congrats to Wake Forest's Jennifer Kupcho for winning the NCAA individual title a year after letting it slip away. Go Deacs. . . . Congrats as well to 93-year-old Ben Bender for making his first hole-in-one in what he says will be the last round of his life. And yes, even without an ace to my name, I am genuinely happy for this old guy. I'm not a monster. . . . And finally, it's that time of year again: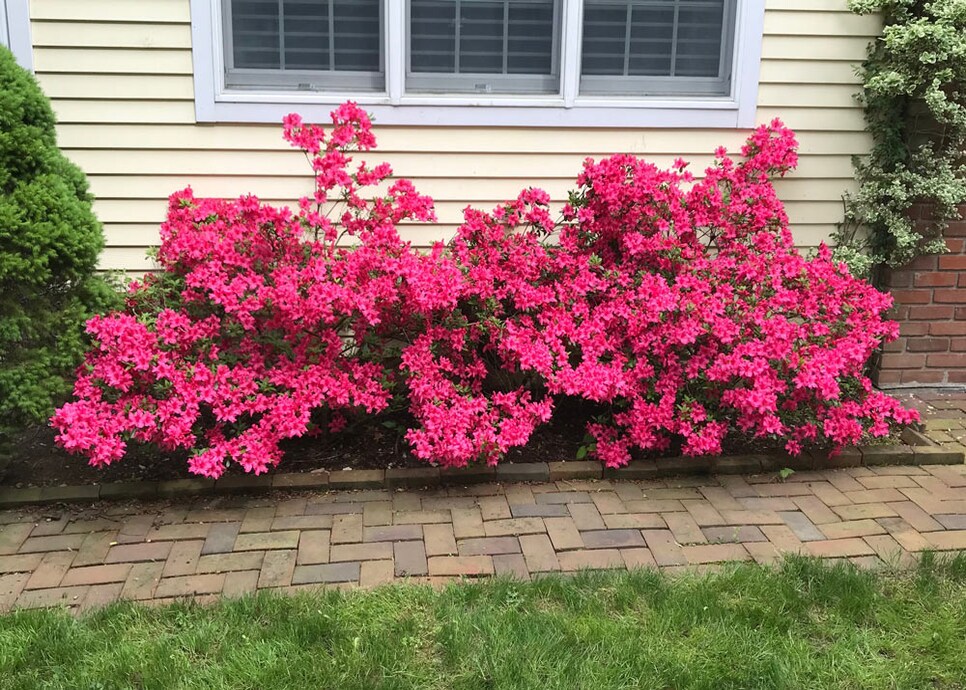 Is that Augusta National? Nope, it's my backyard. And to whomever planted these, thank you. I literally do nothing and they come back better than ever each spring. Miracle.
RANDOM QUESTIONS TO PONDER
Why does the rest of my yard look so bad?
Will I have to wait until I'm 93 for an ace?
Will I (gulp) make it to 93?