News
We have a winner for unlikeliest Web.com Tour (or any other tour) champion of 2018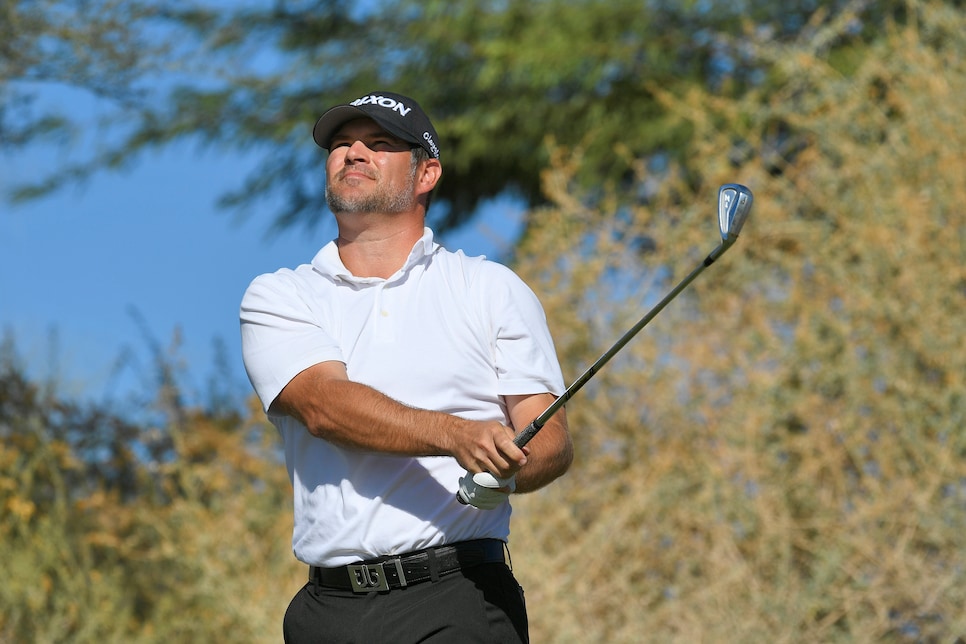 Professional golfers don't surrender their dreams easily, even when evidence suggests they should. But on Sunday, outside Greenville, S.C., Michael Arnaud showed why.
Arnaud, a resident of Covington, La., won the Web.com Tour's BMW Charity Pro-Am by five strokes to become what must be the unlikeliest winner of an event an a PGA Tour-sanctioned tour this year. In the process, he has positioned himself to earn PGA Tour membership next season.
Even to call Arnaud a journeyman is a stretch. He is 36 and had played only one Web.com Tour event this year prior to the BMW, shooting 81 and 75 and missing the cut. He has played only one PGA Tour event ever, missing the cut in the Valero Texas Open in 2011.
He has played mostly on the obscure APT Tour, where players pay a $985 entry fee per tournament. In four APT Tour events this year, he has earned $8,494.
Oh, and he was the last man in the field, getting a start in the BMW only when Kent Bulle withdrew on Wednesday. "Have a great week," Bulle tweeted to Arnaud on Wednesday.
He complied. After opening with a 69 at the Cliffs Valley, Arnaud was nine under par through seven holes at the Thornblade Club in the second round, flirting with 59 and settling for an 11-under-par 60. He followed with a 65 at Furman University G.C. on Saturday, then closed with a 63 at the Thornblade on Sunday to win going away.
"I've had so many people telling me to keep grinding, keep grinding," he said. "They knew I had the talent to make it out there. My wife just tells me to keep working at it. And that's what I've done. And finally the fruits of my labor have just paid off.
"Wednesday morning, I got up not knowing if I was going to play and hoping I made the right decision to come here. Fate was on my side. Last man in the field and now I'm the first man on top of the leader board at the end of the week."
He earned $126,000 for the victory, nearly equaling the $130,358 he earned in 48 prior Web.com Tour starts between 2009 and 2017. More importantly, he moves from last (with $0) to 13th on the Web.com Tour money list.
The top 25 at the end of the regular season earn PGA Tour cards. Last year, the 25th player on the money list, Roberto Diaz, earned $157,823. Arnaud, now fully exempt on the tour, has 16 events left to secure one of the 25 PGA Tour cards.
The dream, until now durable, if nothing else, is alive and well.