The Loop
Vegas sports books will take a historic beating if the Golden Knights win Stanley Cup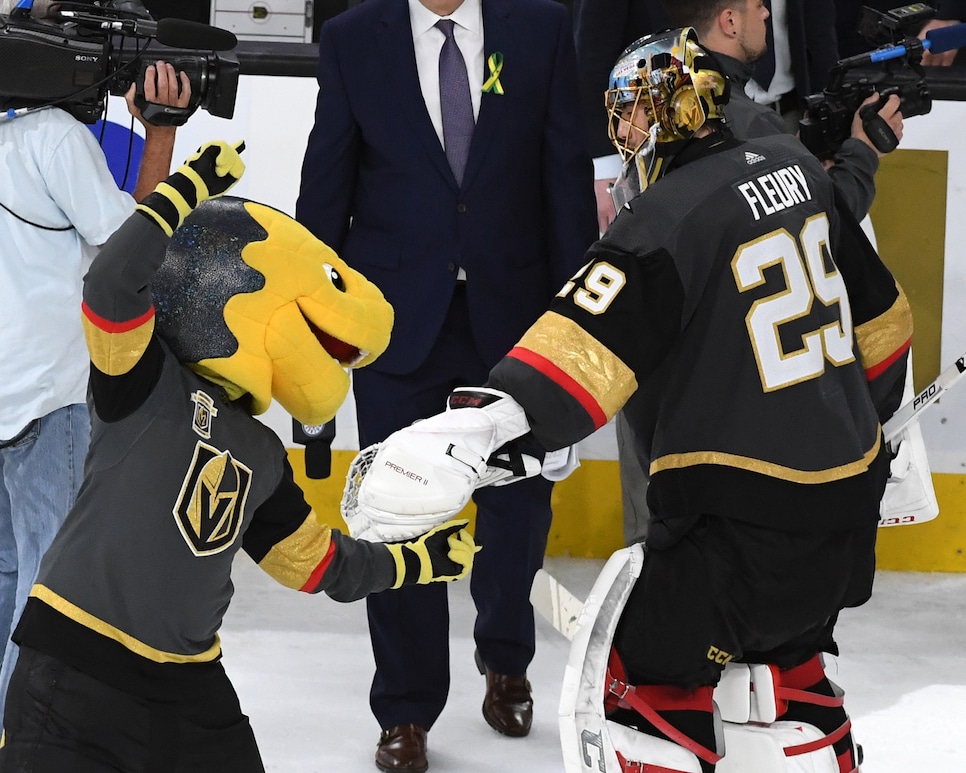 Strange things are happening in Las Vegas these days. While one sports book isn't taking any bets on the Houston Rockets, all the others are on the brink of a historic beating because they took too many bets on the Golden Knights.
The NHL expansion team's unforeseen foray to the Stanley Cup Finals could prove rather costly to casinos that offered wagers on the expansion team winning a title in its first season. Westgate Las Vegas Superbook alone is on the hook for 13 tickets at 500-to-1 odds. And it also booked a $400 bet at 300/1, which would net a $120,000 payout.
Considering no previous NHL expansion team had ever even finished with a .500 record in its first season, it didn't seem to matter what odds the Golden Knights were given at the start of the season. But thanks to new rules for the expansion draft and some savvy moves by general manager George McPhee, Las Vegas had one of the best records during the regular season -- and the team of castaways has played even better in the playoffs.
Fans of the team plunked down bets in droves, some simply because they wanted a keepsake from the inaugural season. But they'll gladly turn those tickets in for big bucks, if the team can win one more series (The Tampa Bay Lightning lead the Washington Capitals 3-2 in the Eastern Conference Finals).
Oddsmakers, however, aren't quite as happy about this unexpected turn of events. And a recent New York Times article estimated the liability for all the futures bets -- not including all the money lost on individual Golden Knights games bet on throughout the season -- will total between $5 and $10 million. Not quite the estimated $38 million UK books lost on Leicester City's remarkable run to Premier League champs as 5,000-to-1 underdogs, but pretty significant.
But don't feel too bad for these books. Vegas hasn't had a losing month since July 2013, and Murphy guesses they'll still come out ahead in June even if the Golden Knights win the Cup. Even so, we're guessing the next time the NHL adds an expansion team, oddsmakers will be a bit more careful.