The Loop
Why one Vegas sportsbook has already paid gamblers who bet on the Warriors to reach the NBA Finals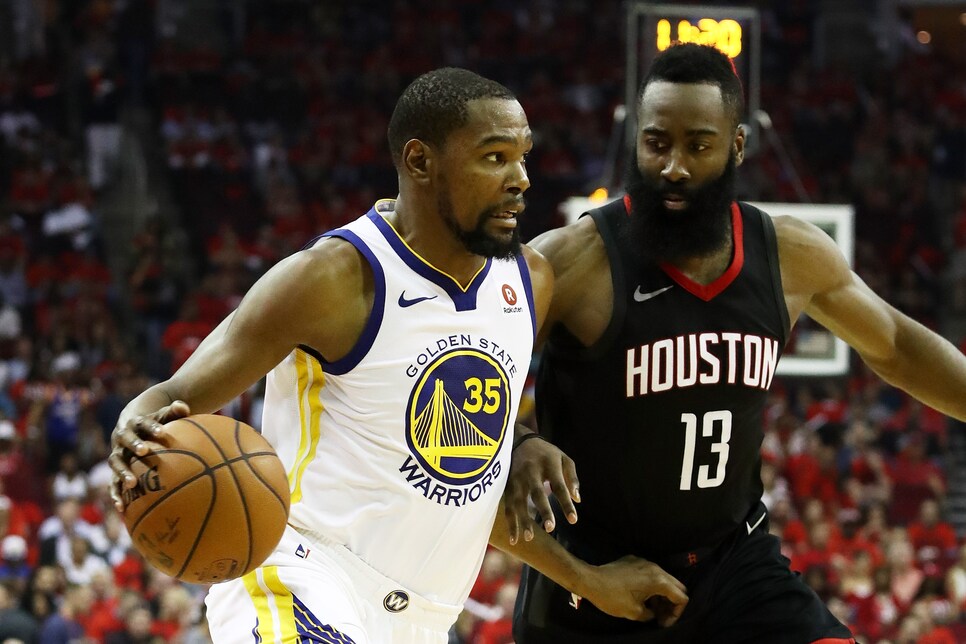 If you bet on the Warriors to reach the 2018 NBA Finals, you're probably feeling pretty good right now. But if you bet on Golden State at Las Vegas' Golden Nugget, you've already been paid even though the Western Conference Finals is far from over.
That's because Golden Nugget owner, Tilman Fertitta, is also the owner of the Houston Rockets, the last team in the Warriors way of winning the West -- and let's be honest, a second straight NBA title. Once Fertitta purchased the team for $2.2 billion in September, his casino's sportsbook "followed normal gaming procedure and halted all NBA futures bets that involved the Rockets in an effort to eliminate any concerns over conflicts of interest," according to ESPN.
Instead of normal future bets like which team will win the Western Conference or the NBA title, the Golden Nugget changed its wording and posted odds on which team will "finish best." With the Rockets removed from the list, the Warriors have already wrapped up that distinction for the Western Conference bet.
"We've already graded [the Warriors] a winner," Golden Nugget sportsbook manager Aaron Kessler said before the start of the Western Conference Finals. "Bring your ticket and you'll get paid."
That's especially great news for Rockets fans who bet on the Warriors. The top two seeds in the Western Conference will play Game 3 on Sunday night after splitting the first two contests.
The situation isn't as great, though, for the Golden Nugget. If the Rockets wind up winning, that means anyone who bet on whoever wins the East (Celtics or Cavaliers) to "finish best" in the NBA Finals will get automatically get paid as well. Plus, with the sportsbook not booking any bets on Rockets games all regular season or in the playoffs, it's missing out on a lot of extra revenue.
Not that we should feel too bad for Fertitta. The house always wins in the end. Plus, he owns a pretty darn good basketball team.