This backflip penalty kick is the biggest boss move in sports maybe ever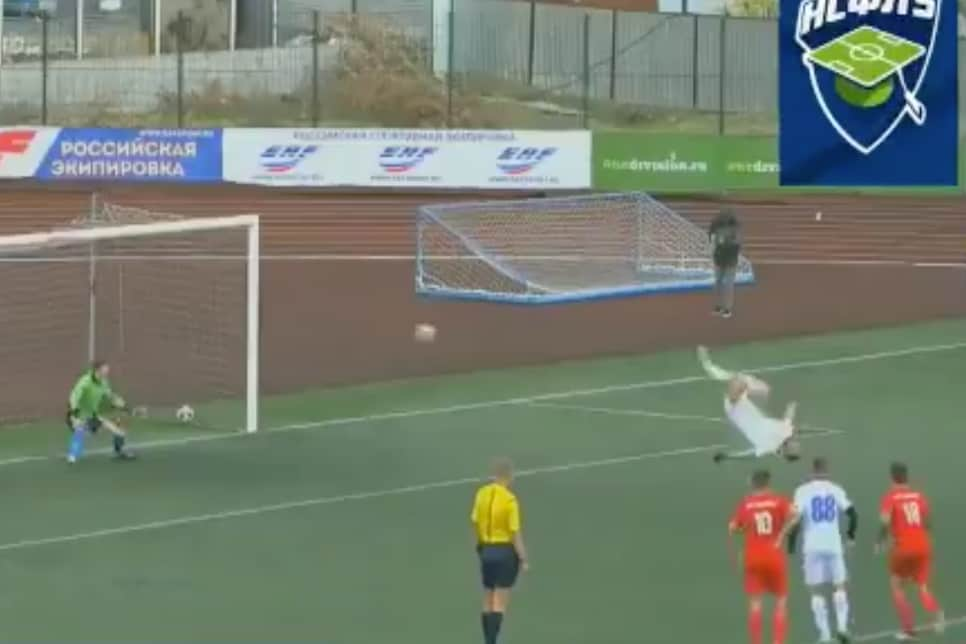 Forget Kobe and Matt Barnes. Ignore Odell. Set the the bat flips and the fist pumps and sock sharpies aside, because we think we've finally found it—the biggest, baddest, boldest, most alpha dog move in the history of organized sport, courtesy of a guy whose name you can't pronounce on a Russian Premier League team you don't care about...well, at least until now:
That player? Norik Avdalyan. That team? Rubin Kazan. Norik may not have the manicured charisma as T.O. with a pair of poms poms or the raw animal fury of 2015 ALDS Joey Bats, but to even think about trying a backflip PK in a game, let alone actually do it, let alone slam it upper 90, let alone stick the landing, is enough to make the head spin and the legs turn to Smuckers. The game was 1-0 in the 54th too. Miss that and go on to lose or draw, and you're not getting out of the manager's gulag until Christian Pulisic is doing color commentary for MLS on FS1.