The Loop
This Anthony Kim song parody is so good it might actually bring him back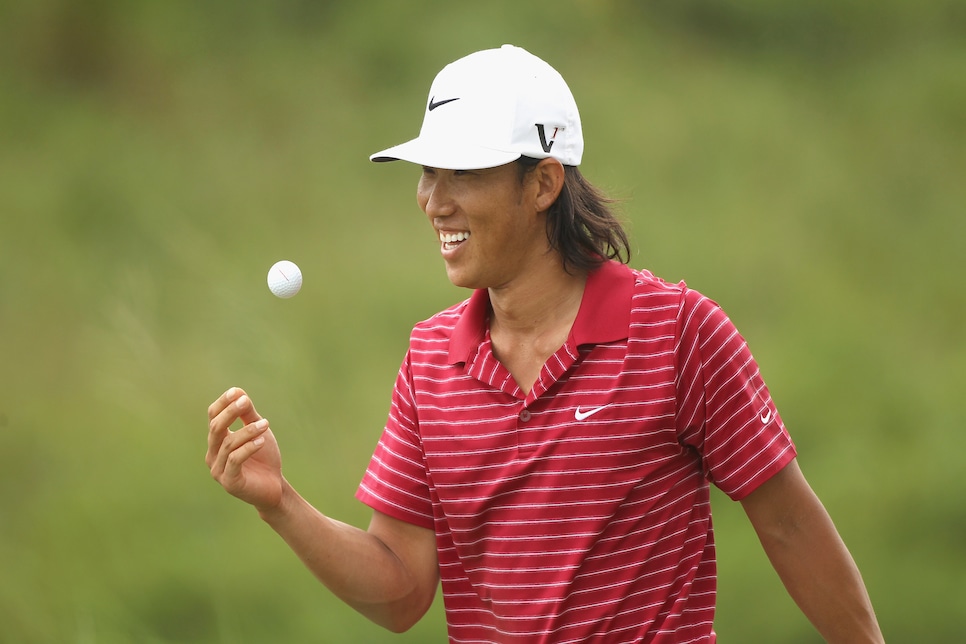 For golf fans, Anthony Kim is gone, but not forgotten. Gone from professional golf, that is. We know he's still alive because he pops up from time to time in a pet store or even on a golf course. Sadly, it's been nearly eight years since Kim last teed it up in a PGA Tour event. But if anything could bring him back (he's still only 34!), maybe it's this song.
A couple weeks ago we shared Sam Harrop's musical parody in which he took a classic REO Speedwagon song and wondered when Tony Finau will win again. It was so well done that even Tony got a kick out of it. And now, Sam has turned his attention to the MIA AK with a fantastic followup effort to Take That's "Back For Good." Enjoy:
So catchy. So moving. And yet, so funny. Again, it's tough to single out one line, but this part was outstanding:
"So what club are you in? Has Robert Allenby been? He won't remember so just come back, you know you should."
Hope you're listening, AK.