The Loop
The year in PGA Tour WAGs (2020)
Despite all the craziness of 2020, the WAGS of the PGA Tour telling the real story of the golf season remained a constant. Well, except for those few weeks when they weren't allowed out on tour. We'll get to that, as well as many happier times both on and off the course in our annual recap unlike any other—of a year unlike any other.
We should have known we were going to be in for a strange year when Ashley Perez kicked things off by showing off her and Pat's new $8,000 toilet: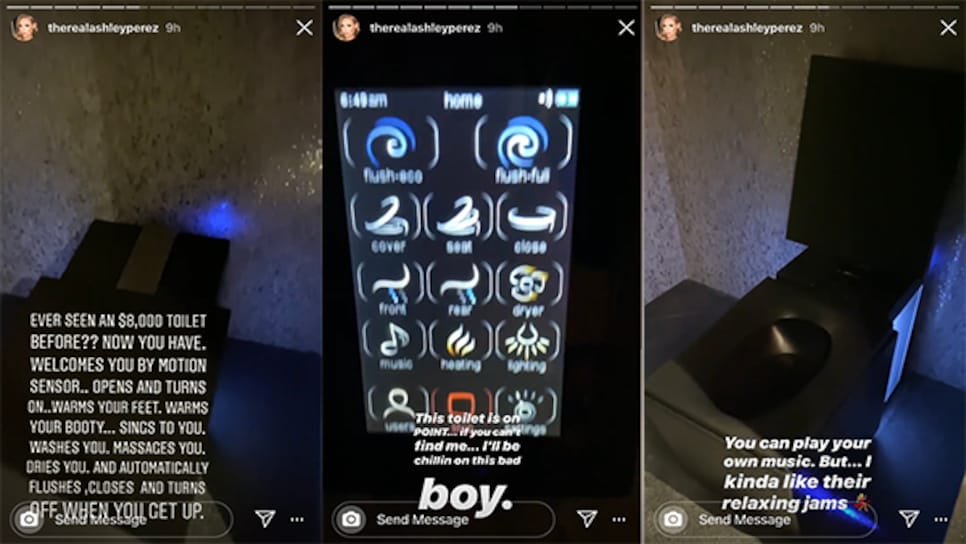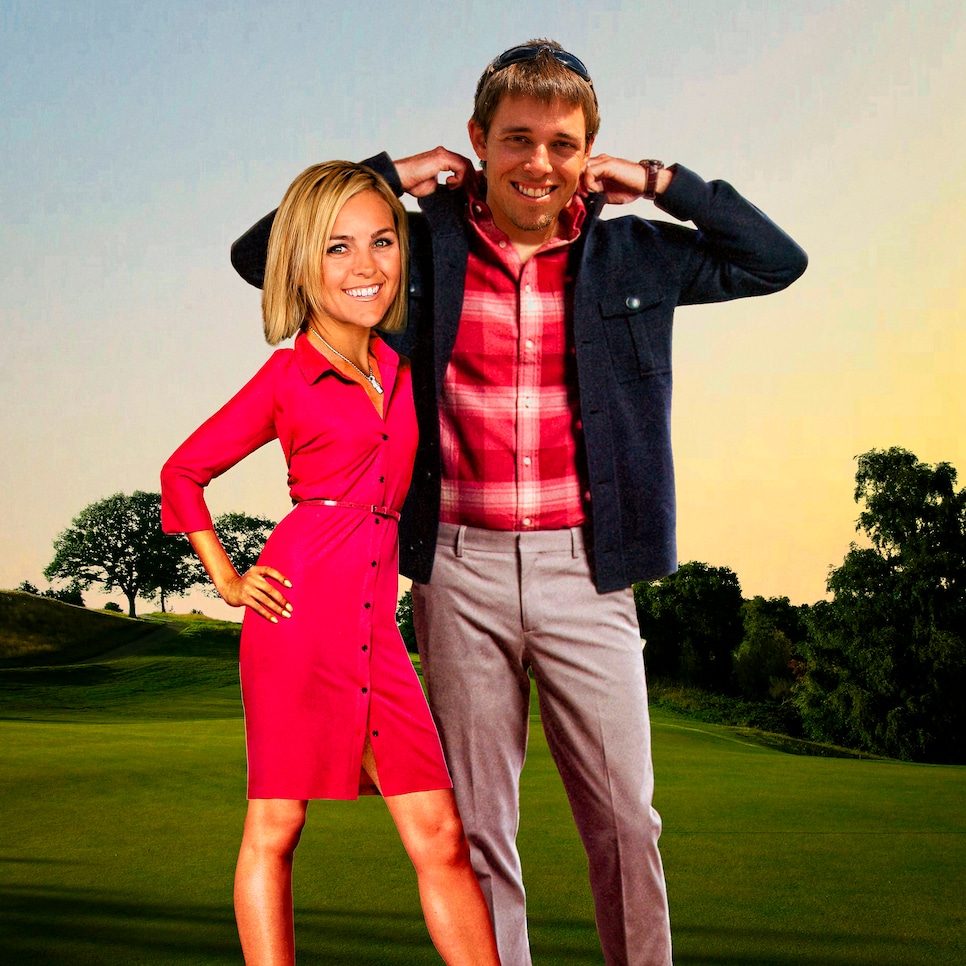 Congrats to her. And, of course, Aaron.
Allison Stokke finished fourth in that poll, and in February, she finally shared some more details of her October 2019 wedding with Rickie Fowler with VOGUE. Talk about big time. Here's a photo of the happy couple she shared on Instagram to kick off the New Year:
So while Rickie didn't win in 2020, he's doing OK for himself. Speaking of nuptials, we had a DJ-Paulina wedding sighting in March! Just not their wedding. . .
That was good timing, because shortly after, everyone was quarantining. That led to Jena Sims completely butchering Brooks Koepka's hair:
Yikes. While we're on the topic of COVID-19, sadly, WAGs weren't allowed at tournaments when the season restarted in June. But that didn't keep them from hawking pool floats:
Quarantine also allowed some to hone some not-so-hidden talents. Angela Akins showed off her juggling:
Erin Walker continued to excel in showjumping:
And Tony and Alayna Finau clearly worked on their dancing so they could eventually dominate Halloween:
WAGs were eventually allowed back at PGA Tour events beginning at the end of July. Alayna certainly made her presence known:
Collin Morikawa's maiden major title allowed golf fans to know more about his girlfriend, Katherine Zhu.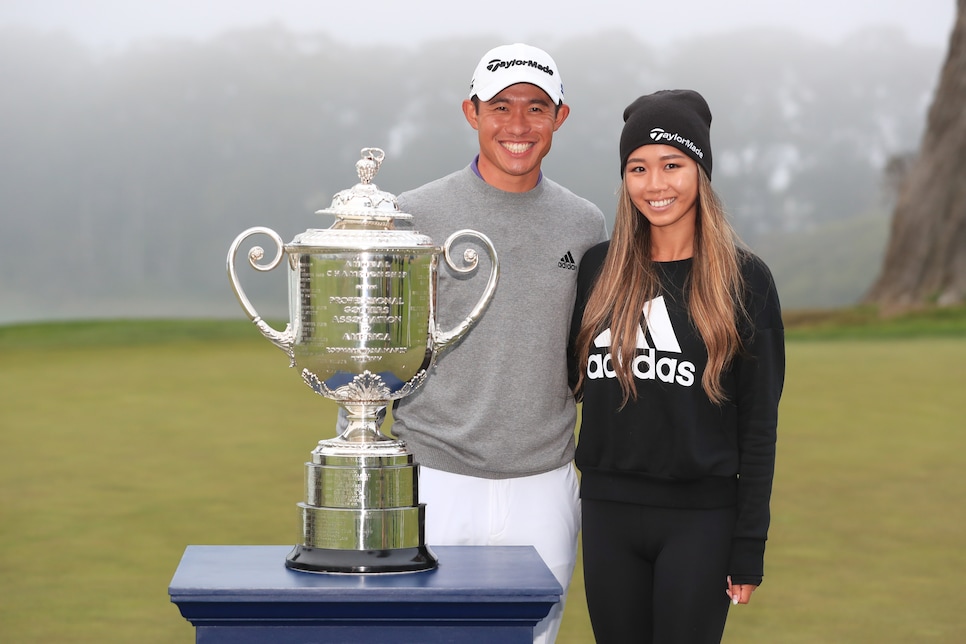 Not only was she a D-1 golfer and a first-team All-WCC selection at Pepperdine, she was also All-Academic first-team:
A significant other who you can also bounce swing ideas off? Yep, she's a keeper.
Speaking of great golfing couples, no one topped PGA Tour rookie Maverick McNealy and LPGA star Danielle Kang:
The two provided each other with support—and more importantly, snacks—during tournaments:
And while we're talking about HABs, Sophia Popov pulled off the surprise win of the year at the Women's British Open with boyfriend Max Mehles on the bag: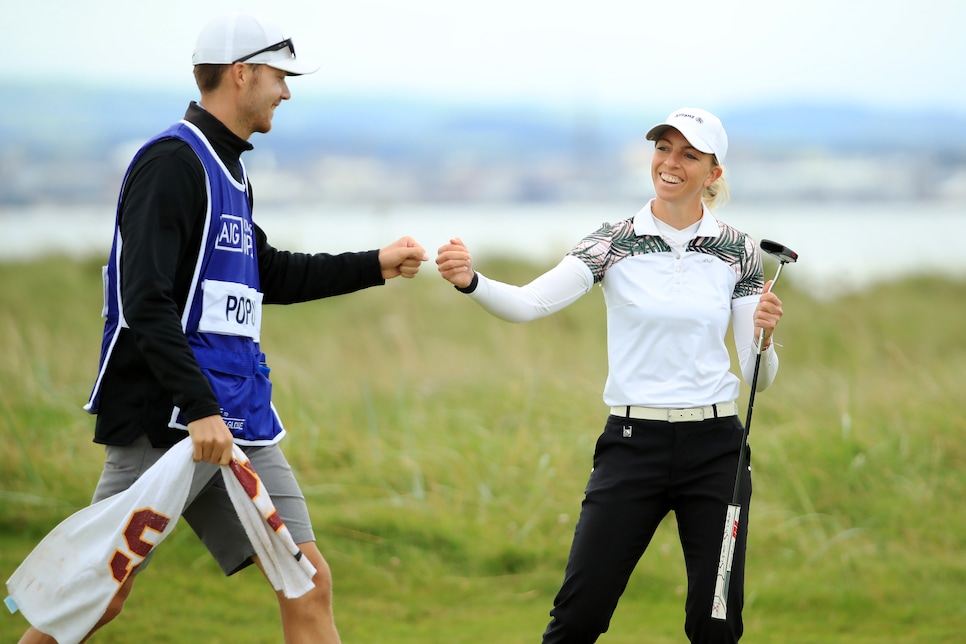 Back to the usual WAGs suspects, Brooks Koepka and Jena Sims celebrated a, um, special holiday.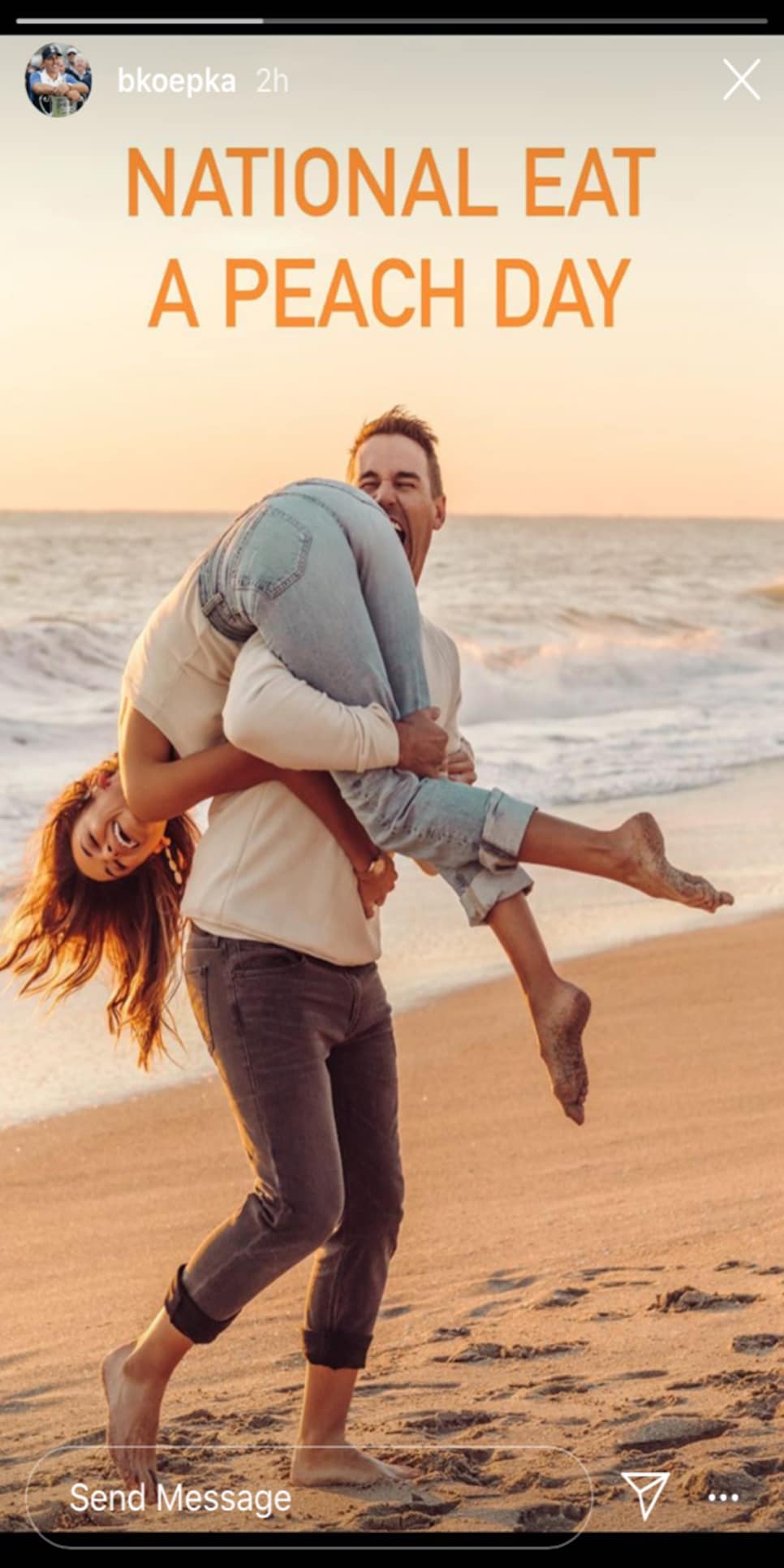 Diane Donald and the rest of the family won Halloween again, even with Luke away playing:
Paulina Gretzky made history by becoming the first WAG to run onto the 18th green at the Masters! (Oh, yeah, Dustin Johnson also made history by winning the Masters.)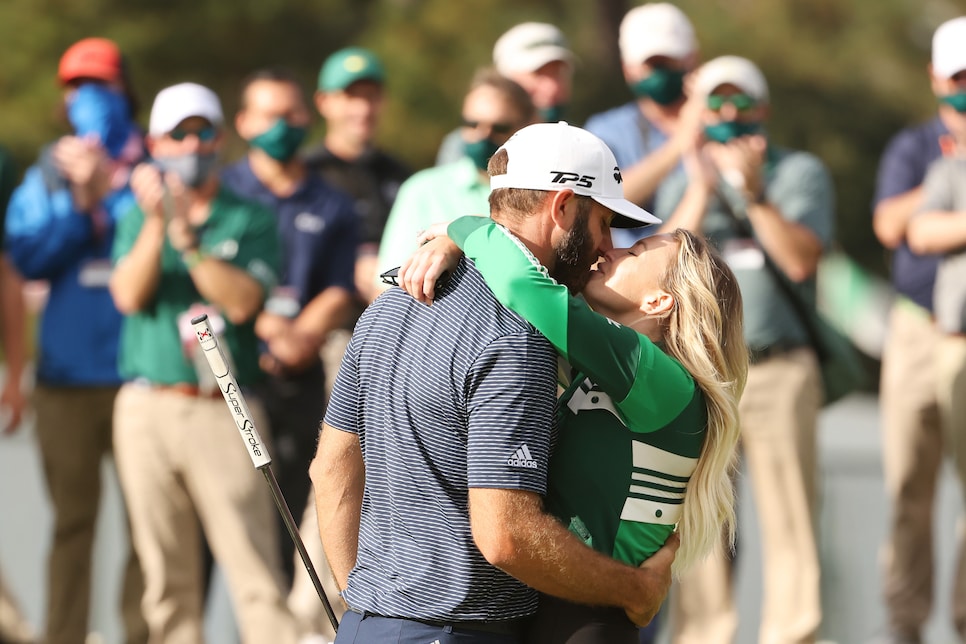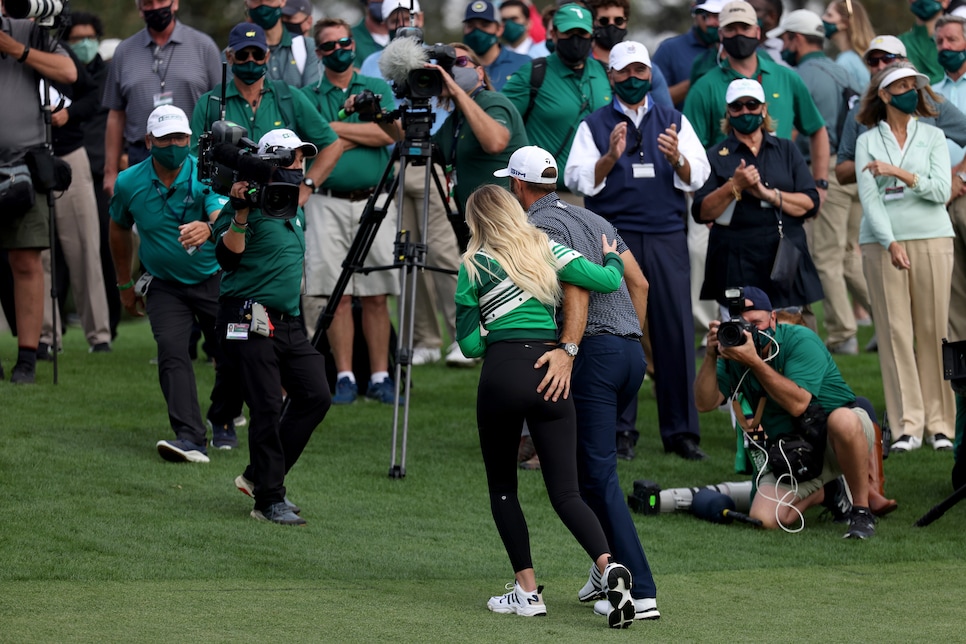 Awww. Helen Storey didn't need to run onto the 18th green in Dubai because she was already there caddying her boyfriend Lee Westwood to the European Tour's biggest prize. What a team!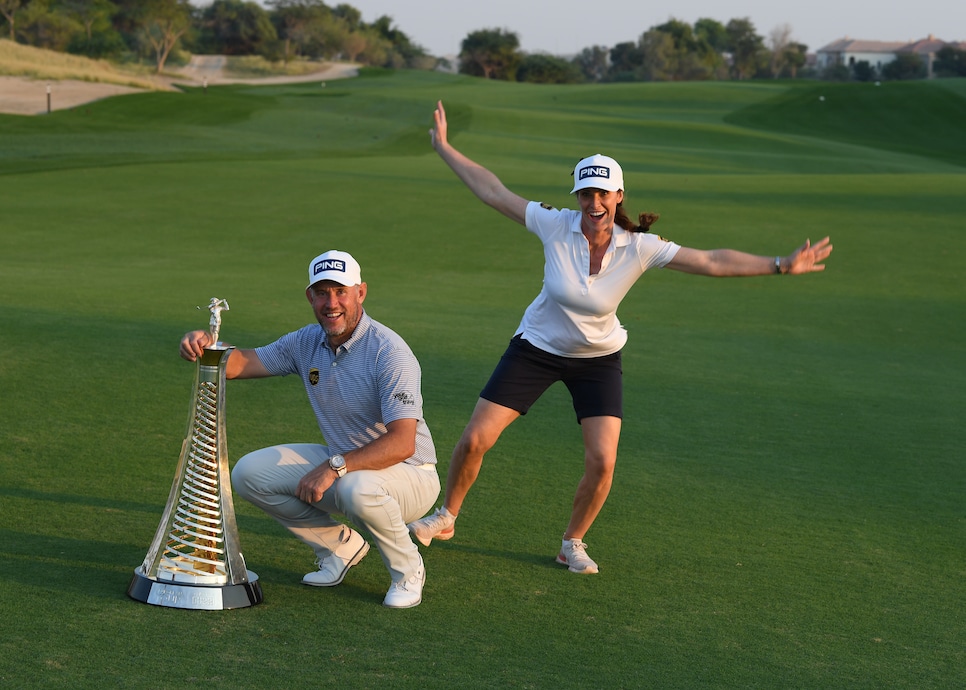 And, finally, Jena consoled her man after his missed cut in Mexico ended a disappointing season for the four-time major winner:
Very sweet. Although, we could all use that kind of pampering. It's been a rough year.