The Loop
Bryson DeChambeau destroys another golf course, Tom Brady's improved golf swing and Brooks/Jena celebrate an important anniversary
Welcome to another edition of The Grind where we're having second thoughts about intermittent fasting. While I've lost 10 pounds (Go, me!), Bryson DeChambeau has gained 40. Our golf games, however, are also going in opposite directions. Of course, Bryson's weight doesn't come from just stuffing his face (Shout-out to Pablo Sandoval), but from a calculated mix of protein shakes and well, more protein shakes. He could barely put the stuff down even while basking in the glow of his latest win.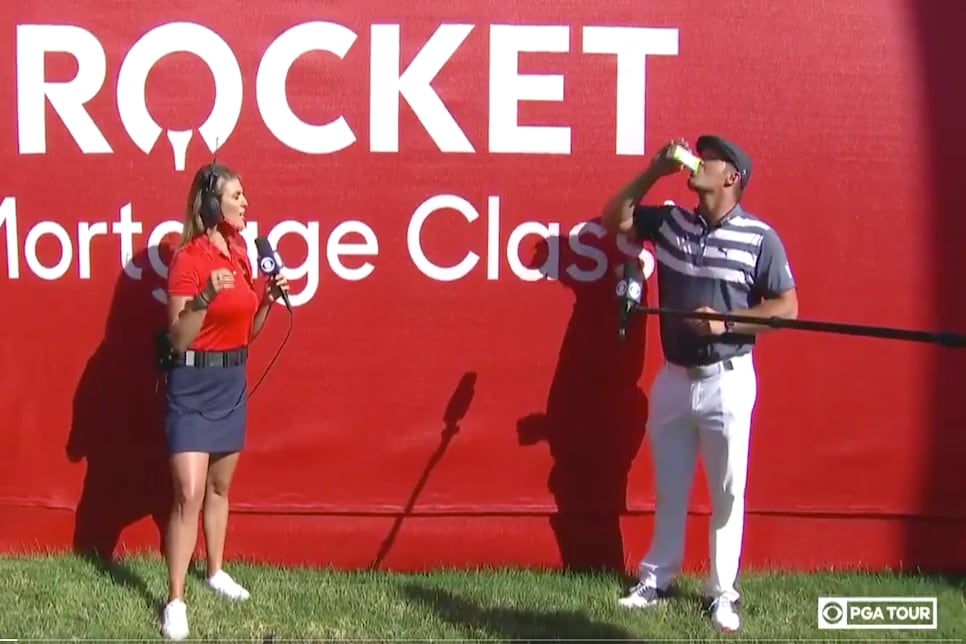 So grab some whey and start mixing. We've got a lot to get to.

Bryson DeChambeau: The most talked-about golfer on the PGA Tour since the restart is now the tour's best player as well. Regardless of weight class. DeChambeau entered the Rocket Mortgage Classic as a huge favorite. He left with a sixth career tour title and a seventh consecutive top 10 since supersizing himself. With his newfound length, the 26-year-old is just taunting golf course architects. "I'm sorry, Mr. Ross," DeChambeau said referring to Donald Ross. "I didn't mean to hit it over those bunkers all the time, but it just happened." Hey, at least the young gun showed some respect by calling him Mr. Ross.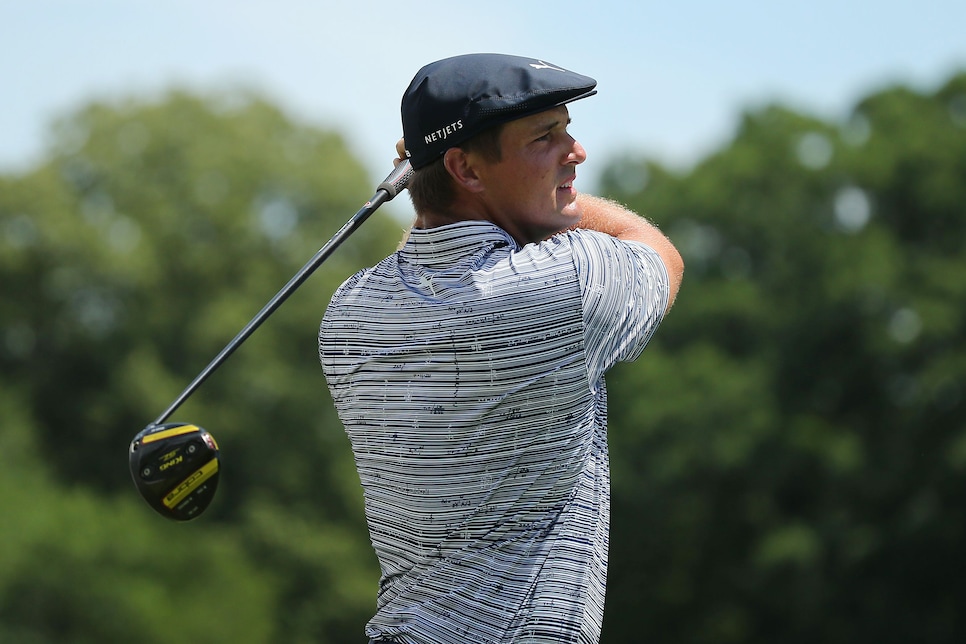 No, DeChambeau is not the first golfer to overpower golf courses (Jack, Tiger, Daly, Gilmore, among others), but no one has taken that focus quite to this extreme. Bryson making the 350-yard drive routine—he averaged 350.6(!) for the week—is like Stephen Curry making the 30-foot shot standard practice in the NBA. You now have to defend against it. And since golfers can't play defense, their only way to keep up might be to eat up.
And if I ever redo my PGA Tour Content Kings ranking, this guy is going straight to the top. There is always something to talk/write about with him, whether it's what he's eating or wearing or saying. DeChambeau may not always endear himself to golf fans, but they are clearly fascinated by him.
Will Zalatoris: Introducing the latest in a long line of Wake Forest golf greats (Go Deacs). Like Bryson on the big boy tour, this young man had strung together an impressive run of high finishes on the Korn Ferry Tour before finally winning at the TPC Colorado Championship. Such an important victory would normally mean we'd see him on the PGA Tour next season, but well, this is not your typical season. With the way he's rolling, though, the three-win battlefield promotion isn't out of the question.
Tom Brady's golf swing: It looks like Tom got a swing tip from Phil Mickelson at The Match, because, well, wow:
If there's ever a rematch, Tiger and Peyton might be in trouble.
The Golf Ball Fairy: There's a small town in Pennsylvania where a mystery person has been leaving golf balls in bulk all over the place. For two years.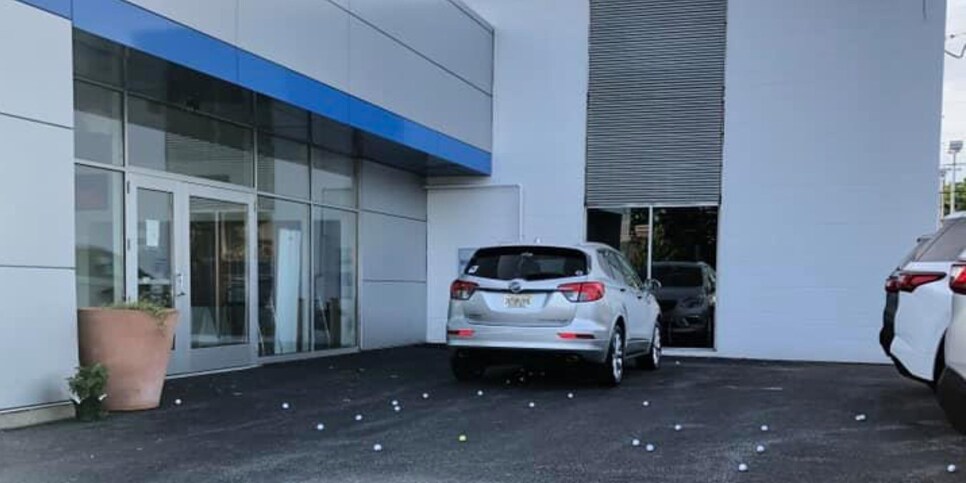 Would picking up golf balls on a daily basis be annoying to some? Sure. But think of all the money avid golfers living there have saved!
Bryson's detractors: The haterz keep shifting the goal posts as DeChambeau keeps producing strong performances. After he ripped off six consecutive top 10s it was, "Yeah, but he isn't winning!" After his seventh consecutive top 10 was that precision win, it was, "Yeah, but it was against a weak field and not a major!" I can't wait until he wins the Masters and people point out August National doesn't have real rough. It's almost enough to make me feel bad for the guy. Almost …
Bryson's cameraman comments: And then DeChambeau did something like this. Complaining about a cameraman doing, well, his job. And then not really apologizing about it after. And then doubling down on the flimsy apology following his win. Not great for the brand. Speaking of which …
Bryson's Saturday shirt: Bryson wore a shirt with math equations on it. Because he's THE SCIENTIST. Get it?!
I actually kinda dig how the shirt looks from far away, but this is a bit much. Perhaps, because I never want to think about calculus again.
Matthew Wolff's Sunday: I also never want to think again about how much money I missed out on because of Wolff's disappointing final round. But while it's still fresh, my $10 on Wolff at 125-to-1 odds would have practically covered this summer's golf trip. However, it wasn't meant to be as Wolff blew his three-shot lead through 54 holes in about the time it takes Bryson to do a set on the bench press. I'm still a big Wolff fan, but that hurt. Of course, it hurts a bit less when you've successfully bet on Webb Simpson and Dustin Johnson the previous two weeks. So don't feel too sorry for me.
The PGA Tour heads to Dublin, Ohio, for the next two weeks, first for the Workday Charity Open and then for the Memorial. If you're going to play back-to-back tournaments at the same course, you could do a lot worse than Muirfield Village. And while players are in town, they should go check out the original Wendy's. On second thought, maybe they should just eat in. As we've been reminded many times, Muirfield Village makes a mean milkshake.
Random tournament fact: Bryson DeChambeau won the 2018 Memorial, but he's not in the field at Muirfield Village this week. That's good news for his fellow tour pros. And for whoever is making those milkshakes.
RANDOM PROP BETS OF THE WEEK
—Bryson DeChambeau is taking this week off: 1 MILLION-to-1 odds
—Bryson will win the PGA Championship/U.S. Open/Masters: 10-to-1 odds (Now the Vegas favorite for all three)
—Bryson's fellow tour pros will still be asked about him this week: LOCK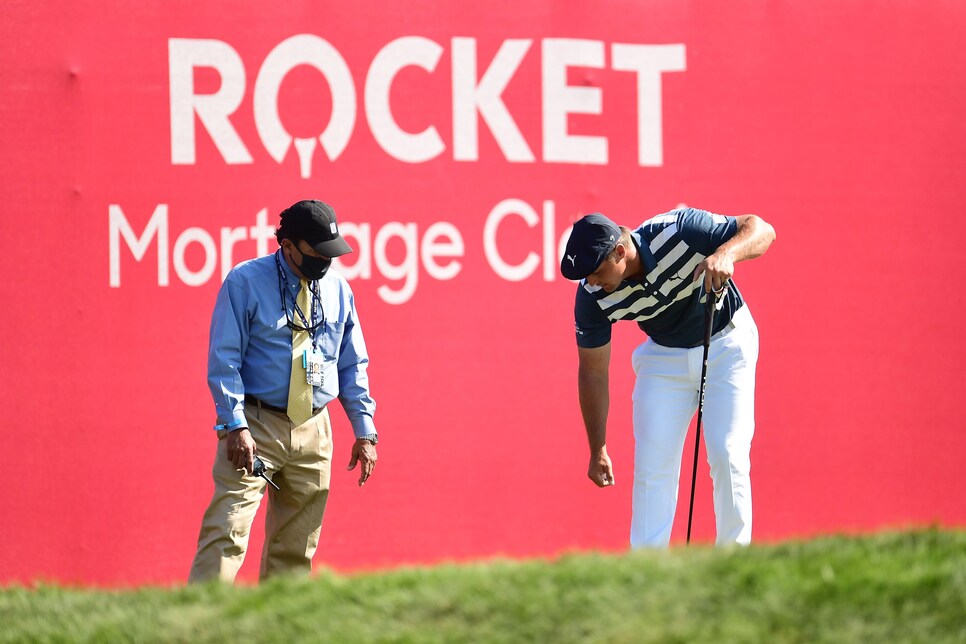 This drop may have cost me $1,250 as DeChambeau was able to two-putt from the fringe on No. 16 instead of having to hack out of thick rough for his second. Because of a stupid sprinkler head that happened to be near his ball. I'm not bitter about it, though. Not bitter about it at all …
Well, it finally happened. Ho-sung Choi took one of his crazy swings and … completely whiffed. With a driver. Yikes.
Making this clip even more incredible is the fact he was 12 under at the time and playing in the final group. So he's still a legend in my book.
THIS WEEK IN TOUR PRO PUBLIC DISPLAYS OF AFFECTION
July 4 is a particularly special time on the calendar because it marks the date of Brooks and Jena going Instagram public: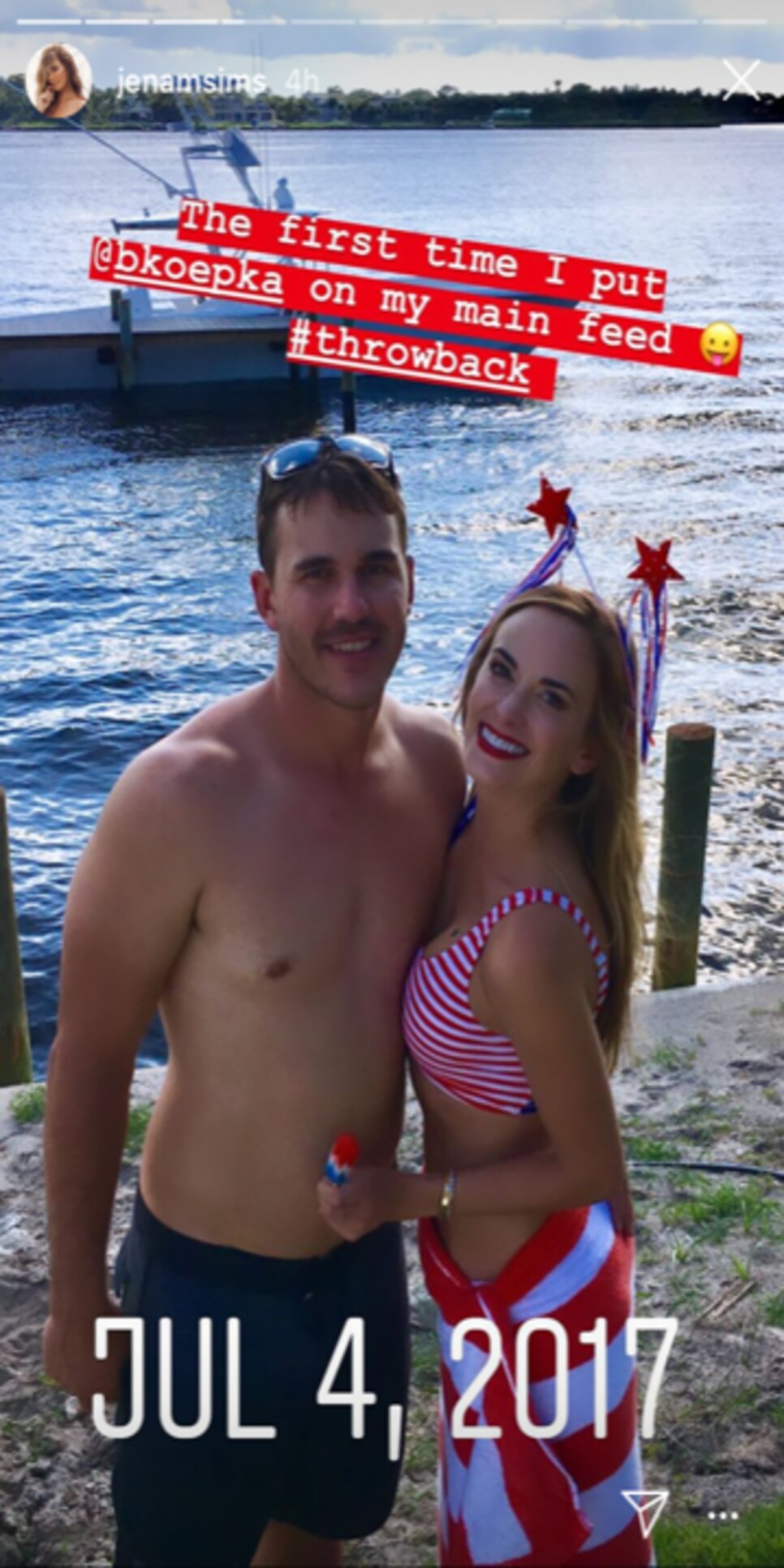 And three years later, they're still going strong on social media:
Good stuff, guys. And I don't care what Bryson says about your abs, Brooks, you look healthy to me.
After Francesco Molinari announced he's moving from the U.K. to California, his golfer half, Tommy Fleetwood, was understandably upset:
And Frankie fired off the perfect response:
MOLIWOOD forever. Well, unless you're a U.S. Ryder Cup captain. Then you definitely don't want to see this team forever.
THIS WEEK IN PHIL BEING PHIL
Golf's ultimate showman—and pitchman—was back at it, this time pushing private jets:
Maybe if Matt Wolff had won I would have treated myself. Sigh …
"It shows how much time he has on his hands. He needs some kids or something." —Kevin Kisner on Bryson's GAINZ. Hey, he's got a point.
After initially allowing fans for next week's Memorial, the tournament changed its mind. With everything going on right now, another no-fan event is what they call a no-brainer, folks. … I'm happy to announce the launch of Golf Digest's new podcast, Local Knowledge, and particularly proud of the work by Daniel Rapaport, Joel Beall, Sam Weinman and Greg Gottfried put into this first episode. Please give it a listen and subscribe:
Yours truly will host the next episode and let's just say the topic will be juuuuust a tad lighter. … Congrats to Tyler Strafaci on his North & South Amateur win at Pinehurst, which came 81 years after his grandpa, Frank, went back-to-back in the prestigious amateur event. The Strafaci family is better at golf than my family. … And finally, my wife made this fantastic patriotic-themed chocolate pie for July 4: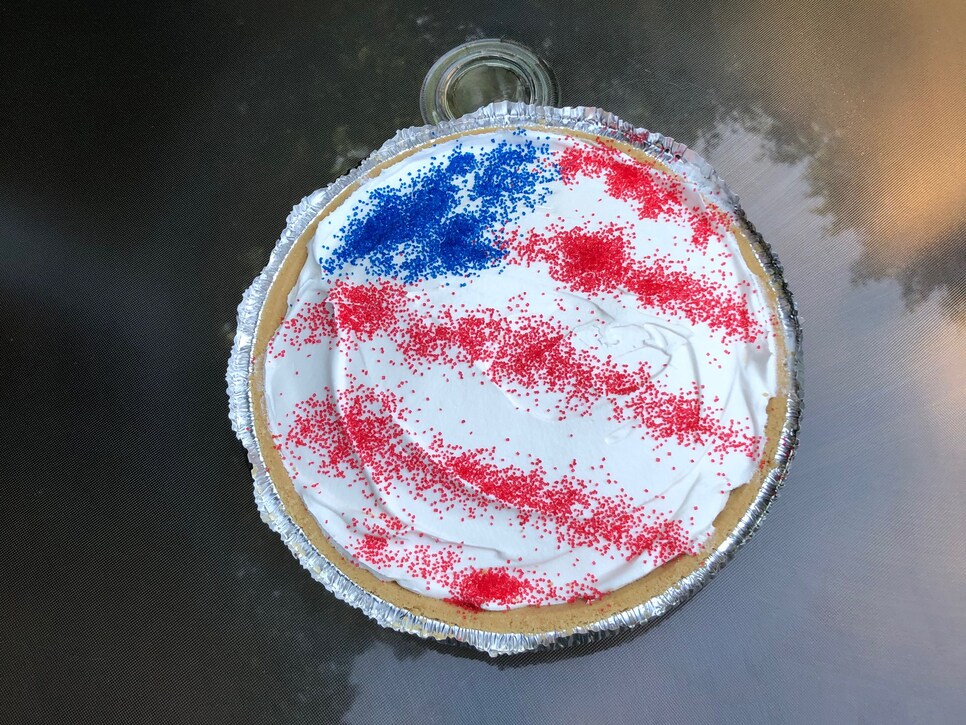 So at least my family is really good at dessert.
RANDOM QUESTIONS TO PONDER
What does a Bryson DeChambeau "cheat day" look like?
Doesn't Phil Mickelson have his own private jet?
Would Phil Mickelson mind taking a look at my swing?