The Loop
The first snow game of the NFL season could arrive as early as Sunday
If you're still not convinced about the rapidly Day After Tomorrow-ing state of earth's climate, here's one for you: This weekend could see the first snow game of the NFL season...on October 14th. According to NFL Red Zone's Anthony Siciliano, the Denver area could see over three inches of snow and temps hovering around 28 degrees for kickoff between the Broncos and Rams at 2:05pm MDT on Sunday.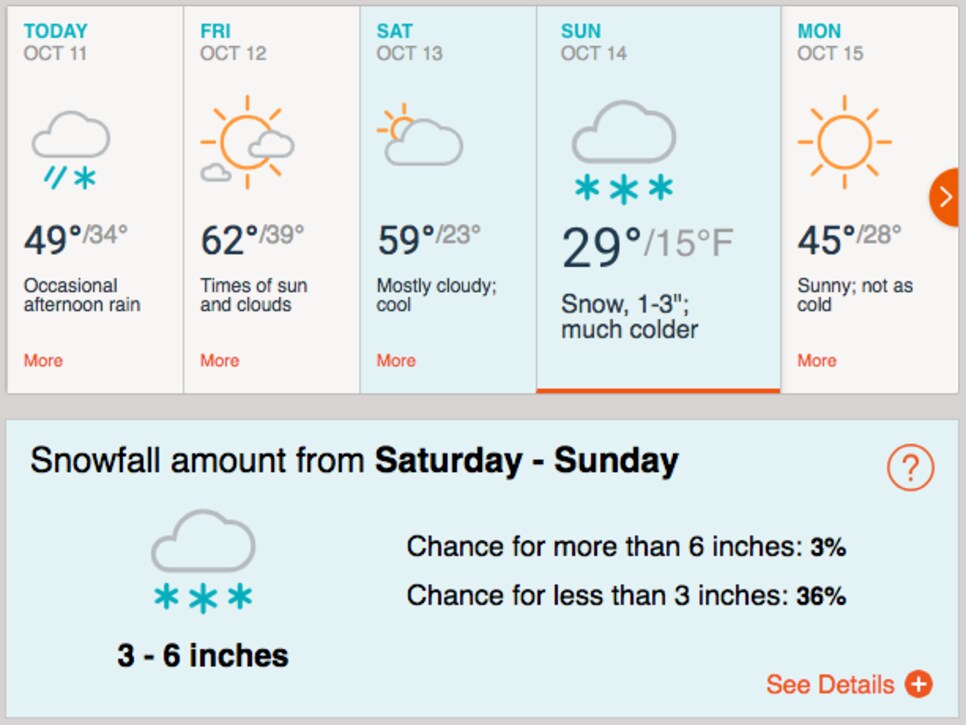 This is notable for several reasons. First of all snow games are cool, duh. Second of all, the world will be unusable by 2040. More importantly, however, the Rams are 5-0 and have spent every season for the last couple of decades playing 50% their schedule either in a dome or Pasadena. They have also be over kings so far this season, with the over/under line set at +52 on Sunday. Cough one up in the snow a mile in the sky, and suddenly you open the door for the rest of the NFC. Throw a couple of picks because Mr. Berkeley's hands get cold, and suddenly half of Vegas wants your head.
In other words, if you're a bettor and thought this game was easy money, you better make like Sam Champion the next couple of days. If it's snowing and below-freezing, Gurley is going to see a lot of the rock and that eats a lot of clock. Can the Rams still put up 33 in the snow? Sure. Can the Broncos also score three touchdowns of their own? That might be stretching it. If you don't have no money riding on this one, however, just sit back and enjoy the chaos...while you still can.