The Loop
The best, most ridiculous fashion statements from NBA opening night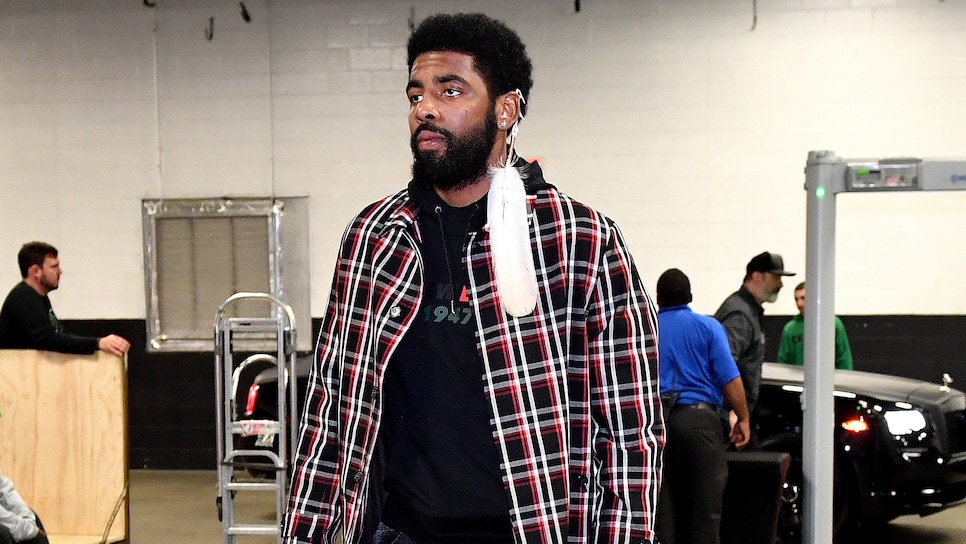 Welp, the NBA is officially back. On Tuesday night, there was basketball, banners, and wild predictions to make Nostradamus blush, but most importantly, there was a parade of NBA superstars strutting their stuff in the craziest locker-room looks since Cam Newton body-merged with Louis Vuitton. So to celebrate the greatest runway show in sports, join us as we breakdown the best (and most bonkers) fashion statements from NBA Night 1. Needless to say, this only the tip of the mohair fedora.
Says: Please check-out my flat-earth podcast, brought to you by Casper Mattresses, the best way to get a great night's sleep TONIGHT.
Says: Have you ever tried Cap n' Crunch with champagne?
Says: Gisele dressed me for the Met Gala but forgot the buttons. (In all seriousness, Smart says he wore this because his mother—who passed away a month ago—always called him a Little King, so he felt he should dress like one. Amen to that.)
Says: I shot 71 at the Ellie Mae Classic.
Says: Bae told me to dress up for apple picking selfies.
Says: I'm going straight to yoga after this wedding.